Lerner Women's Leadership Forum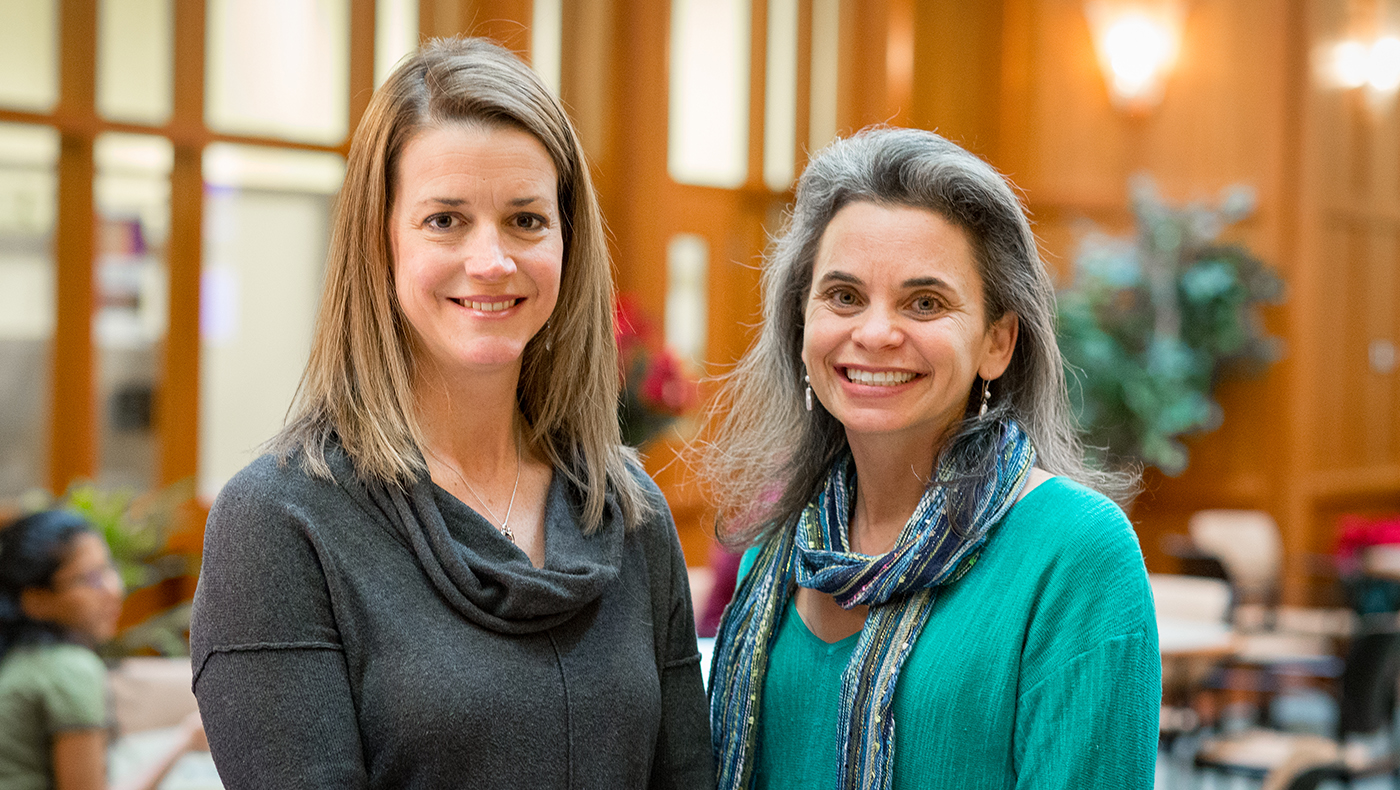 Helping talented women harness their leadership potential
Imagine developing a powerful vision of how you will make a difference in the next 10 years. Imagine being in the leadership position of your dreams and succeeding beyond your expectations. You can achieve these leadership successes. We can help you make it happen.
The Lerner Women's Leadership Forum is designed and facilitated by Lerner faculty and staff who are considered thought leaders – and practitioners – of women's leadership development and who have supported the advancement of high-potential women for over 15 years. Our mission is to move beyond adding "cracks in the glass ceiling" to seeing more talented women in the C-suite, as entrepreneurs or in their dream leadership roles.
You will also earn a Lerner College of Business executive education certificate to build your formal leadership credentials. Lerner's tagline is "Opportunity, Inc." because we believe every aspiring leader should be given an opportunity to succeed.
This program is for you if you:
Have a line of sight on a leadership role in your organization
Have more to offer your team and want to further define that "something"
Are getting restless in your current role because you've outgrown your job
Own your business and want to lead it to the next level
Now is the time to advance your career. Join us as we change the landscape of organizational leadership, one woman at a time.
Program Core: The 3 C's of Dynamic Leadership
The program is based on the three C's of dynamic leadership: clarity, capabilities and community. All three elements are essential to successfully implementing your leadership vision. Here's what's in store:
1: Clarity
Formulate a personal leadership vision
Heighten your self-awareness of your unique strengths through 1-on-1 coaching
Acquire actionable, research-based knowledge to advance your career
Clarify your authentic leadership style
2: Capabilities
Define your best self
Become an "uber networker"
Refine your persuasion and influence skills
Enhance your assertive communication abilities
Practice good workplace politics
3: Community
Develop a strategy for building your own "Board of Directors"
Build a network of other aspiring female leaders
Connect with mentors and advisors
"Being a part of the Lerner Women's Leadership Forum has had such a profound impact on me personally and professionally. Because of this program, I am now able to assert myself in a way that allows my authentic personality to shine through. I could not have accomplished this without all of the phenomenal facilitators and other women in the program. I am now on track and reaching for the stars."
Program Dates & Structure
The next Forum starts on October 12, 2017 and will include three distinct phases.
Phase 1: Defining your leadership brand – October 12 at 5:30 p.m. to October 14 at 12:30 p.m.
Onsite learning and development on the UD Goodstay Center in Wilmington
Phase 2: Implementing your action plan – Takes place between the two sessions at UD
1-on-1 executive coaching and self-assessment
Phase 3: Writing the next chapter of your leadership story – November 3 at 8:30 a.m. to November 4 at 5 p.m.
Onsite learning and development on the UD Goodstay Center in Wilmington
Program Leaders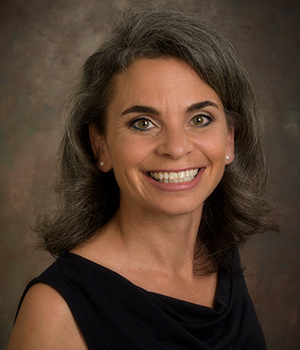 Wendy Smith, Associate Professor of Organizational Behavior, Lerner College of Business
Wendy is on a mission to rid the workplace of "either/or" thinking.  Her research over the last several years has uncovered an important element of effective leadership: leaders don't make clear-cut choices between competing demands (today vs. tomorrow, profit vs. passion). Instead, they find approaches that embrace the paradox. They use "both/and" thinking. This work is captured in her Harvard Business Review article and her TEDx Talk. Wendy's expertise in organizational dynamics does not come solely from her research. She learns mostly from her twins.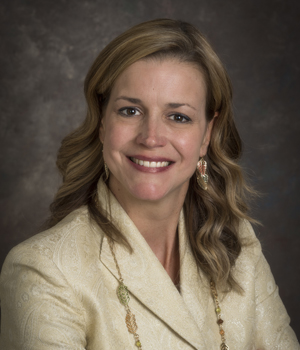 Amanda Bullough, Assistant Professor of Management, Lerner College of Business
Amanda is a world traveler and a passionate believer in the power of entrepreneurship. Her research and teaching focuses on women's entrepreneurship and leadership, organizational behavior and cross-cultural management. Amanda serves on the editorial review board for Entrepreneurship Theory & Practice, and has presented at numerous international business and management conferences.  Amanda hails from the Sunshine State and still does not understand why northerners love winter.
Barbara Roche
Barbara is an executive coach and organizational development specialist. She helps career professionals stop running in place. Based on her work with female clients in a wide range of industries, Barbara's focus turned toward helping women rid themselves of beliefs and behaviors that undermined their success. This led to her book, Commit to Confidence: 30 Strategies to Help Women Step Up and Stand Out. She is a lecturer at The Wharton School in Philadelphia and is a proud member of Red Sox Nation. She lives a secret life as a fitness instructor, and will be leading one or two exercise classes during the residency programs so be sure to pack your sneakers.
"A community is more than just a group of people living in a particular area. A community is a group of people who are there for you when you need encouragement, love, and support. At some point in our lives one is going to be in need of an advisor, a coach, a friend, a mentor, and a sister. All of the aforementioned were found within the Women's Leadership Forum. It is not often that one is afforded the opportunity to fellowship with such an eclectic group of consummate spirits."
Program Benefits
It targets women's specific leadership needs.
Informed by the latest research on gender, organization and learning, the forum focuses on building key skills necessary to address the specific challenges facing women in leadership.
You'll build lasting leadership skills through cycles of learning and reflecting.
Over six weeks, you'll grow your leadership capabilities as you learn new skills, apply them at work and then return to reflect on your experiences and plan your next steps. Individual executive coaching and participant accountability partners reinforce learning.
You'll join a powerful regional network of women leaders.
Successful female leadership depends on a strong network of mentors, advisors and supporters. You'll develop a support network from the cohort of participants in a variety of industries and sectors across the mid-Atlantic region.
"The Lerner College facilitators have been a tremendous influence on me and my leadership role. I was able to learn so much about myself and develop the skills necessary to be an effective leader."
Admission
Admission is on a rolling basis until two weeks prior to the Forum's start date.
Participant Profile
The forum is designed for any woman who has some experience as a manager or leader, and who is moving toward a senior leadership position in their organization.  It is also open to women business owners and entrepreneurs. Organizational leaders are encouraged to sponsor one or more of their high-potential women leaders.
Fees
The fee to attend the Forum is $4,500, which includes the executive education seminars, 1-on-1 executive coaching, readings and assessments and meals during the sessions held on campus.  The fee for participants from government and non-profit agencies is $4,050. Please contact us about discounts for multiple participants from one organization attending the Forum.
Location
The Goodstay Center on the University of Delaware's Wilmington Campus. Shuttle service will be available for participants arriving to Wilmington by train. We are pleased to provide interested participants with discounted accommodation rates at hotels close to the Goodstay Center in Wilmington.
---
For more information, please contact:
George Irvine
Director, Corporate Programs & Partnerships
girvine@udel.edu
302-831-4831