MBA/Ph.D. in Biological Sciences Dual Degree Program
Since 2006, This Dual Degree Has Been One of the Leading Programs of Its Kind
Further your career in industrial science with the 64-credit Ph.D. in Biological Sciences/MBA dual degree.
This combined program is offered by the Department of Biological Sciences and the Alfred Lerner College of Business and Economics.
For full details, including admissions and financial aid information, visit the dual degree page on the UD Department of Biological Sciences website.
Program Requirements
Suggested course sequence.
Ph.D. Courses (31 credits)
BISC827 Graduate Research Seminar (1 credit per semester, minimum of 4 semesters required)
First Semester Concentration Requirement (4 or 6 credits; see concentration policy)
Second Semester Concentration Requirement (3 credits; see concentration policy)
BISC864 Research Tutorial (two 2-credit tutorials required)
Second Year Concentration Requirement (6 credits; see concentration policy)
BISC964 Pre-candidacy Study (four semesters)
BISC969 Doctoral Dissertation (9 credits)
MBA Courses (33 credits)
ECON503 Economic Analysis for Business Policy
ACCT800 Financial Reporting and Analysis
BUAD820 Statistical Data Analysis for Business
BUAD870 Leadership and Organizational Behavior
FINC850 Financial Management
BUAD880 Marketing Management
BUAD831 Operations Management and Management Science
BUAD840 Ethical Issues in Domestic and International Business Environments
ACCT801 Management Accounting and Control
BUAD890 Corporate Strategy
International Business elective (3 credits)
Choose one 3-credit elective with an international perspective. Choices include, but are not limited to:
BUAD878 Leadership in International Business Cultures
FINC853 International Finance
BUAD841 Managing the Global Enterprise
BUAD882 International Marketing
---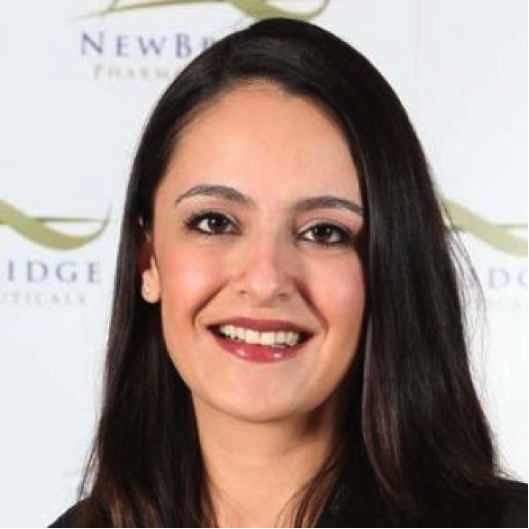 Alumna Rani Al-Shami, V.P. Business Development at Clinart MENA United Arab Emirates
"[My job] requires a strong scientific training which I had acquired from my Ph.D. and also an understanding in business which my MBA had provided me with. I am able to utilize many of the concepts I learned during my MBA education and apply them to an industry that is very challenging and very unique in its components, regulations and dynamics such as the biotech and pharma industry."
---
Admissions Information
Learn more about MBA admissions requirements, deadlines, tuition and financial aid available to you.