Master of Science in Entrepreneurship and Design
Design Your Opportunity
The University of Delaware's 11-month Master of Science in Entrepreneurship & Design (ENTD) gives you the knowledge, skills and credentials needed to lead a startup, drive innovation for an established company or launch a social venture.
---
Program Highlights
The ENTD utilizes a limited enrollment, cohort model to deliver exceptional learning opportunities and value. As an ENTD student, you will:
engage with seasoned entrepreneurs and industry leaders
gain access to maker spaces
compete for funding and attend weekly speaker series
benefit from mentoring and venture support programs
continue to receive support from the Horn Program after graduation
The ENTD program focuses on learning to practice evidence-based entrepreneurship. Its interdisciplinary courses utilize experiential learning and focus on:
creativity and design thinking
entrepreneurship
rapid prototyping and new product development
your personal area(s) of interest (electives).
Program Requirements
Applicants may have undergraduate degrees in business, engineering, art or any other discipline. The ENTD program is 30 credits, and designed for full-time participation. The first two months, July and August, are spent completing online coursework. The remaining nine months, September through May, are spent on campus.
Career Opportunities
Entrepreneurial careers go beyond specific job titles and industries to include:
Innovator and Value Creator (Research & Development)
Designer
Team builder/leader/connector
Business developer/growth hacker
Social entrepreneur
Pioneers who make new jobs that don't exist yet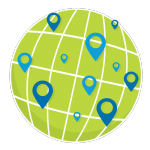 Cross Disciplinary Faculty
The Master of Science in Entrepreneurship & Design draws experts from three colleges — Lerner College, College of Arts & Sciences and College of Engineering — who are actively engaged with entrepreneurs and industry leaders. Faculty members represent a range of research areas and interests, including: Entrepreneurial education; Leadership theory and practice; Innovation process design and design thinking; Interaction design and physical computing; Medical robotics and translational research.
"We view students as active collaborators who are responsible for co-creating and pursuing educational opportunities, rather than passive recipients of knowledge. We design our programming to ignite imaginations and empower world-changers."
Dan Freeman, director of UD's Horn Program in Entrepreneurship
---
Admissions Information
Learn more about master of science in entrepreneurship and design admissions requirements, deadlines, tuition and financial aid available to you.