Alumni
Get involved!
Our alumni continue to be involved in the life of the college. And it's easy to understand why: everyone benefits.
Here are some of the ways you can get involved in supporting current students:
Mentor an undergraduate or graduate student through the Executive Mentors Scholars program
Participate in the Horn Program in Entrepreneurship's "E-Studies Free Lunch Fridays" to share your experience and advice to students interested in starting their own businesses
Guest-judge alumni, student and faculty business pitches during the annual President's Forum on Innovation & Entrepreneurship
Collaborate with the Lerner Career Services Center to identify an internship or other educational opportunity for a student
Guest lecture in a college classroom or speak to one of our many student organizations
Serve as a judge for the annual Carol A. Ammon MBA Case Competition
---
Alumni Spotlight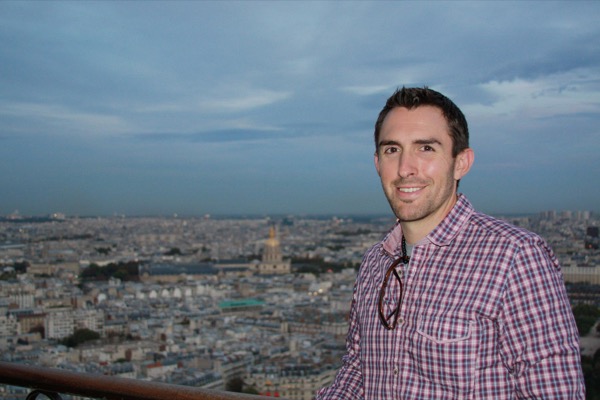 Transformational travel
"Study abroad was the highlight of my entire University of Delaware experience," said Michael Bennett, a 2000 alumnus and founder of the California-based transformational travel company, Muddy Shoe Adventures.
Alumni Awards
The prestigious Alumni Award of Excellence is presented each year to a select few alumni who have exhibited exceptional accomplishments. Nominations are solicited from alumni and the University community, and selection is based on professional accomplishments, contribution to the community and commitment to excellence.
2017 Recipients
John Collins '80
B.S., Business Administration
Exec. Vice President, Business Development, Cube Hydro Partners, LLC
David Landa, '80
B.S., Business Administration
CEO (retired), Alto Products
Kimberlee M. Orth, '85 B.S.,
Business Administration
CEO, Orth Financial Group
Laurie Selber Silverstein, '82
B.S., Economics
Judge, Federal Bankruptcy Court, District of Delaware
---
Alumni Board
The Alumni Board is composed of a diverse group of Lerner College graduates from different geographic locations, class years, occupations and interests. In addition to providing guidance to the Lerner leadership, the Alumni Board promotes the advancement of the college by engaging other alumni and encouraging their support of Lerner's programs and its students through engagement, service and giving. Alumni who are interested in participating in Lerner College programs or obtaining information about the Alumni Board are encouraged to email rcoffin@udel.edu.
View Board Members on the Leadership Page
---
Advisory Board
The Advisory Board provides strategic guidance to Lerner leadership to support efforts to make Lerner a prominent business school known for successful graduate and undergraduate programs, research visibility and innovative programming. Board members include distinguished public and private sector leaders with diverse interests and occupations. These influential individuals help maintain and enhance the quality of Lerner's people and programs and support Lerner by donating time, expertise and money to the college.
View Board Members on the Leadership Page
---
Contact
For more information on Lerner alumni relations, email rcoffin@udel.edu.