Global Enterprise Technology (GET) Immersion Internship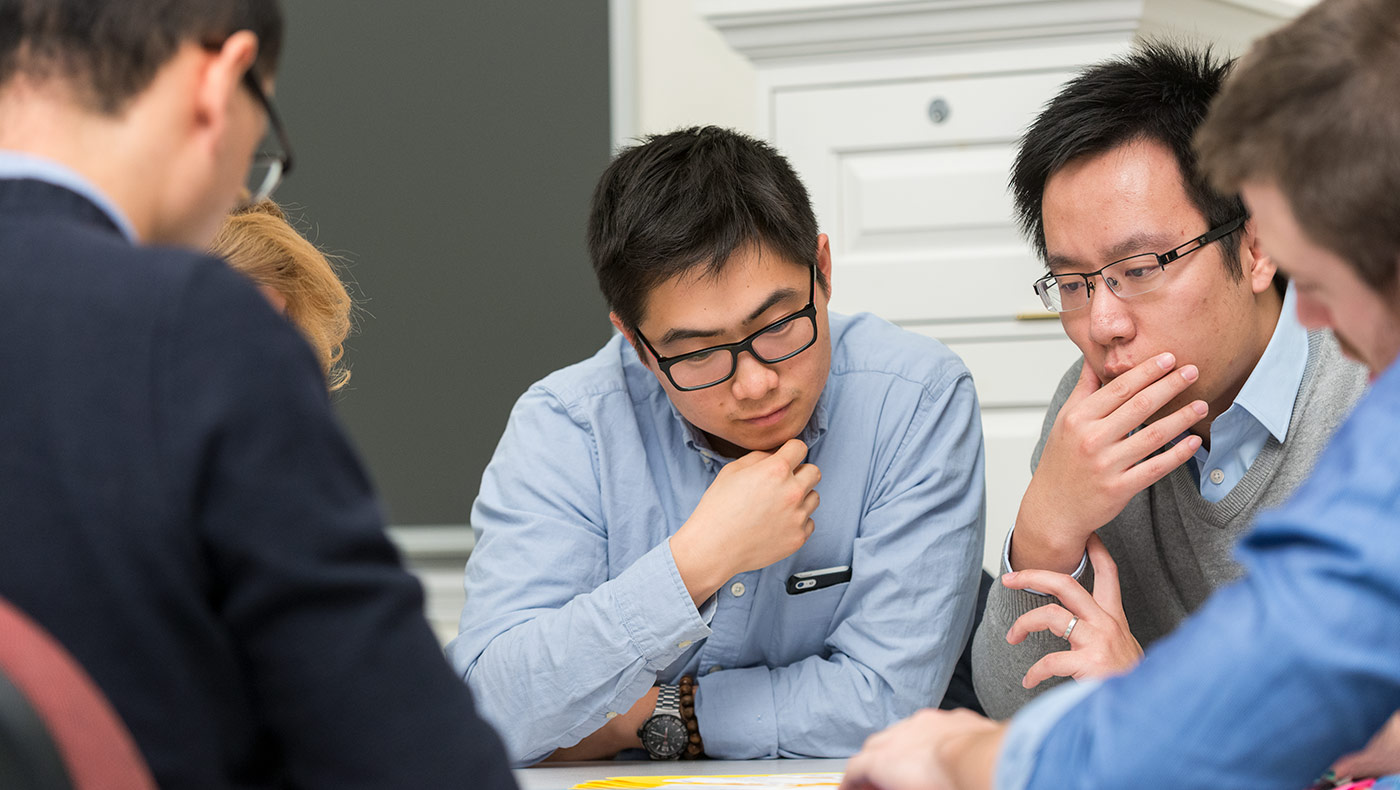 The Global Enterprise Technology (GET) Immersion Internship experience is an innovative, extended 6-month work experience.
As a GET intern, your employer will assign you a position using global enterprise systems or creating new technology in a global environment. You'll learn to navigate complex work environments as you work side-by-side with corporate system engineers, IT personnel, product planners and consultants. GET interns are often members of a global team with ongoing interaction with international stakeholders.
Successful candidates meet the GPA minimums, demonstrate a passion for learning new technology and participate in a rigorous, employer-led interview process.
Evan Roberts, Capital One
"The discipline and responsibility that was required to complete a full project solution for a real world company has really helped me prepare for and manage my current work projects. I applied every skill we developed in the program (project planning, research,
iteration, testing, and presentation) in my daily responsibilities. The experience helped prepare my communication, leadership and team building skills for my career after graduation."
Program Highlights
Work closely with a UD faculty member during the internship
Earn up to $1000 per week, $20,000 over the life of the program
Most positions are local; you can live on campus while working
The GET program has a job placement record of 100% since 2010
---
GET Interns Have Worked for:
---
Applying to the Internship
The GET Immersion Internship is open to qualified students from any UD college in any discipline of study.
GET internships run from June through December each year, but the application process starts the previous September. To qualify, you should have database and programming knowledge or have taken prerequisite courses in database systems and programming.
You must apply for available internship positions in Handshake through Blue Hen Careers and be accepted. These are posted in September.
Completing the internship will earn you 9-12 elective credits. Academic coursework will be delivered through a combination of on-campus residencies and blended learning classes.
James Reilly, JPMorgan Chase:
"The GET program is one of the Lerner College's greatest resources in giving students an opportunity to begin their careers in technology. The skills that I learned, both soft and technical, are lessons that I will carry into my everyday career."
---
Contact
Students and employers, contact Barbara Cullis at bcullis@udel.edu or 302-831-6298 for more information about GET programs.