Bernadette Racicot
Photograph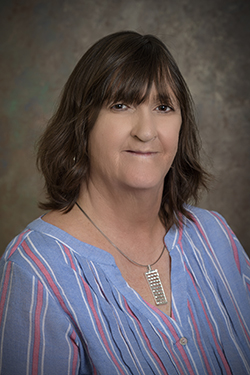 Title Assistant Professor of Management
Email
racicot@

nospam647f4538db269.

udel.edu
Office 318 Alfred Lerner Hall
Biography
Biography
Dr. Racicot received her Ph.D. in industrial/organizational psychology from the University of Akron in 1989. She was an associate professor at Rensselaer Polytechnic Institute and taught courses in I/O psychology and management. During her tenure at Rensselaer, she was very active in consulting and research, publishing more than 25 articles, book chapters and conference proceedings in the areas of motivation and performance.
In 1997, Dr. Racicot joined a major pharmaceutical company where she was responsible for global leadership and personal development programs. She provided individual coaching to senior executives in the areas of organizational development and effectiveness.
In 2001, Bernadette became the executive director of consulting for a global learning and organization development company. She has worked with major global corporations such as American Standard, Pitney Bowes, GlaxoSmithKline and Saber (Travelocity) to create and implement strategic talent development initiatives. She has worked with senior executives from these organizations to provide coaching and guidance in enhancing organizational effectiveness.
In 2006, Bernadette joined Penn State Great Valley to lead efforts in developing corporate relationships and programs. She was responsible for working with companies in the Philadelphia area to develop curricula for employee development.
Bernadette is currently an assistant professor of management and director of the M.S. program in organizational development and change in the Lerner School of Business and Economics at the University of Delaware. She teaches courses in organizational behavior and organizational development. Her research focuses on entrepreneurship, employee motivation, and the role of positive psychology in organizational effectiveness.
Education
Ph.D. in industrial/organizational psychology, University of Akron, 1989
M.A. in industrial/organizational psychology, Fairleigh Dickinson University, 1984
B.A. in psychology, State University of New York at Albany, 1982
Select Publications
Frei, R.L., Racicot, B.M., & Travagline, A., (1999). The impact of monochromic and Type A behavior patterns on research productivity and stress. Journal of Managerial Psychology, 14(5), 374-387.
Racicot, B.M., Doverspike, D., Hornsby, J.S., & Hauenstein, N.M.A. (September, 1996). Job grade and labor market information effects on simulated compensation decisions. Public Personnel Management.
Racicot, B. M. , & Williams, K. (1993). Perceived invasiveness and fairness of drug testing procedures for current employees. Journal of Applied Social Psychology.
Racicot, B. M., & Hall, R. J. (1992). Managerial training. In Issues. Theory and Research in Industrial/Organizational Psychology (K. Kelley- Editor). Amsterdam, The Netherlands: North-Holland, Elsevier Science Publishers.
Racicot, B., Day, D. V., & Lord, R. L., (1991).Type A behavior pattern and goal setting under different conditions of choice. Motivation and Emotion, 15, 67-80