Daniel Armani
Photograph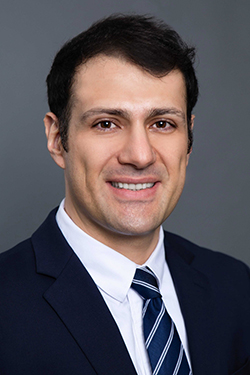 Title Visiting Assistant Professor
Email
drarmani@

nospam63da5bde72a81.

udel.edu
Office 004B Purnell Hall
Biography
Biography
Dr. Armani is an institutional economist and data scientist working on automated governance, collective intelligence, fintech, blockchain technology, smart contracts and decentralized autonomous organizations (DAOs). He uses response surface methodology, online experimentation and agent-based simulation to evaluate and compare different collective intelligence protocols and DAOs.
He has designed and experimented with different collective intelligence protocols at the University of Texas at Austin (as the principal investigator) and the Michigan State University (as the researcher). He is the designer and the chief scaffolder of PaperScore, the first decentralized academic journal. He is also the CEO of TeammateMe, a global team building platform.
He has been a member of the Association of Information Systems, the Financial Management Association, the System Dynamics Society, the Decision Sciences Institute and INFORMS. He has delivered speeches at several conferences and seminars around the United States.
Education
Ph.D. in business information systems, Michigan State University