Derron Bishop
Photograph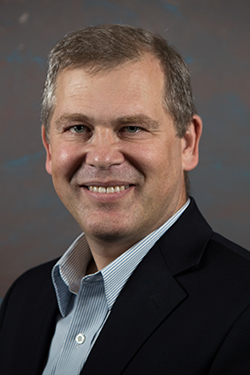 Title Assistant Professor of Management
Email
derron@

nospam639087b08aca0.

udel.edu
Office 225 Lerner Hall
Biography
Biography
Derron Bishop is an assistant professor of business administration at the University of Delaware. His research takes place at the intersection of leadership, organizations and ethics. He studies the sense-making processes surrounding organizational leaders, their words and their deeds. Dr. Bishop is particularly interested in leaders as symbols, even personifications, of organizations and their values. His qualitative work on the boons and burdens of morally distinct individuals is informed by many subject matter domains, but he especially looks at such people's impact on individual and organizational identity and image. He examines processes that are especially apparent when such leaders, who may be iconic organizational figures, enter or depart an organization, sometimes in ways that can strain and alter stakeholder relationships with the leader or the organization (e.g., during scandal or an executive ouster). His latest research examines processes of stakeholder voice, even revolt, including organizing via social media.
Prior to his career in academics, Dr. Bishop was a business consultant in the airline, legal, food, high tech and energy industries. His work involved competitive intelligence, strategic influence, instructional design, brand management and project/portfolio management. Dr. Bishop currently teaches classes in organizational behavior and business ethics.
Education
Ph.D. in business administration, Penn State University
MBA in marketing, Brigham Young University
M.S. in instructional design, Utah State University
B.A. in communications, Brigham Young University
Select Publications
Bishop, D. G., Treviño, L. K., Gioia, D. A., & Kreiner, G. E. (In Press, published online 12 Nov., 2019). Leveraging a Recessive Narrative to Transform Joe Paterno's Image: Media Sensebreaking, Sensemaking, and Sensegiving During Scandal. Academy of Management Discoveries.
Bishop, D. G., Eury, J., Treviño, L. K., Gioia, D. A., & Kreiner, G. E. (In Press, published online 14 Mar., 2019). In the Heart of the Storm: Leveraging Personal Relevance Through "Inside-Out" Research. Academy of Management Perspectives. (Part of the symposium issue titled "Too Close or Optimally Positioned? The Value of Personally Relevant Research.")
Kreiner, G.E., Bishop, D.G., & Joshi, A. (2018). "Seeing the light" or "blinded by the light"? Journeys of positivist scholars into qualitative inquiry. In Mir, R. & Jain, S. (eds.), The Routledge Handbook of Qualitative Research, Routledge: New York.
Treviño, L.K., den Nieuwenboer, N., Kreiner, G., & Bishop, D. G. (2014). Legitimating the Legitimate: A Grounded Theory Study of Legitimacy Work among Ethics and Compliance Officers. Organizational Behavior and Human Decision Processes, 123(2), 186-205.
Bingham, J. B., Mitchell, B. W., Bishop, D. G., Allen N. J. (2013). Working for a Higher Purpose: A Theoretical Framework for Commitment to Organization-Sponsored Causes. Human Resource Management Review, 23(2), 174-189.
Awards & Honors
Best Paper award (Managerial and Organizational Cognition division, 79th annual meeting of the Academy of Management), 2019
Northrup Grumman Ethics and Compliance Initiative (ECI) conference scholar, 2017
Smeal College of Business Management and Organization Excellence recipient, 2013-2016
Smeal College of Business Rider Graduate Fellowship recipient, 2015
Frank P. and Mary Jean Smeal Endowment scholar, 2012-2014
Notre Dame Excellence in Ethics conference scholar, 2013
Curriculum Vitae