Jennifer R. Joe
Photograph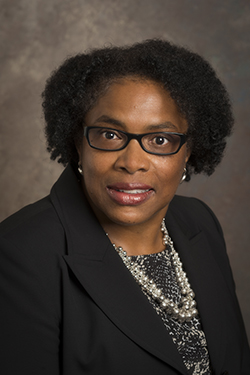 Title Whitney Family Professor of Accounting, Cohen Family Lerner Director of Diversity, Chief Diversity Advocate
Email
jjoe@

nospam60099e6db585c.

udel.edu
Office 212 Purnell Hall
Biography
Education
Ph.D. in accounting, University of Pittsburgh
B.B.A. in accounting, magna cum laude, Bernard M. Baruch College
Certified Public Accountant (CPA), New York
Select Publications
"Analyzing Behavioral Accounting Research" in The Routledge Companion To Behavioral Research In Accounting. 2017. Edited by Theresa Libby and Linda Throne.
"Overcoming Communication Challenges: Can Taking the Specialist's Perspective Improve Auditors' Critical Evaluation and Integration of the Specialist's Work?" with Yi-Jing Wu and Alexsandra Zimmerman, 2017 PCAOB/JAR Conference on Auditing and Capital Markets
"Use of High Quantification Evidence in Fair Value Audits: Do Auditors Stay in their Comfort Zone?" with Scott Vandervelde and Yi-Jing Wu, The Accounting Review, September 2017, Vol. 92, No. 5, pp. 89-116.
"Auditors' Internal Control Over Financial Reporting Decisions: Analysis and Research" with Steve Asare, Brian Fitzgerald, Lynford Graham, Eric Negangard and Chris Wolfe. Auditing: A Journal of Practice & Theory, 2013.
"Managers' and Investors' Responses to Media Exposure of Board Ineffectiveness" with Dahlia Robinson and Henock Louis. Journal of Financial and Quantitative Analysis, 2009.
"Reducing Management's Influence on Auditors' Judgments: An Experimental Investigation of SOX 404 Assessments" with Christine Earley and Vicky Hoffman.  The Accounting Review, 2008.
Awards & Honors
Editor 2014 – 2017 – Auditing: A Journal of Practice and Theory
PhD Project ADSA Trailblazer Award, 2016

International Association for Accounting Education & Research Grant, 2016

AAA Doctoral Consortium Committee, 2013 – 2014
AAA Auditing Section, Secretary, 2010 – 2012

Center for Audit Quality Research Grant, 2012, 2009

AICPA Best Manuscript Award
American Accounting Association (AAA) ABO Section Outstanding Dissertation Award
KPMG Doctoral Scholar
AICPA Doctoral Fellow
Editorial board – Contemporary Accounting Research
Editorial board – Auditing: A Journal of Practice and Theory
Ad hoc reviewer – The Accounting Review