Joseph DiGregorio
Photograph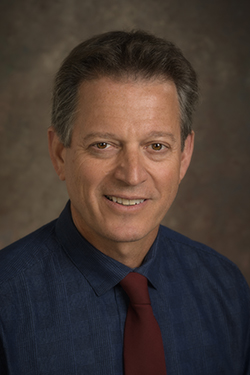 Title Senior Instructor of Hospitality Business Management, Executive Chef
Email
jdg@

nospam64259472361bf.

udel.edu
Office Arthur Trabant University Ctr.
Biography
Biography
Joe DiGregorio CEC, CCE is the Executive Chef and Director of Education for the Hospitality and Sport Business Management Department's Food Service Lab. He is a graduate of the Culinary Institute of America and has been with the UD's hotel, restaurant and institutional management program since 1996. Joe was part of the management team that developed the curriculum for the student-operated restaurant, Vita Nova, and has been the executive chef instructor at the restaurant lab since its opening.
Joe's background in the hospitality industry started at the Playboy Hotel and Casino in Atlantic City were he was employed as the chef de partie saucier of La Chat Noir, the hotel's flagship restaurant. Joe also spent time in Vail, Colorado working as sous chef of the exclusive private mountain club, Beanos Cabin. Joe returned to the east coast and worked as executive chef for the Sheraton Hotel in Philadelphia and Ron Jaworski's Eaglesnest Country Club in southern New Jersey. In 1995, while working as executive chef for the Aramark Corporation, Joe was chosen to represent the company in their International Guest Chef Series. That experience resulted in the opportunity for him to prepare regional specialties for European clients in both Belgium and Germany. Joe went on to become the Catering Director for Aramark at their University of Delaware account and continues to work with the catering staff in the planning of all functions sponsored by the President's Office.
Joe has studied at Le Cordon Bleu School in Paris, France and is an active member of the American Culinary Federation. In addition, Joe was the recipient of the Lerner College Outstanding Teacher Award in 2020.