Michael Arnold
Photograph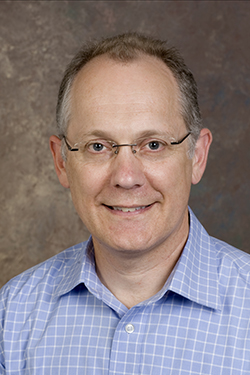 Title Associate Professor of Economics, Chair – Department of Economics
Email
marnold@

nospam5d0600b9be2fc.

udel.edu
Office 416 D Purnell Hall
Biography
Education
Ph.D. in economics, University of California, Los Angeles 1992
M.A. in economics, Virginia Polytech Institute & State University, 1987
B.A. in economics, College of William and Mary, 1984
Select Publications
"Adverse Selection in Reverse Auctions for Environmental Services," with Josh Duke and Kent Messer, Land Economics, 89(3):387-412.
"Asymmetric Capacity Constraints and Equilibrium Price Dispersion," with Christine Saliba, Economics Letters. 111 (2011), 158–160
"Asymmetric Market Shares, Advertising, and Pricing: Equilibrium with an Information Gatekeeper" with Chenguang Li, Christine Saliba and Lan Zhang, Journal of Industrial Economics, 59 (2011), 63-84.
"Bargaining and Fixed Price Offers: How Online Intermediaries are Changing New Car Transactions," (with Thierry Penard), Review of Network Economics, Vol. 1, # 6, pp. 134-160, 2007.
"The Analytics of Search with Posted Prices," (with S. Lippman) Economic Theory, Vol. 17: 447-466, 2001.
Awards & Honors
Alfred Lerner College of Business and Economics Outstanding Teacher Award, 2011
Associate Chair for Undergraduate Programs, Department of Economics, University of Delaware, 2001-2005
Curriculum Vitae