Sheldon Pollack
Photograph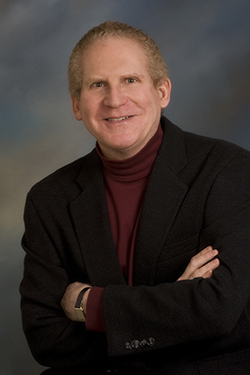 Title Professor of Law
Email
pollack@

nospam609b2f48c8314.

udel.edu
Office 216 Purnell Hall
Biography
Education
Ph.D. in political science, Cornell University, NY
J.D., Law School, University of Pennsylvania
B.A., University of Rochester, NY
Select Publications
"Same-Sex Marriage and Conflict of Law: The 'Other' Constitutional Issue," Georgetown Journal of Law & Public Policy, volume 13, issue 2 (Summer 2015).
"Fiscal Citizenship, Progressives, and the Origins of the Modern American State," 40 Law & Social Inquiry (Winter 2016).
"Northwestern Football Players Throw a 'Hail Mary' But the National Labor Relations Board Punts: Struggling to Apply Federal Labor Law in the Academy," (with Daniel V. Johns) 15 Virginia Sports & Entertainment Law Journal (Fall 2015), 74–106.
"The First National Income Tax, 1861–1872," 67 The Tax Lawyer 311–330 (Winter 2014).
"Origins of the Modern Income Tax, 1894–1913," 66 The Tax Lawyer 295–330 (Winter 2013).
"Arenas of Federal Tax Policy," 135 Tax Notes 1499–1514 (June 18, 2012). "Revenge of the 80th Congress," 129 Tax Notes 819 (November 15, 2010).
War, Revenue, and State Building: Financing the Development of the American State (Cornell University Press, 2009).
"Constitutional Interpretation from Two Perspectives: Canada and the United States" in Liberal Constitutionalism in Canada and the United States, Stephen L. Newman, ed. (Albany: State University of New York Press, 2004).
"Graduate Students, Unions, and Brown University," (with Daniel V. Johns) 20 The Labor Lawyer 243-56 (Fall 2004).
"Tax Professionals Behaving Badly," (with Jay A. Soled) 104 Tax Notes 201-15 (October 11, 2004).
Awards & Honors
President, Faculty Senate, University of Delaware, 2012–2013
Chair, Faculty Senate Coordinating Committee on Education, University of Delaware, 2011–2012
Director, Legal Studies Program, University of Delaware, 2003 – 2009
AAUP Executive Committee and Treasurer, 2003 – 2009
Pre-Law Advisory Committee, University of Delaware, 1996-present
Planning Committee, Delaware Tax Institute, 2006 – 2008
Member: American Political Science Association (APSA), Academy of Legal Studies in Business (ALSB), National Association of Scholars (NAS)
Curriculum Vitae