Skip to main content
University of Delaware - Alfred Lerner College of Business & Economics
William Latham
Photograph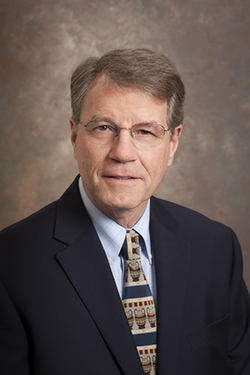 Title Associate Professor of Economics
Email
latham@

nospam5a2f4522d786b.

udel.edu
Office 333 B Purnell Hall
Biography
Education
Ph.D. in economics, University of Illinois, 1973
M.A. in economics, University of Florida, 1967
B.A. in economics, University of Florida, 1965
Select Publications
"Evidence on the Efficient Market Hypothesis from 44 Global Financial Market Indexes," with Huijian Dong and Helen M. Bowers, Economics Research International, 2013
"Inventor Mobility, Productivity and Patent Value for Prolific Inventors: Evidence from Five Countries, 1980-2002," with Christian Le Bas and Dmitry Volodin, Economie et Societe, 2012.
"Domestic Innovation and Chinese Regional Growth, 1991-2004," with Hong Yin in Drivers of Innovation, Entrepreneurship and Regional Dynamics, eds. Karima Kourtit, Peter Nijkamp and Roger Stough, Berlin, Springer, 2011.
"Causes, Consequences and Dynamics of Complex Distributions of Technological Activities: The Case of Prolific Inventors," with Christian Le Bas in The Economic Complexity of Technological Change: Interactions, Knowledge and Path Dependence (ISBN 978- 1- 848-44 256-6), ed. Cristiano Antonelli, Amsterdam, Edward Elgar, 2011.
"Interregional Mobility, Productivity and the Value of Patents for Prolific Inventors in France, Germany and the U.K," with Christian Le Bas, Riad Bouklia Hassane and Dmitry Volodin, International Journal of Foresight and Innovation Policy, 2011.
Awards & Honors
Co-Editor, Review of Regional Studies, 1998 – 2002
President, Southern Regional Science Association, 1986
Chairperson, Department of Economics, University of Delaware,  1990-1996
Fulbright Professor, Hankuk University of Foreign Studies, Seoul, Korea, 1987-88
Manager, Corporate Planning, Delmarva Power and Light Company, Wilmington, DE, 1984 -1985
Senior Research Economist, Office of Economic Studies, Economic Development Administration, Commonwealth of Puerto Rico, 1979-80
Honor Society Memberships, Beta Gamma Sigma, Omicron Delta Epsilon, Phi Kappa Phi, Golden Key (honorary member)
Curriculum Vitae