Engineering + MBA Accelerated Degree Program (4+1)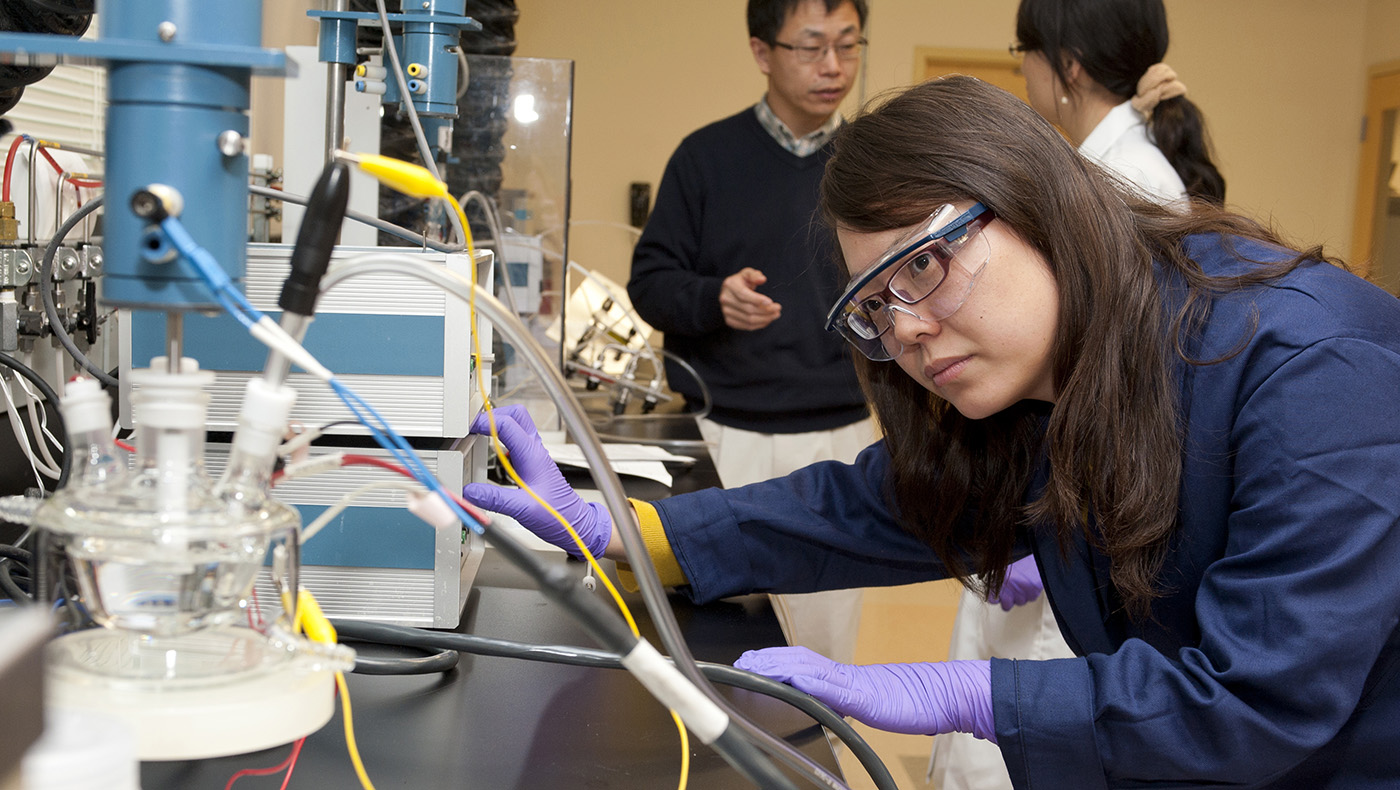 Add business management knowledge to any engineering discipline.
By developing business management skills in the MBA, you'll complement your degree in any area of engineering: biomedical, chemical, civil, environmental, electrical, mechanical or computer. These skills can help you grow into management positions as well as offer more diverse career choices.
Engineering students in the accelerated degree program (4+1) can enter immediately into the MBA program full time upon graduation with the possibility of completing it within one year.
Program Highlights
Graduate Internship Program
The Graduate Internship Program is an elite internship program for full-time students. Graduate interns gain experience working in an industry setting – with companies like AAA, Christiana Care, Siegfried, DuPont and Barclays – while earning a stipend and tuition scholarship. Many also earn job offers through their performance in the program.
Program Requirements
In the accelerated degree program, you may waive up to four (12 credits) of the core MBA courses. For a course to be waived, you must earn a grade of B or better in two or sometimes three undergraduate courses in that subject area, at least one of which must be at the intermediate level. After the four course waivers, 32 credits can be completed during a one-year period with proper planning.
Engineering students who have been granted "provisional admission" may begin taking graduate business courses in their senior year if they have permission from their advisor in the College of Engineering. Students who have taken at least four graduate­-level courses in their senior year and waived at least one graduate-level course based on their undergraduate coursework may be able to complete the MBA within one year. Graduate courses used toward obtaining the MBA degree cannot be counted as credits earned toward obtaining the undergraduate engineering degree.
The MBA degree is granted after you complete all requirements with a grade point average of at least 3.0 in courses to be applied toward the MBA degree. The work toward the MBA degree may be pursued part-time over a longer period.
Admission to the Accelerated Degree Program
Provisional admission to the MBA program may be obtained in the spring of your junior year. Once you have earned your bachelor's degree, the provisional status is removed. Admission is based on the results of the Graduate Management Admission Test (GMAT), GPA, work experience, letters of recommendation, extracurricular activities, maturity and a personal interview. If you wish to enroll in the MBA Program, you should take the GMAT by the spring of your junior year. GMAT scores are good for five years so it may be taken prior to your junior year.
Tuition and Fees
During your first four years in the engineering program, you pay undergraduate tuition and fees. During the fifth year of study, and any subsequent period if it becomes necessary, applicable tuition and fees are those for MBA graduate students.