Hospitality (HEVM or HISM) B.S. + MBA (4+1)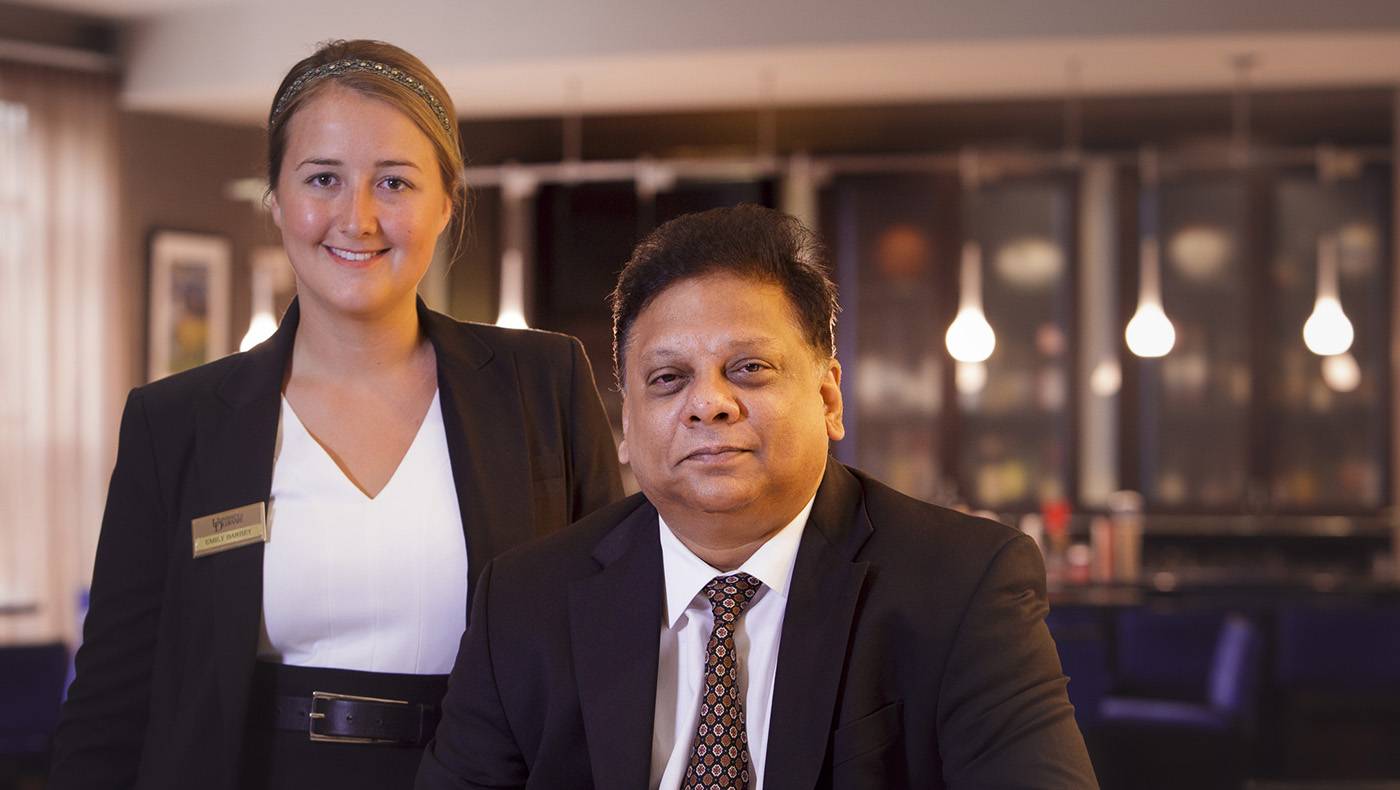 Put your education and earning potential on the fast track.
Earn a hospitality and event experience management (HEVM) or a hospitality industry management (HSIM) bachelor's degree and a UD MBA.
Program Highlights
In the accelerated degree program, additional undergraduate business electives and alternative mathematics classes build a strong business management foundation, preparing you for the MBA and making it possible to complete the MBA in one year. The work toward the MBA degree may also be pursued part-time over a longer period.
The MBA degree is granted when you've completed all requirements with a grade point average of at least 3.0 in courses to be applied toward the MBA degree.
Program Requirements
The four-year curriculum for HEVM and HSIM majors contains both required and elective courses that qualify as the basis for waiving up to four core MBA courses.
With waivers and proper scheduling, you can complete the remaining courses for the MBA degree in one additional year of study (including summer and winter sessions).
For an MBA core course to be waived, you must earn a grade of B or better in two undergraduate courses in that subject area. For more details, visit the MBA advising page.
Admission to the Accelerated Degree Program
You can apply to the MBA program in the second semester of your junior year. Admission is based on GPA, work experience, letters of recommendation, extracurricular activities and, in some cases, a personal interview.
GMAT scores are optional. You may submit scores if you believe they will strengthen your application. If you plan to submit scores, take the GMAT in your junior year.
Admission to the program is granted on a provisional basis by the Office of Graduate Studies. Once you earn your bachelor's degree, the provisional status is removed.
If accepted into the MBA program, you may be eligible for graduate assistantships and graduate fellowships.
Tuition and Fees
During your first four years in the HEVM or HSIM program, you pay undergraduate tuition and fees. During the fifth year of study, and any additional time if it becomes necessary, applicable tuition and fees are those for MBA graduate students.