Women's Leadership Forum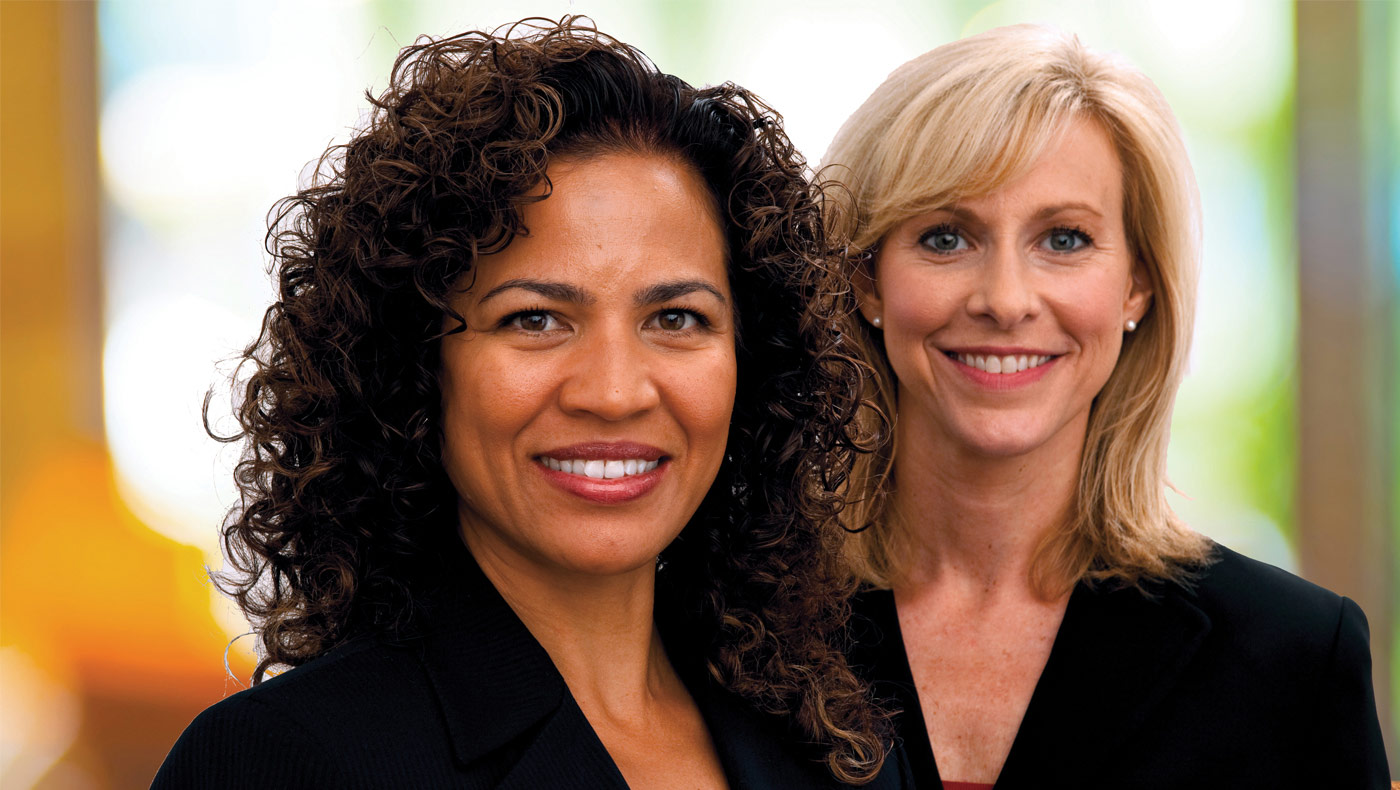 Take your next leadership leap with Lerner's executive education forum for women.
Make it to the C-suite. Start your own venture. Get a better job. You know you're ready, and the Lerner Women's Leadership Forum will help you achieve your goals. In three intensive days, you'll clarify your leadership vision and build the competencies and community to accomplish it.
You will also earn a Lerner College executive education certificate to build your formal leadership credentials.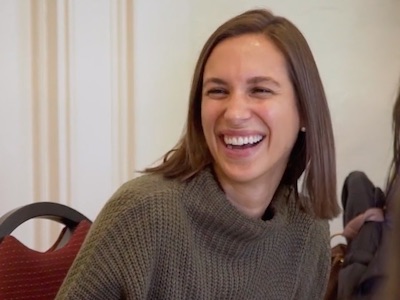 About the Program
Clarity: What you want and why
What do you want to accomplish in the next 5-10 years? What is your next leadership move? Why you? Why now?
You can accomplish anything you set your mind to, but you have to know what you want to do. We will work with you to explore your values and strengths and help you clarify your next big audacious goal.
You will:
Explore your values
Evaluate your strengths
Identify your background and experiences
Develop a leadership vision for the next 5-10 years
Clarify why you want to accomplish your vision
Competencies: How you will make it happen
How will you accomplish this next move?
Women are highly competent, yet often undervalue their own skills or fail to capitalize on their expertise. We will address core skills women need to succeed as leaders – helping you to recognize your existing skills and to build and expand these talents.
You will:
Rethink your mindset for leadership
Develop your assertive communication
Explore your time management strategies
Show up with executive presence
Talk about yourself in a compelling manner
Get feedback from a supportive community
Community: Who's with you
Who's on your team to support this next chapter in your journey? Who do you need to add?
No (wo)man is an island. We need others to help us accomplish our goals – mentors, sponsors, and friends. You will assess your current network and explore how you can continue to tap into this network to achieve your leadership vision. We also help you expand your network of influencers by linking you with like-minded women who have already gone through the program and executives who are part of the Lerner Women's Leadership Initiative.
You will:
Assess your current network
Identify gaps in your network
Connect with like-minded women
Connect with female executives in the area
Practice critical networking skills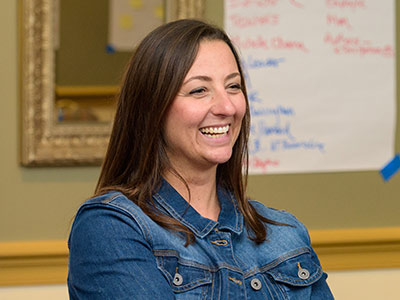 Tara Simpson, Beebe Healthcare:
"The Lerner College facilitators have been a tremendous influence on me and my leadership role. I was able to learn so much about myself and develop the skills necessary to be an effective leader."
Program Benefits
The forum targets women's specific leadership needs.
Informed by the latest research on gender, organization and learning, the Forum focuses on building key skills necessary to address the specific challenges facing women in leadership.
You'll connect to a powerful regional network of women leaders.
Successful female leadership depends on a strong network of mentors, advisors and supporters. You'll develop a support network in a variety of industries and sectors across the mid-Atlantic region.
You'll join unique conversations in women-only space.
Women-only space creates the opportunity to address gender-based issues that may not emerge in other programs. Previous participants have noted the value of the exchange of ideas in this space.
Organizational Benefits
The Forum prepares women for new leadership roles in their organization.
30% of past participants were promoted or changed roles.
The Forum helps organizations improve the diversity of their mid and senior-level leadership teams.
When women join leadership teams, public companies perform better in terms of shareholder value.  So leadership teams comprised of confident Forum graduates can improve an organization's value.
Forum graduates champion the creation and expansion of Women's Affinity Networks.
Forum graduates launch and strengthen women's affinity groups in their organizations.
The Forum provides organizations with a research-based women's executive education program that complements in-house leadership development programs.
Creating an in-house women's leadership development program takes time and resources.  The Forum is a ready-made solution that stands alone or complements existing programs.
---
Program Leaders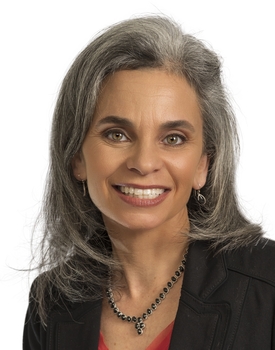 Wendy Smith, Ph.D.
Professor of Management
Lerner College
University of Delaware
smithw@udel.edu, @profwendysmith
Wendy earned her PhD at Harvard Business School and is a professor of management at the Alfred Lerner College of Business and Economics at the University of Delaware, and co-founder of the Lerner Women's Leadership Initiative. She earned UD's first Mid-Career Faculty Research Award, as well as Lerner's MBA Teaching Award. Wendy believes that leadership success comes from living in the AND. She works to help leaders be compassionate and competent, assertive and engaging, committed to family and committed to work. Her research on the nature and management of strategic paradoxes has been published in journals such as Academy of Management Journal, Academy of Management Review, Administrative Science Quarterly, Organization Science, Management Science and Harvard Business Review. Wendy is currently an associate editor at the Academy of Management Journal, and co-founder of the blog www.leveragingtensions.com She currently lives in Philadelphia with her husband and three kids – who help her live in the AND.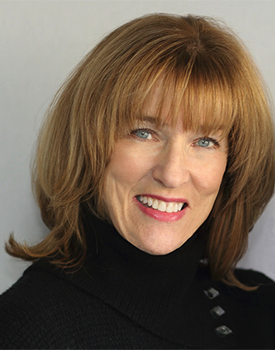 Barbara Roche, MS
Lecturer, Management Communications
The Wharton School
barbara@barbararoche.net, @ConfidentTalker
After many years as a consultant helping organizations advance their employee engagement efforts, Barbara launched her own company in 2005 to combine her three favorite jobs: workplace learning, organizational development, and coaching. She has completed successful engagements in healthcare, financial services, hospitality, advertising and cybersecurity. She is best known for blending her theatrical experience, Irish Catholic humor, and hard-won leadership skills to help professionals become more effective communicators. Referred to by her clients as the "People Whisperer," Barbara helps career professionals stop running in place. Barbara is a certified facilitator with the NeuroLeadership Institute. She is the author of Commit to Confidence: 30 Strategies to Help Women Step Up and Stand Out.
---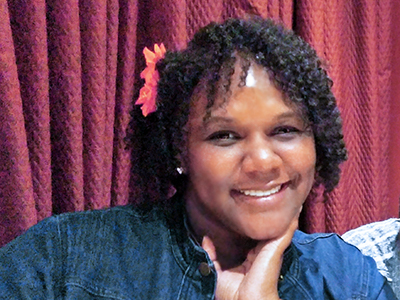 Kei-Shanda D. Saddler, Department of Veteran Affairs:
"At some point in our lives each of us will be in need of an advisor, a coach, a friend, a mentor or a sister. I found all within the Women's Leadership Forum."
Program Dates & Location
The Forum meets at the Delaware Art Museum, in Wilmington Delaware. Please let us know if you require hotel accommodations. We may be able to arrange discounted accommodations.
November 18, 2020 10:00 A.M. – November 20, 2020 4:00 P.M.
Admission Fees
Program Cost
$3,750 fee for registration, materials, and meals. Includes lunch on Wednesday and breakfast/lunch on Thursday and Friday. Does not include travel or accommodations.
Early Bird Pricing
Register by October 21, 2020 to receive a 10% discount on fees.
Non-Profit Pricing
10% discount for all non-profits.
Cancellation Policy
Full refund for cancellations received in writing by October 30, 2020
After October 30, 2020, registration will be transferred to the next forum, and can be assigned to another individual.  Transfer registrations are valid for the next scheduled forum only.
---
Contact
For more information, please contact:
Lynn Evans
Managing Director, Women's Leadership Initiative
302-831-6846
Or email womensleadership@udel.edu