Lerner Women's Leadership Forum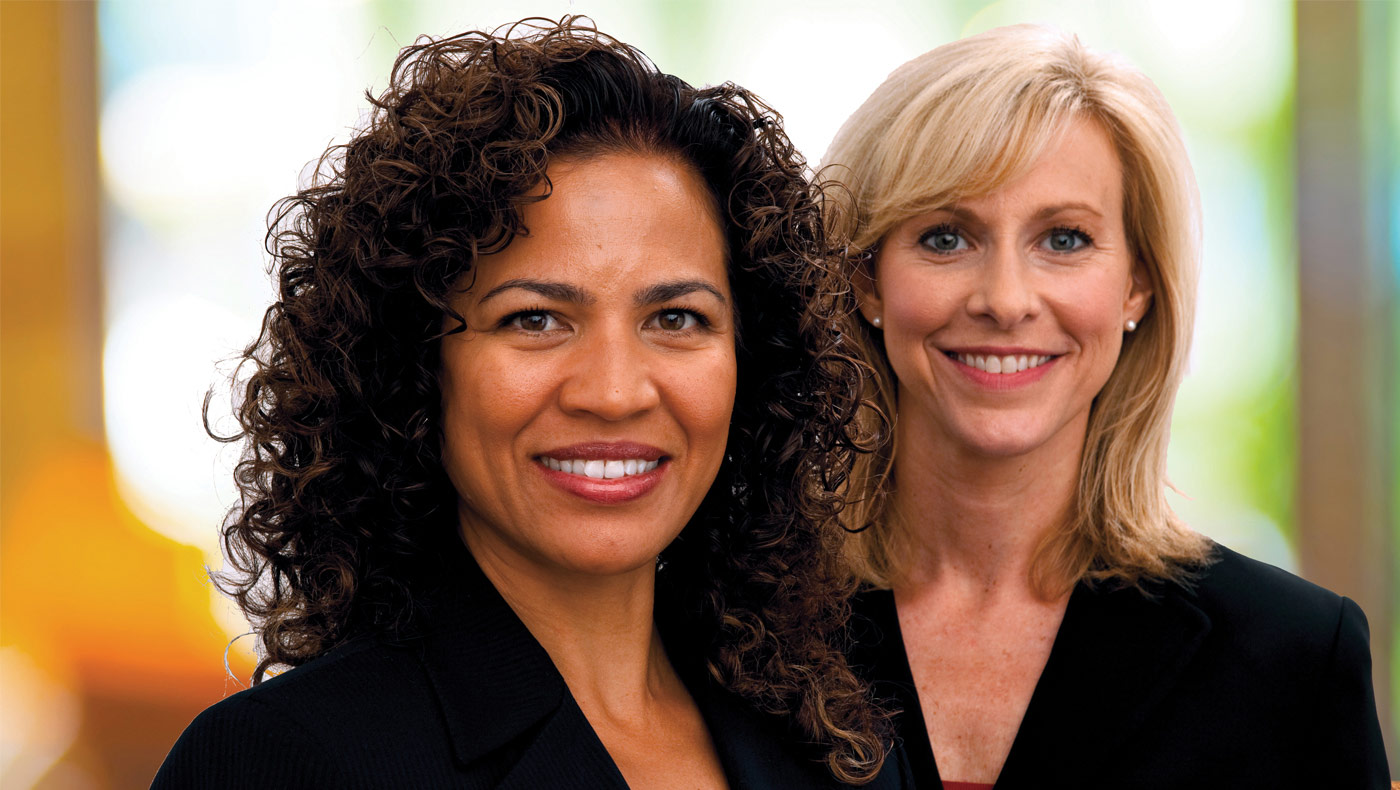 Harness your leadership potential.
How will you make a difference in the next 10 years? What do you need to make it happen? The Lerner Women's Leadership Forum can help you achieve your greatest leadership potential.
Organizations thrive with more diversity at the top, yet many women's careers become stalled at middle management levels. Drawing on years of research, the Women's Leadership Forum helps you push your career forward by clarifying your leadership vision, honing capabilities to achieve that vision and building communities of peers and mentors for ongoing support.
You will also earn a Lerner College of Business executive education certificate to build your formal leadership credentials.
This program is for you if you:
Have a line of sight on a leadership role in your organization
Are getting restless in your current role because you've outgrown your job
Own your business and want to lead it to the next level
Now is the time to advance your career. Join us as we change the landscape of organizational leadership, one woman at a time.
Organizational leaders are encouraged to sponsor one or more of their high-potential women leaders.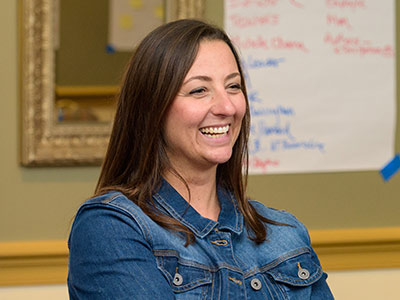 Tara Simpson, Beebe Healthcare:
"The Lerner College facilitators have been a tremendous influence on me and my leadership role. I was able to learn so much about myself and develop the skills necessary to be an effective leader."
Program Core: The 3 C's of Dynamic Leadership
The program is based on the three essential elements of dynamic leadership: clarity, capabilities and community. Here's what's in store:
1: Clarity
Clarify a personal leadership vision
Heighten your awareness of your unique strengths
Acquire actionable, research-based knowledge to advance your career
2: Capabilities
Become an "uber networker"
Enhance your assertive communication abilities
Practice good workplace politics
3: Community
Develop a strategy for building your own "Board of Directors"
Build a network of other aspiring female leaders
Connect with mentors and advisors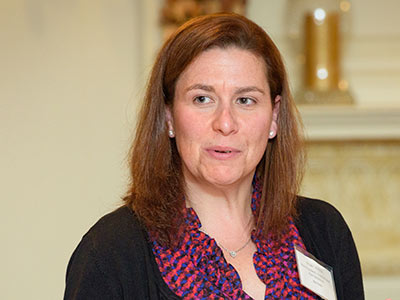 Ginger Victoria, Barclaycard US:
"Being a part of the Lerner Women's Leadership Forum has had such a profound impact on me personally and professionally. Because of this program, I am now able to assert myself in a way that allows my authentic personality to shine through. I could not have accomplished this without all of the phenomenal facilitators and other women in the program. I am now on track and reaching for the stars."
Program Benefits
Target women's specific leadership needs.
Informed by the latest research on gender, organization and learning, the Women's Leadership Forum focuses on building key skills necessary to address the specific challenges facing women in leadership.
Connect to a powerful regional network of women leaders.
Successful female leadership depends on a strong network of mentors, advisors and supporters. You'll develop a support network from the cohort of participants in a variety of industries and sectors across the mid-Atlantic region.
Join unique conversations in women-only space.
Women-only space creates the opportunity to address gender-based issues that may not emerge in other programs. Previous cohorts of participants note the value of the exchange of ideas in this space.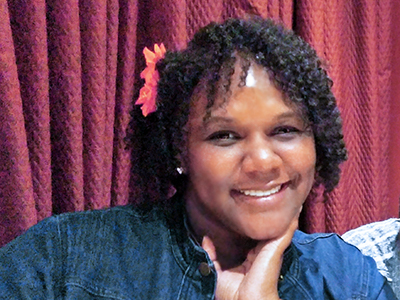 Kei-Shanda D. Saddler, Department of Veteran Affairs:
"A community is more than just a group of people living in a particular area. A community is a group of people who are there for you when you need encouragement, love and support. At some point in our lives each of us will be in need of an advisor, a coach, a friend, a mentor or a sister. All were found within the Women's Leadership Forum."
Program Dates & Schedule
The next Women's Leadership Forum is October 17-19, 2018. The Forum includes executive education seminars, interactive exercises, assessments and peer-coaching to develop leadership clarity, competency and community.
Wednesday, October 17 – 5:30 PM to 8:30 PM – Includes reception and dinner for Forum participants
Thursday, October 18 – 8 AM to 8 PM – Includes a Networking Reception with regional women leaders in the evening
Friday, October 19 – 8 AM to 5 PM
---
Program Leaders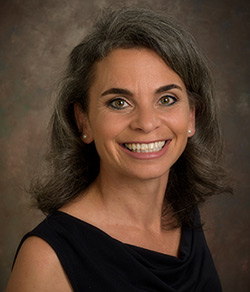 Wendy Smith, Associate Professor of Organizational Behavior, Lerner College of Business
Wendy is on a mission to rid the workplace of "either/or" thinking. Her research over the last several years has uncovered an important element of effective leadership: leaders don't make clear-cut choices between competing demands (today vs. tomorrow, profit vs. passion). Instead, they find approaches that embrace the paradox. They use "both/and" thinking. This work is captured in her Harvard Business Review article and her TEDx Talk. Wendy's expertise in organizational dynamics does not come solely from her research. She learns mostly from her twins. Read Wendy's full biography.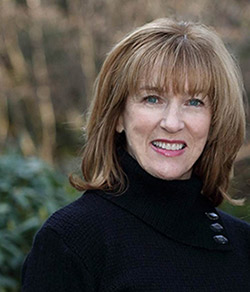 Barbara Roche
Barbara is an executive coach and organizational development specialist. She helps career professionals stop running in place. Based on her work with female clients in a wide range of industries, Barbara's focus turned toward helping women rid themselves of beliefs and behaviors that undermined their success. This led to her book, Commit to Confidence: 30 Strategies to Help Women Step Up and Stand Out. She is a lecturer at The Wharton School in Philadelphia and is a proud member of Red Sox Nation. She lives a secret life as a fitness instructor, and will be leading one or two exercise classes during the residency programs so be sure to pack your sneakers. Read Barbara's full biography.
---
Admission
Admission is on a rolling basis until two weeks prior to the Forum's start date.
Fees
The fee to attend the Forum is $3,500, which includes the executive education seminars, readings and assessments and meals during the program. The fee for participants from government and non-profit agencies is $3,150. Please contact us about discounts for multiple participants from one organization.
Location
The Forum is held in Wilmington, Delaware. We are pleased to provide interested participants with discounted hotel accommodation in Wilmington.
---
Contact
For more information, please contact:
George Irvine
Director, Corporate Programs & Partnerships
girvine@udel.edu
302-831-4831