MBA + Master of Engineering: Mechanical Dual Degree Program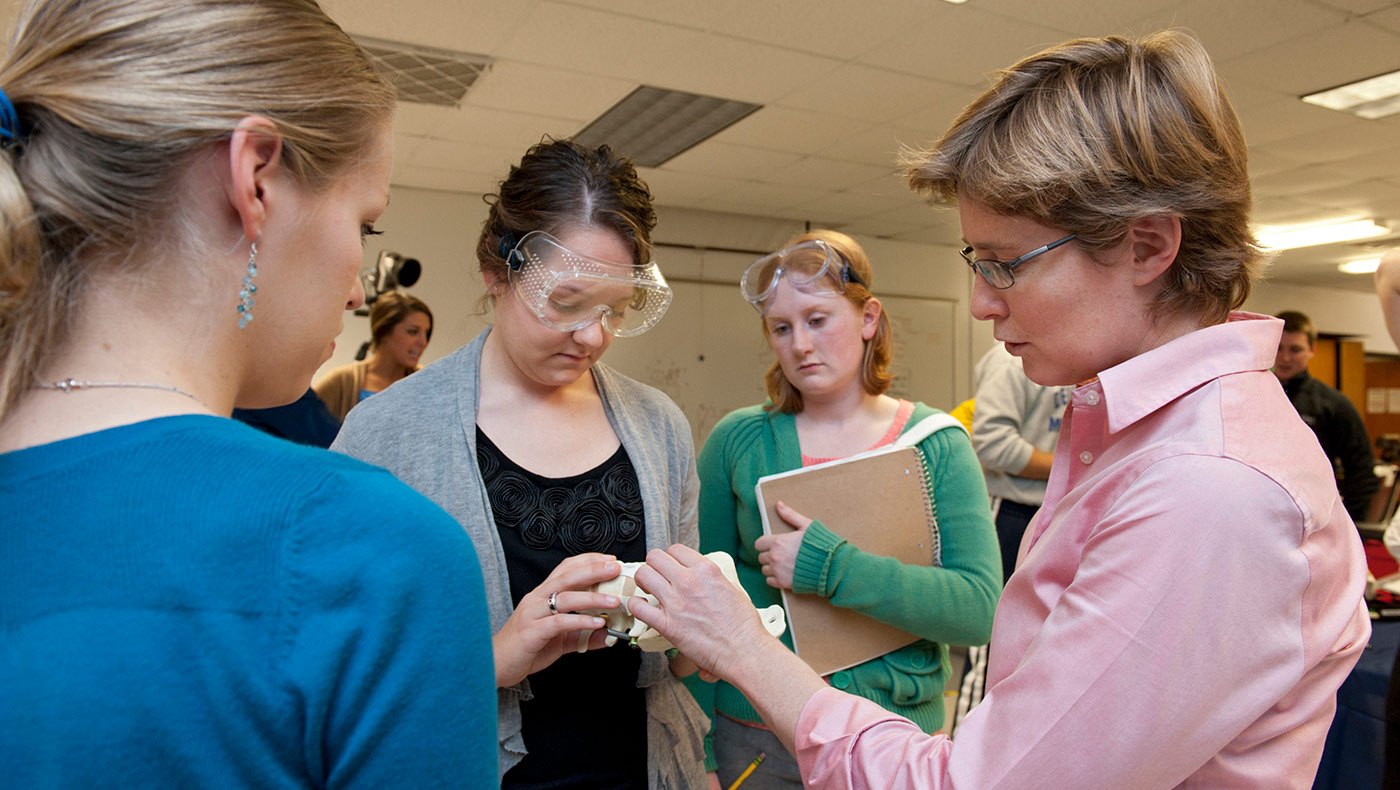 Study the mechanics of engineering leadership.
You can be a leader in engineering by combining a degree that delivers functional expertise in advanced engineering coursework with Lerner's innovative and collaborative management training. The dual master of engineering: mechanical/MBA will provide students with the necessary skills to broaden their engineering knowledge while gaining a detailed understanding of the business environment. Although it does not preclude the possibility of engineering research (when the student chooses to pursue the engineering master's degree with thesis), the dual degree can be achieved with a non-thesis master's degree in engineering.
Program Requirements
The dual degree program counts 15 engineering credits toward the MBA program so that the dual degree requires 62 credits, rather than the 74 required if you were to pursue each degree separately. In order to take advantage of this credit savings, you must be admitted to the dual degree program before completing either the engineering or MBA program.
Required Courses (62 credits)
Suggested course sequence.
MBA Courses (32 credits)
ACCT 600 – Financial Reporting and Analysis
ECON 603 – Economic Analysis for Business Policy
BUAD 620 – Fundamentals of Analytics
BUAD 670 – Managing People, Teams and Organizations
BUAD 680 – Marketing Management
BUAD 631 – Operations Management and Management Science
FINC 650 – Financial Management
BUAD 640 – Ethical Issues in Domestic and Global Business Environments
BUAD 690 – Corporate Strategy
International elective (3 credits)
Professional Development Seminars (1 credit each):
BUEC 601 – Building Emotional Intelligence and Critical Thinking
BUEC 603 – Communicating, Branding and Career Networking
Engineering Courses (15 credits)
MEEG 610 – Intermediate Solid Mechanics
MEEG 620 – Intermediate Dynamics
MEEG 630 – Intermediate Fluid Mechanics
MEEG 640 – Intermediate Heat Transfer
MEEG 690 – Intermediate Engineering Mathematics
Electives (15 credits)
3-credit graduate-level mathematics or numerical methods course
3-credit graduate MEEG course
9 credits from engineering, mathematical or biological sciences
Contact
Please contact Engineering Outreach at engr-gradsupport@udel.edu for more information.
---
Admissions Information
Your application to the dual degree program is considered first by the engineering program. If you are accepted, you are automatically accepted into the MBA program as well.