MBA + M.D. Sidney Kimmel Medical College Dual Degree Program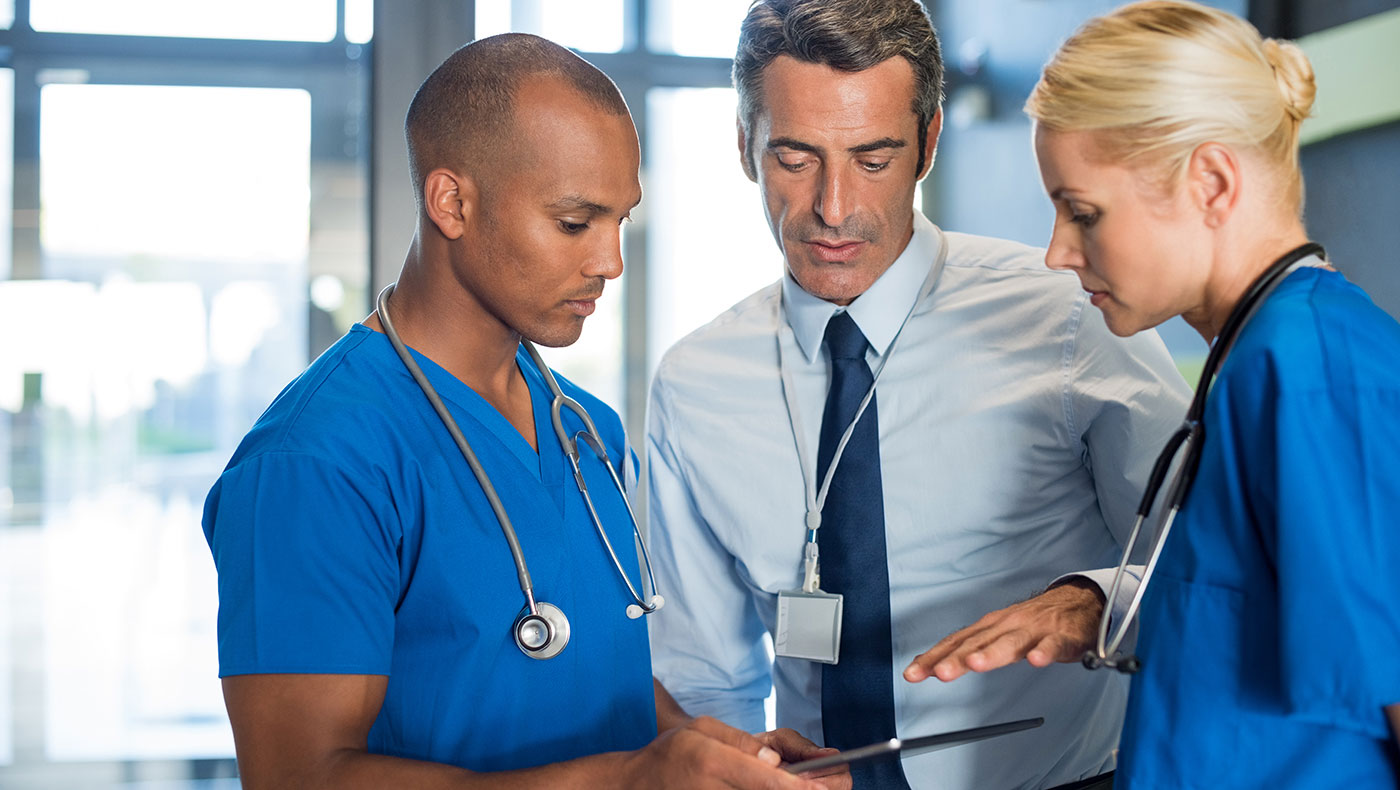 Get training to deliver the highest level of leadership in healthcare.
Today's healthcare leaders need strong skills in management and administration. As a medical student, you will get the training and experience to excel in these areas with the M.D./MBA dual degree program.
Become a physician leader and gain knowledge and credibility as a practitioner with 21st century skills.
The M.D./MBA dual degree program is a partnership between Sidney Kimmel Medical College at Thomas Jefferson University and the University of Delaware's Alfred Lerner College of Business and Economics.
Program Highlights
Classes are held at the UD Newark and Wilmington campuses.
Fall and spring classes meet weekly, Monday-Thursday, 6-8:45 p.m., with day classes occasionally available from 2-4:45 p.m.
Online classes run on 7-week terms and cover an entire semester of content.
Program Requirements
Suggested course sequence.
MBA Curriculum (33 credits)
ACCT 800 – Financial Reporting & Analysis
BUAD 820 – Statistical Data Analysis for Business
BUAD 870 – Leadership and Organizational Behavior
ECON 503 – Economic Analysis for Business Policy
BUAD 831 – Operations Management and Management Science
BUAD 880 – Marketing Management
FINC 850 – Financial Management
ACCT 801 – Management Accounting and Control
BUAD 840 – Ethical Issues in Domestic and International Business Environments
BUAD 890 – Corporate Strategy
Global/International Requirement
You must choose a global/international elective class such as ACCT 883 International Accounting, BUAD 841 Managing the Global Enterprise or BUAD 843 Special Topics in Global Business.
Recommended Course Schedule
Summer after the first year of medical school: Two 5-week sessions (June/July and July/August).
After the second or third year of medical school: Nine months of study at the University of Delaware (September-May):
Fall semester: Four courses, one online and three that meet on sire for three hours once per week for 14 weeks
Winter semester: One course, meets four hours twice a week for five weeks.
Spring semester: Four courses, one online and three that meet on sire for three hours once a week for 14 weeks.
Learn More
---
Admissions Information
Learn more about MBA admissions requirements, deadlines, tuition and financial aid available to you.