Master of Science in Entrepreneurship and Design
Design your own opportunity.
The University of Delaware's 11-month master of science in entrepreneurship & design (ENTD) gives you the knowledge, skills and credentials needed to lead a startup, drive innovation for an established company or launch a social venture.
Program Highlights
Limited Enrollment to Maximize Learning
The ENTD utilizes a limited enrollment, cohort model to deliver exceptional learning opportunities and value. As an ENTD student, you will:
engage with seasoned entrepreneurs and industry leaders
gain access to maker spaces
compete for funding and attend weekly speaker series
benefit from mentoring and venture support programs
continue to receive support from the Horn Program after graduation
Courses from Multiple Disciplines
The ENTD program focuses on learning to practice evidence-based entrepreneurship. Its interdisciplinary courses utilize experiential learning and focus on:
creativity and design thinking
entrepreneurship
rapid prototyping and new product development
your personal area(s) of interest (electives).
Facilities and Resources
ENTD students gain access to Horn Entrepreneurship's Venture Development Center, which offers co-working, private meeting and creativity space as well as computing and other resources. They also have the opportunity to use Mechanical Engineering's Design Studio, a 3,500- square-foot "hacker space" with CAD, CAM, 3D printing, fabrication and other prototyping and design resources.
Program Requirements
Applicants may have undergraduate degrees in business, engineering, art or any other discipline. The ENTD program is 30 credits, and designed for full-time participation. The first two months, July and August, are spent completing online coursework. The remaining nine months, September through May, are spent on campus.
Courses (30 credits)
Required Courses:
ENTR 654 – Introduction to Entrepreneurship
ENTR 655 – Startup Experience I
ENTR 658 – Application Development for New Technology
ENTR 651 – Special Topics in Entrepreneurship
ENTR 616/UAPP 716 – Applied Creativity
ENTR 617/UAPP 717 – Design Thinking & Innovation
ENTR 601 – Methods in Prototyping, Modeling & Testing
ENTR 602/MEEG602 Industrial Design

Students who do not possess a business background (academic or professional) will be required to earn a passing grade in ENTR 150 – Business Basics for Entrepreneurs; however, the course will not provide credit toward the degree.

Entrepreneurship Elective (3 credits):
Students may choose any graduate-level ENTR course that is not required. Examples include ENTR 620 – Social Entrepreneurship and ENTR 650 – Business Accelerator. Subject to the approval of the program director, they may also satisfy this requirement by completing an independent study or an internship that involves immersion in an entrepreneurial environment.

Business, Creativity or Engineering Elective (3 credits):
Students may choose from a list of pre-approved electives or seek approval to complete any business, creativity, engineering or design elective listed at the 500-level or above.
Course Sequence (11 Months)
July-Aug*
Fall
Winter
Spring
ENTR 654
ENTR 655
ENTR 651
UAPP 717
ENTD 150 (0 credits)
ENTR 658
MEEG 602
ENTR 601
Elective
UAPP 716
Elective
*Online courses; ENTR 150 is required only for students who do not possess a business background.
Course Waivers & Transfers
Up to 6 hours of previous graduate level courses with applicability to the ENTD requirements may be considered toward the fulfillment of degree requirements. Transfer credits will be considered on a case-by-case basis.
Career Opportunities
Entrepreneurial careers go beyond specific job titles and industries to include:
Innovator and Value Creator (Research & Development)
Designer
Team builder/leader/connector
Business developer/growth hacker
Social entrepreneur
Pioneers who make new jobs that don't exist yet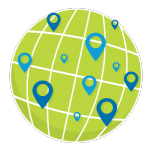 Cross-Disciplinary Faculty
The Master of Science in Entrepreneurship & Design draws experts from three colleges — Lerner College, College of Arts & Sciences and College of Engineering — who are actively engaged with entrepreneurs and industry leaders. Faculty members represent a range of research areas and interests, including: entrepreneurial education; leadership theory and practice; innovation process design and design thinking; interaction design and physical computing; medical robotics and translational research.
"We view students as active collaborators who are responsible for co-creating and pursuing educational opportunities, rather than passive recipients of knowledge. We design our programming to ignite imaginations and empower world-changers."
Dan Freeman, director of UD's Horn Program in Entrepreneurship
---
Admissions Information
Learn more about master of science in entrepreneurship and design admissions requirements, deadlines, tuition and financial aid available to you.