Master of Accounting Practice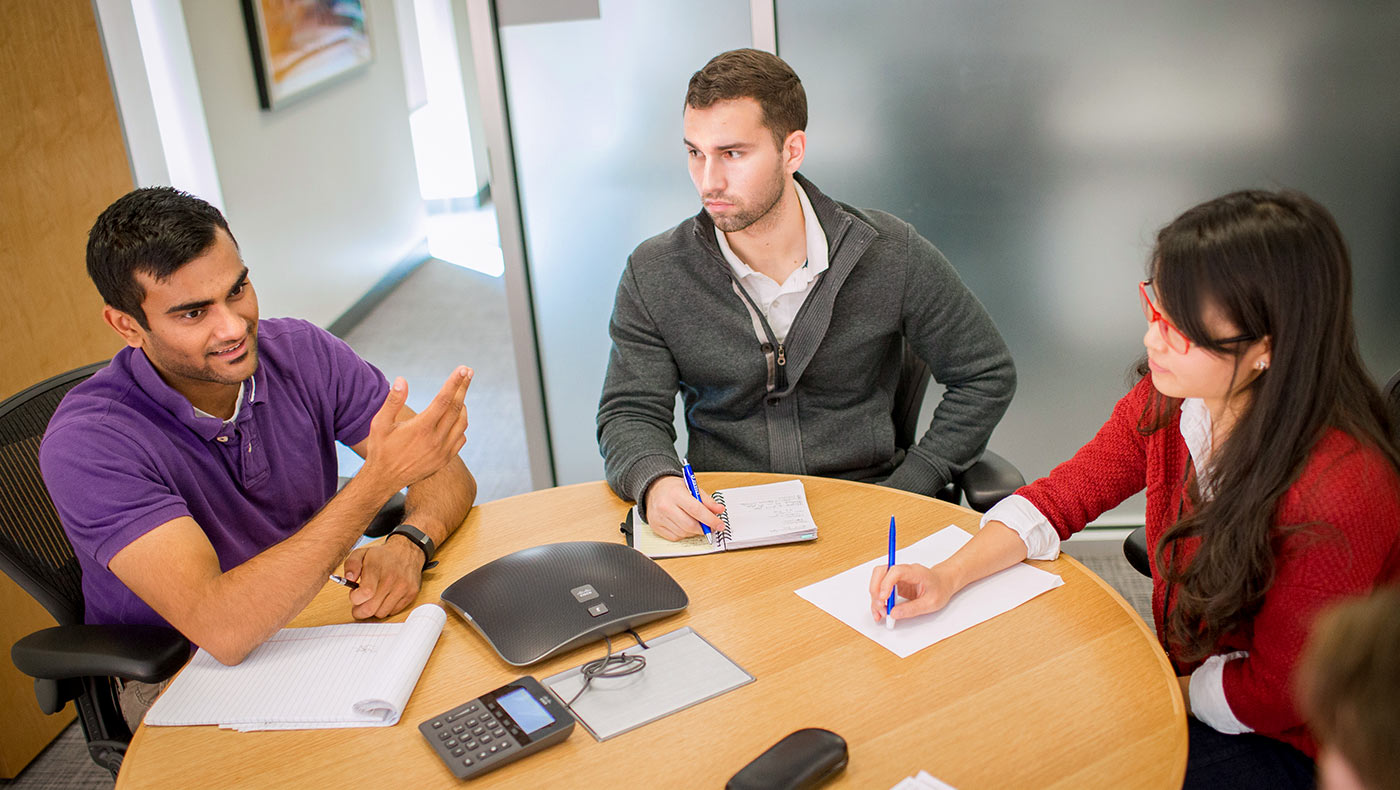 Prepare for a rewarding career in accounting.
The master of accounting practice (MAP) is designed for students who did not major in accounting as undergraduates but now want to pursue the professional practice of accountancy through graduate study and prepare to sit for the Uniform CPA Examination. You may also find this program beneficial if you have some academic preparation in accounting and are seeking to update or increase your accounting knowledge.
Program Highlights
Choose Your Program Length
You can complete the MAP program in one calendar year or three semesters as a full-time student, if you have an undergraduate degree in a business field (other than accounting). If you choose to complete the program part time, the length of time required will be two or more years, depending on your background and course scheduling.
New Courses
New graduate-level courses created for MAP students include:
Financial Reporting I, II & III
Federal Taxation of Income and Property Transactions
Advanced Financial Reporting
Auditing, Ethics and Professional Responsibility
Business Law for Accountants
Program Requirements
Prerequisites
The following undergraduate courses (or their equivalents) are prerequisites which must be completed before beginning coursework in the MAP program.
ACCT 207 – Introduction to Financial Accounting
ACCT 208 – Introduction to Managerial Accounting

Required Courses (33 credits)
With prior approval from the director of the program, electives may be substituted for up to two of the required courses based on prior academic coursework. ECON 503 may be waived for students who have had prior coursework in micro and macroeconomics.
ECON 503 – Economic Analysis for Business Policy
ACCT 610 – Financial Reporting I (2 credits)
ACCT 611 – Financial Reporting II (2 credits)
ACCT 612 – Financial Reporting III (2 credits)
ACCT 801 – Cost Measurement, Analysis and Organizational Control
ACCT 617 – Auditing, Assurance Services and Ethics
ACCT 613 – Federal Taxation of Income and Property Transactions
ACCT 804 – Database Design and Implementation
ACCT 653 – Business Law for Accountants
Choose 3 elective courses from the following:
ACCT 615 – Advanced Financial Reporting
ACCT 614 – Advanced Federal Taxation
ACCT 810 – Theory of External Reporting
ACCT 820 – Financial Statement Analysis
ACCT 883 – International Accounting
FINC 850 – Financial Management

Career Opportunities
The MAP prepares you for a leadership role in an accounting career, such as public accounting, information systems consulting, industry, finance or government.
---
Learn More
---
Admissions Information
Learn more about master of accounting practice admissions requirements, deadlines, tuition and financial aid available to you.