For graduate students interested in the intersections between IT and business, UD's Alfred Lerner College of Business and Economics offers multiple degree options. The Master of Science in Information Systems and Technology Management (ISTM), for example, can also be combined with a UD MBA for a MBA + M.S. in ISTM Dual Degree.
But how can you be sure a graduate ISTM degree is right for you? Which option – the M.S. or the dual degree – is a better fit for your goals? And what career opportunities can you look forward to after earning a graduate ISTM degree? We spoke with Andrea Everard, Lerner College professor of MIS, to answer these and other questions.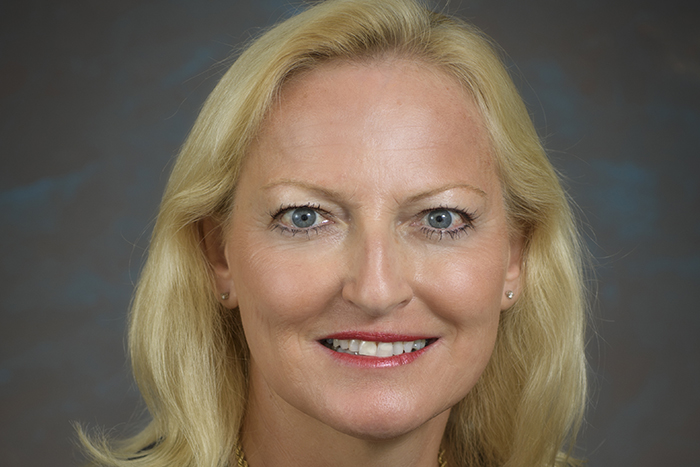 Would I be likely to benefit from a graduate ISTM degree?
Everard explained that most professionals who would benefit the most from a graduate degree in ISTM fall into one of two distinct categories.
"The first is someone who has a more technical background and who is working in a fairly technical field, an engineer or a computer scientist, for example, who would like to take on more of a management and leadership role," Everard said. "The M.S. in ISTM is an ideal degree to update technical skills and knowledge and learn about the management and application of IT in an organization."
Everard added that the "M" in ISTM stands for management, meaning that each course includes not only technical subjects but also the application of the concepts in the practical context of real organizations.
The other type of professional who would greatly benefit from an M.S. in ISTM degree, Everard said, is someone with business expertise who would like to increase their technical knowledge. Students can come from any major, and no coding experience is required.
What skills will I learn in a graduate ISTM degree?
M.S. in ISTM courses on in-demand subjects like system analysis, design, telecommunications and networks can help students of all skill levels master these concepts, which can then be used immediately in the workplace.
One recent graduate of the program, for example, joined Christiana Care's graduate internship program. Soon after his work began, he shared with Everard that many of his M.S. in ISTM courses directly translated to his duties at Christiana Care. This included work with databases, data analytics, spreadsheet optimization and more.
Students also develop very important "soft skills" in the M.S. in ISTM program, Everard said, including "the human side of IT," ways to handle conflict and even important details like crafting effective email subject lines.
"I have found from teaching in the program for the last 15 years that many students welcome the emphasis placed in some classes on creating awareness of the importance of soft skills in a technical and business environment," she said.
Should I pair my M.S. in ISTM degree with an MBA?
For students making this decision, Everard especially recommends the MBA for students without an academic business background.
"As opposed to the M.S. in ISTM, the dual degree includes many more general business classes," Everard explained. For this reason, those students with degrees in non-business areas would find the MBA useful, as it would enable them to "be exposed to the general business and a specialty area."
A student who aspires to one day become a CIO would also find the dual degree particularly beneficial, Everard said.
What career options might I have upon receiving a graduate ISTM degree?
Career options for recent graduates of the programs include positions as systems analysts, business analysts and IT project managers.
Whether the M.S. in ISTM or the dual M.S./MBA program, Everard said that this field is doing the important work of unifying the worlds of business and IT.
In the past, "business was much more silo-based," Everard said. "You were either a technology person or you weren't, you were either a marketing person or you weren't."
Today, however, she continued, the fields are inextricably linked, and "The thread that's linking all of them is technology. There's lots of literature on the gap between business and IT, and this degree brings these two together."
To learn more about the M.S. in ISTM and Lerner's other MBA and Master's programs, visit us at an upcoming Open House, on Thursday, April 5 from 6 to 8 p.m. at the Trabant Center.