The Delaware Business Story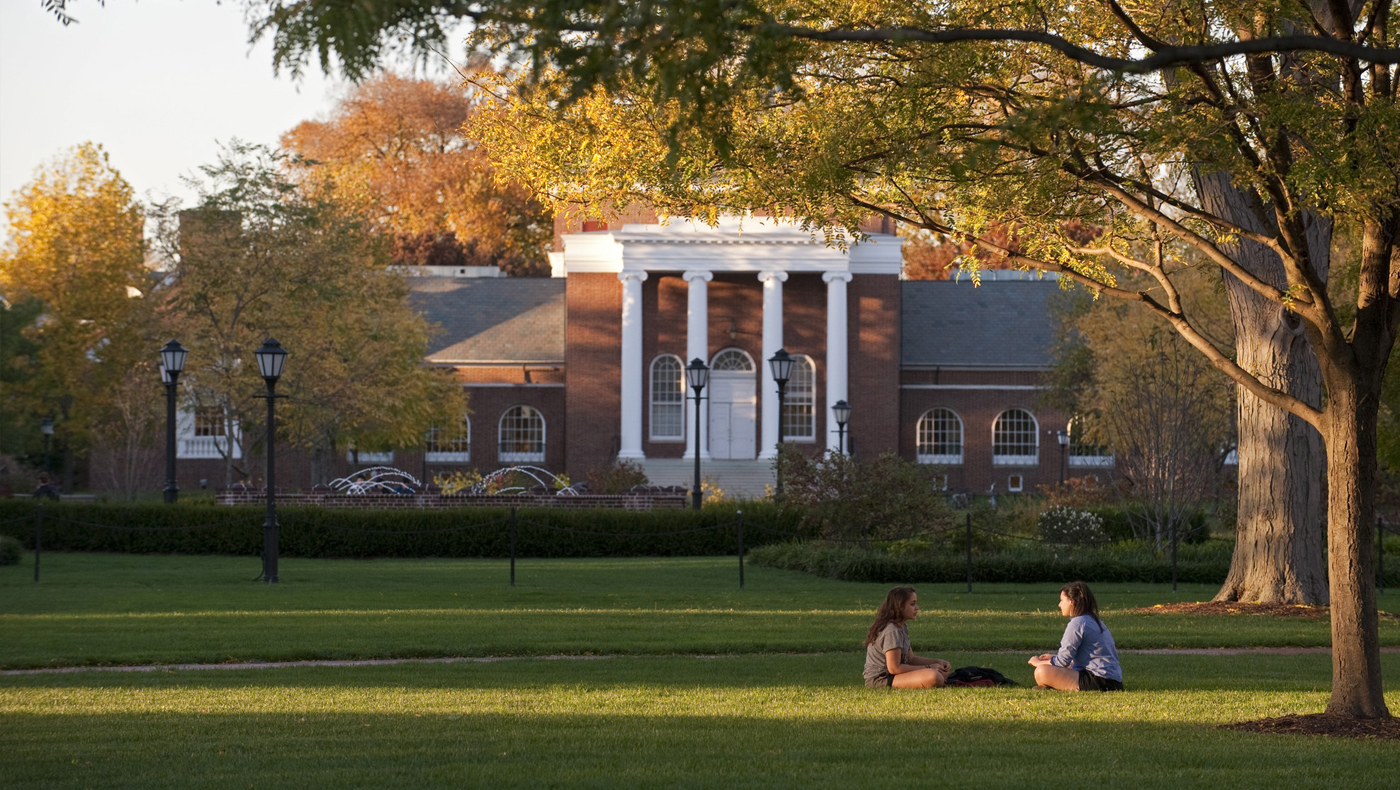 The University of Delaware, led by multidisciplinary strengths across its major research colleges including the Lerner College of Business and Economics, seeks to become a model of the New American Research University and in the process invigorate the greater Newark and Delaware economy.
It will require great imagination and partnership with Delaware businesses — existing and new — to meet the challenge. Together, we will create new signature academic assets that bring together the resources—intellectual, physical, financial and human—that are fundamental to discovery and innovation.
Lerner's JPMorgan Chase Innovation Center serves as a model of knowledge-based partnership. Built as part of the strategic JPMorgan Chase-University of Delaware collaboration established in December 2009, the Center creates a vital pipeline of technology talent through University curriculum, enriching internships and joint research projects to drive innovation.
Change will be a constant source of risk and opportunity across Delaware's economy, now and going forward. Resources such as the University of Delaware's Office of Economic Innovation and Partnerships seek to drive the University and the State's entrepreneurial, technology and business community to new heights of economic diversity and development.
New Delaware companies are harnessing new knowledge and emerging technologies in energy, biotechnology, supercomputing and other promising fields.
All businesses — established and start-up — can benefit from the skills and knowledge offered by Lerner faculty and students. Together, we can integrate advances across different technological specialties and shape both markets and the long-term prospects for Delaware and its residents.
Where Inc. Became Famous
Delaware remains the most common state of incorporation for large complex public US corporations, largely because it offers a well-developed and detailed case law that protects shareholder rights. More than 1,000,000 business entities have made Delaware their legal home. More than 50% of all publicly-traded companies in the United States including 64% of the Fortune 500 choose Delaware as their legal home.
How Does Delaware Compare?
How Delaware Compares is an inventory of the state's standing on key quality-of-life and economic indicators. By clicking on the Multistate Charts© link you can quickly find accurate and up-to-date information regarding the status of Delaware or any other state, among the 50 states and D.C. in a variety of subject areas.