Adam Fleischhacker
Photograph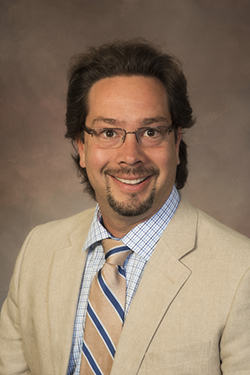 Title Associate Professor of Operations Management
Email
ajf@

nospam5d36ed766901f.

udel.edu
Office 352 Purnell Hall
Biography
Biography
Adam Fleischhacker is currently an associate professor of operations management at the University of Delaware. Prior to reentering academia, Adam's corporate career focused on designing and implementing software-enabled supply chain solutions for Fortune 500 companies. Adam has a track record of success. During his three year tenure at i2 Technologies, a leading supply chain software company, Adam won i2's Rising Star Award in part due to his work defining and implementing demand management best practices. In addition, Adam helped to establish and grow a start-up called TransportEdge culminating in its sale to World Fuel Services, a Fortune 500 company ranked 13th in the 2009 Businessweek list of the "World's Best Companies." Adam holds a Ph.D. in supply chain management from Rutgers University; an MBA from the University of Rochester; and a Bachelor's degree in Mechanical Engineering from the University of Buffalo. Adam brings his extensive industry experience and academic training to create and implement business processes that empower people with the information needed to make good decisions. His most recent work has focused on optimizing business processes in uncertain environments. Notably, his work in optimizing clinical trial supply chain studies has drawn research and practitioner attention to this developing field. He is a published author, frequent speaker at conferences, and continues to consult for many of the world's best companies.
Education
Ph.D. in supply chain management, Rutgers University, 2009
M.B.A., University of Rochester, 1998
B.S. in mechanical engineering, State University of New York at Buffalo, 1996
Select Publications
Fleischhacker, A., P. Fok. (2015) An Entropy Based Methodology for Valuation of Demand Uncertainty Reduction. Decision Sciences, 46(6) pp. 1165-1198.
Fleischhacker, A., Ninh, A., Y. Zhao. (2015) Inventory Positioning in Global Clinical Trial Supply Chains. Production & Operations Management, 24(6) pp. 991-1011.
Chen, W., A. Fleischhacker, M. Katehakis. Dynamic Pricing and Channel Preference in a Dual Channel Environment. Naval Research Logistics, 62(7) pp. 531-549.
Fleischhacker, A., B. Chen, H. Kher, M. Mazal, B. Pfender. (2015) Capacity Planning in the Presence of Sequence Dependent Setups at Astra Zeneca Pharmaceuticals.Interfaces, 45(3).
Fleischhacker, A., P. Fok. (2015) On the Relationship Between Entropy, Demand Uncertainty, and Expected Loss. European Journal of Operational Research, 245(2) pp. 623-628.
Fleischhacker, A., Y. Zhao. (2013). Contract Development and Manufacturing Costs During Clinical Development of a New Drug. Applied Clinical Trials Online, August 5, 2013.[1]
Fleischhacker, A., Y. Zhao. (2013). Balancing Learning and Economies of Scale for Adaptive Clinical Trials. Operations Research for Health Care, 2(3) pp. 42-51.
Fleischhacker, A., Y. Zhao. (2011). Planning for Demand Failure: A Dynamic Lot Size Model for Clinical Trial Supply Chains. European Journal of Operational Research 211(3) pp. 496 – 506.
Awards & Honors
Lerner College – Dept. of Business Administration – Outstanding Scholar Award, 2015
General University Research grant for work on "The Inventory-Time Tradeoff Curve for Clinical Trial Supply Chains," 2014
Secured collaboration agreement between University of Delaware and AstraZeneca.  Topic:  "Formulation Capacity Modeling," 2013
Secured research collaboration agreement between University of Delaware and JP Morgan Chase. Topic: "Using Metrics for Continuous Improvement in Application Delivery Processes," 2012
Recruited and mentored 2nd place team at annual Rutgers MBA Supply Chain Case Competition, 2010
Summer research grant from the Blanche & Irwin Lerner Center for Pharmaceutical Management Studies, 2008
Summer research grant from Rutgers' Research Resources Committee, 2007
Obtained highest achievable teaching effectiveness rating as instructor for Production & Operations Management
Curriculum Vitae