Lerner Alumni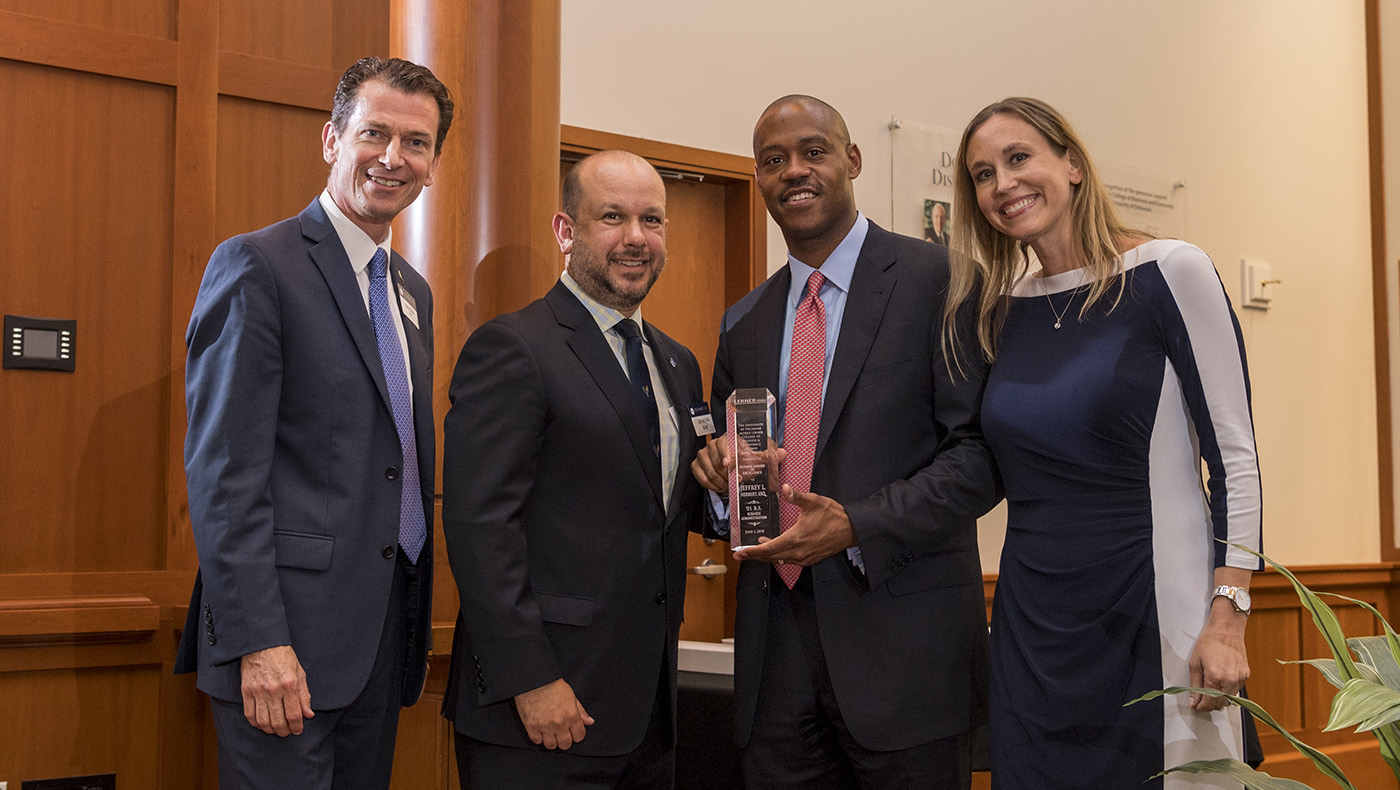 Lerner alumni represent generations of talented, engaged graduates from across the globe.
Some facts about our graduates:
There are currently over 34,400 active Lerner alumni.
Lerner alumni can be found in 73 different countries.
Financial services is the most popular career area for Lerner alumni.
Other popular fields of work include education, information services, insurance, government, health services, human resources, hotel/restaurant services, law, manufacturing, real estate and sales.
81% of Lerner alumni hold an undergraduate degree, while 16% hold a graduate degree. 3% hold both an undergraduate and graduate degree.
How to Get Involved
Through networking and volunteer opportunities, mentorships and employment, Lerner alumni share a lifelong commitment to the present and future of the University. Here are some of the ways you can stay connected to your alma mater:
Alumni Awards
One of the many ways Lerner College fosters alumni engagement is by recognizing excellence. The prestigious Alumni Award of Excellence is presented each year to a select few alumni who have exhibited exceptional accomplishments. Nominations are solicited from alumni and the University community, and selection is based on professional accomplishments, contribution to the community and commitment to excellence.
Congratulations to our 2019 recipients:
Steven W. Dempsey, '90, B.S., Business Administration
Nicole Jeter West, '99, B.S., Business Administration
Chris Mauthe, '91, B.S., Accounting
C. Taylor Pickett, Esq., '84, B.S. Accounting
Rising Star Award:
Joseph Staab, '08, B.S. Accounting
Lerner's newest alumni accolade, the Rising Star Alumni Award, recognizes recent alumni who exemplify the qualities and spirit of our Alumni Awards of Excellence.  The first Rising Star Award was presented to Esther Sportello, '12.
News
Navigating Crisis as a Business Leader

-

A panel of industry and academic experts discussed how to lead a company through a crisis situation in this Lifelong Lerner webinar.

Blue Hen Honored for Global Career and Local Impact

-

After an illustrious career in global internal audit and continued support of his alma mater, Edmond Sannini was named a 2020 recipient of the UD Alumni Wall of Fame Award.

Fortune 2000: Where Are They Now?

-

Participants of the Fortune 2000 program at UD's Lerner College, which provided support to students from minority racial groups, shared how the program helped them succeed in the business world.
Contact
For more information on Lerner alumni relations, email rcoffin@udel.edu.