Leadership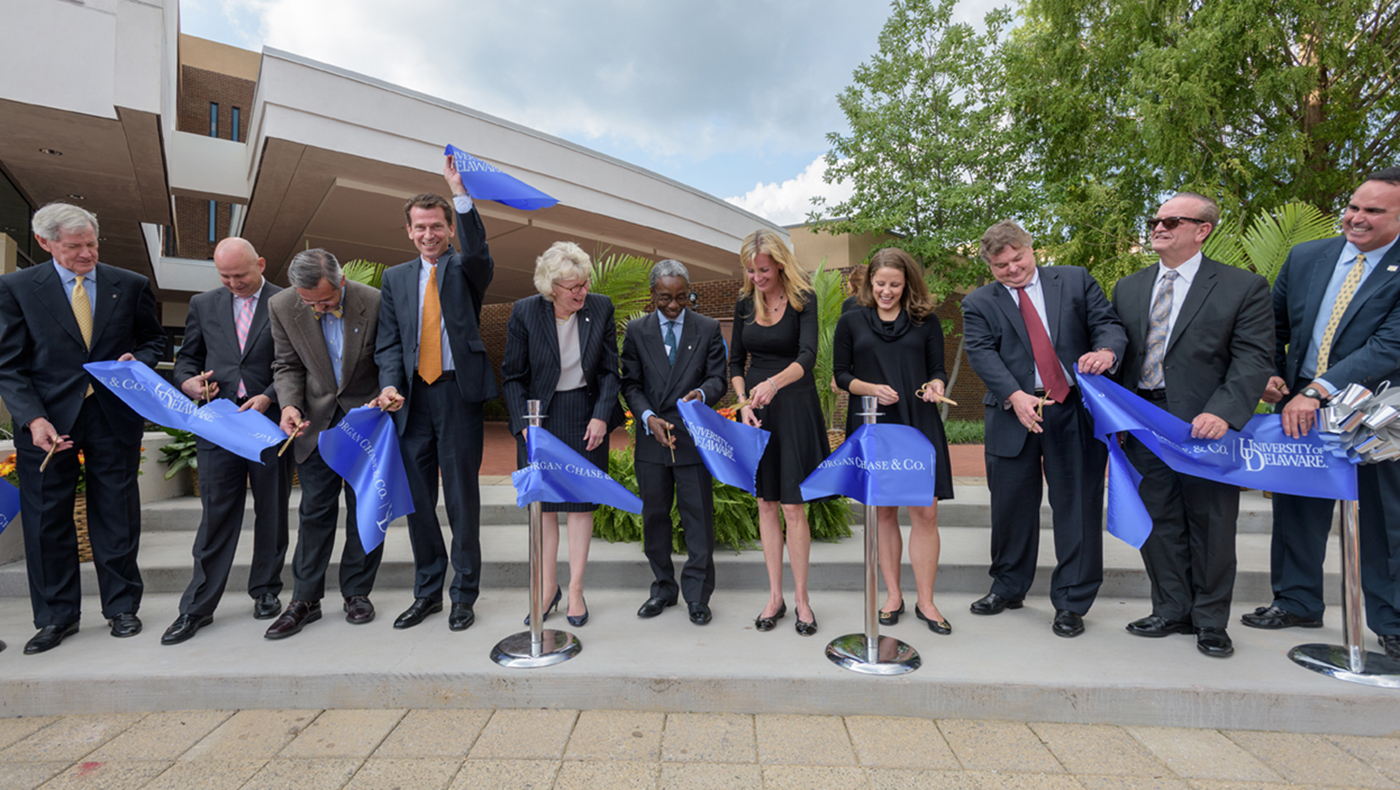 The leadership of the Lerner College is committed to offering distinctive, innovative educational opportunities related to the successful leadership of organizations operating in an environment of rapid change, global competition and advances in technology.
---
Bruce W. Weber, Dean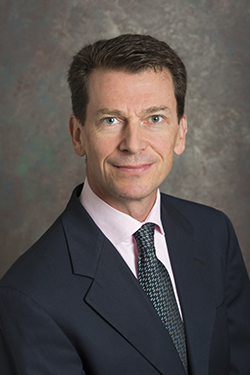 Dean Bruce W. Weber is a professor of business administration and an affiliated faculty member in the Institute for Financial Services Analytics. Previously, he was a professor of information management and area chair for Management Science & Operations at London Business School.
Weber's research on digital markets, financial sector computerization and compliance systems has been published in leading academic journals and has been cited in the Wall Street Journal and the Financial Times. He is co-developer of the market structure to educational market platform in use in leading business schools. His most recent books, "The Equity Trader Course" (Wiley 2006) and "Mastering the Art of Equity Trading Through Simulation" (Wiley 2010), evaluate the economic advantages of digital markets, and highlight the new challenges facing securities traders, managers and regulators.
Weber recently was appointed to the SWIFT Institute advisory council. SWIFT is a leading global financial technology organization connecting more than 11,000 financial institutions and markets in more than 200 countries and territories by funding research and hosting conferences. The SWIFT advisory council includes thought leaders from academia and finance.
---
The Lerner Dean's Advisory Council (DAC)
This advisory group works at the bidding of the Dean to support his efforts to promote the effectiveness of the instructional programs of Lerner's departments and centers. They discharge all University policies and the regulations adopted by the University, and function as liaisons between the Dean and the departments, centers and programs they lead.
DAC Members
Rick Andrews, senior associate dean for faculty
Michael Arnold, department chair of economics
Jack J. Baroudi, senior associate dean for academic programs
Ruma Beldona, senior assistant dean for graduate programs
Srikanth Beldona, department chair of hospitality and sport business management
Mike Evans, director of college computing operations
Andrea Everard, associate dean of undergraduate programs
Laura Field, department chair of finance
Jennifer Hendrickson, director of communications and marketing
Hemant Kher, department chair of business administration
Sheryl Kline, deputy dean
Carolyn Levine, department chair of accounting & management information systems
Dana Raftas, senior director of development
Linda Somers, business officer
Kimberly Wilson, assistant dean for student services
The Lerner College benefits from the many contributions of the Dean's Advisory Council which is focused on helping Lerner enhance its reputation as a top choice for business education among students and employers. Composed of senior executives and thought leaders from Delaware and beyond, the Dean's Advisory Council provides guidance to the Dean and College leadership on matters of community and corporate engagement.
---
The New York City (NYC) Dean's Advisory Council
The NYC Dean's Advisory Council consists of alumni and friends from the business and higher education communities in the greater NYC area. These successful business owners and executives and education thought leaders advise and support the Dean regarding the College's strategic plan. This group meets quarterly to advise the Dean regarding planning, marketing, fundraising and other strategic initiatives.
NYC Dean's Advisory Council Members
Edmond J. Sannini, '78 (chair), managing director, Morgan Stanley Internal Audit
Jeff Alecci, '87, managing director, investments, UBS
Ronald E. Bruehlman, '82, senior vice president and CFO, IMS Health
Lawrence A. Cunningham, '85, professor of business law George Washington University, and founding director of GW in New York City
Lynn C. Evans, '80, managing director, J.P. Morgan Asset Management
Donna M. Fontana, '85, senior vice president of sales, SalesNational Financial Services, LLC
Michael S. Geltzeiler, '80
Marielena A. Glassman, '85, consultant, Deutsche Bank, DB Advisors Hedge Fund Group
Jeffrey L. Herbert, '01, director & senior counsel, Deutsche Bank Americas Foundation
Mike Kalen, '82, executive advisor, Aquiline Capital Partners LLC
Elan P. Keller, Esq., '94, partner, Reed Smith LLP
Gary Michel, '86, operating partner, Genstar Capital
Thomas A. Nelson, '91, SVP, director of investment solutions, portfolio manager, Franklin Templeton Solutions
John W. Peruzzi, '84, managing director, Group Head-Citi Credit Opportunities
Dennis Purcell, '77, senior managing partner, Aisling Capital
Cameron (Cami) E. Rice, '96, managing director, Morgan Stanley & Co., Inc.
Michael Rosenberg, '88, principal, Tetragon Financial Management LP
Andrew Schwartz, '95, senior managing director, Guggenheim Partners
Joseph Slamm, '84, partner, Hudson Clean Energy
Bruce W. Weber, dean, Lerner College of Business and Economics, University of Delaware
Robert Wojciechowicz, '90, EVP, head of commercial bank operations, Capital One Financial Corp.
---
Advisory Board
The Advisory Board provides strategic guidance to Lerner leadership to support efforts to make Lerner a prominent business school known for successful graduate and undergraduate programs, research visibility and innovative programming. Board members include distinguished public and private sector leaders with diverse interests and occupations. These influential individuals help maintain and enhance the quality of Lerner's people and programs and support Lerner by donating time, expertise and money to the college.
Advisory Board Members
Robert F. Deutsch (chair), chair of J.P. Morgan ETF Board
Tracey A. Beberman, senior vice president & head of new customer engagement, JPMorgan Chase
Craig Cleaver, '98, partner, PricewaterhouseCoopers
Matthew Cohen, partner, Northeast Region
Jim Collins, executive vice president, DuPont
John R. Collins, former senior vice president of integration, Constellation Energy
Robert. W. Cook, '77, retired CEO and president, The Speakman Company
David Elkins, chief financial officer, Worldwide VP & CFO, Medical Devices & Consumer Products, Johnson & Johnson
Michael S. Geltzeiler, '80, The ADT Corporation
E. Thomas (Thom) Harvey III , president, Harvey, Hanna & Associates, Inc., and Harvey Truck Center
Thomas (Tom) W. Horne, managing director, JPMorgan Chase & Co.
Rich Hyman, tax managing partner, Deloitte Tax LLP
Elan P. Keller, Esq, partner, Reed Smith LLP
Donna Kinzel, '89 M'96, Pepco Holdings, Inc.
Rick Lynch, managing partner, Block Realty and Management
Chris Mauthe, chief clients and markets officer, Deloitte Tax LLP
Mark A. Oller, CTFA, vice president and managing director, wealth advisory services, Wilmington Trust Company
Mary Ellen Payne, former vice president, marketing & alternate channel sales, Verizon Communications
John S. Petterson, senior vice president, Tiffany & Co.
Tom Pike, CEO, Quintiles
Natalie D. Ramsey, Esq., partner/attorney, Montgomery McCracken Walker Rhoads
Quinetta Roberson, professor, management, Villanova University
Edmond J. Sannini, managing director & global audit director, Morgan Stanley
Greg Sawka, president & CEO, Bancroft Construction Co.
Jerry E. Sheridan, president & CEO, AmeriGas Propane, LP
Robert (Rob) L. Siegfried, Jr. president and CEO, The Siegfried Group LLP
Bruce Weber, dean, Lerner College of Business and Economics, University of Delaware
Robert Wojciechowicz, '90, executive vice president & head of commercial bank operations, Capital One N.A.
---
Alumni Advisory Board
The Alumni Advisory Board is composed of a diverse group of Lerner College graduates from different geographic locations, class years, occupations and interests. In addition to providing guidance to the Lerner leadership, the Alumni Board promotes the advancement of the college by engaging other alumni and encouraging their support of Lerner's programs and its students through engagement, service and giving. Alumni who are interested in participating in Lerner College programs or obtaining information about the Alumni Advisory Board are encouraged to email rcoffin@udel.edu.
Alumni Advisory Board Members
Members
Alyson C. Filippone (Board President), 2001, BS, Accounting, Assurance Partner, Assurance Services, Ernst & Young
Pierre Anderson, 2006, MBA, Vice President of Information Technologies, Artesian Water Company, Inc.
Joshua Berkow, 2005, BS, Business Administration, Strategic Project Director, Analytics, OneMain Financial
Alan Brayman, 1973, BS, Business
Will Cobb, 2015, BS Finance & Economics, Manager, Strategy & part of the PwC network
Tucker Dona, 2002, BSBA, Finance, Executive Director – Derivatives Clearing, JP Morgan
Debra A. Eskra, 1996, BSBA Marketing & Int'l. Business, Vice President, Media Solutions Oracle, Principal, CPG Analytics
David J. Etue, 1996, BSBA, Finance, Vice President, Managed Services, Rapid 7
William E. Gamgort, 2004, Honors BS, Marketing, Minor MIS, Attorney – Commercial Lending & Environmental, Young Conway Stargatt & Taylor, LLP
Jenni Fleck Jones, 1995, BSBA Business Administration (Marketing), Marketing Manager & College Recruiter, 
Belfint, Lyons, & Shuman, CPAs
Anthony JP Polselli, 2004, Honors BSBA, Business Admin. & BS, Accounting, Senior Manager, Audit, KPMG LLP
Clay Rowe, 2011, BS, Finance and Economics, Vice President, Business Insights, TD Bank
Joe Staab, 2008, BS, Accounting, Minor, International Business, Senior Manager, Ernst & Young LLP
David Tinsley, 2015, BS Marketing and Management, 2016, MBA, Vice President, Marketing Manager, JPMorgan Chase & Co.
William R. (Rob) Van Etten, 2003, BSBA, Finance and Marketing, President & CEO
Brighton Cromwell, LLC
/p>
Jamin Hudson, 2005, BS, Business Administration, Managing Director, Hudson Management
David Mendez, 2003, BSBA, Vice President, WB Law Coffee
Julie Riblett, 1994, BS, Finance , Senior Product Owner, PNC Bank
---
Lerner College Student Advisory Board
The Lerner College Student Advisory Board is a 12-14 member committee that strives to improve academic quality, professional experience, extracurricular enrichment and student satisfaction.
Lerner College Advisory Board Members
Jessica Gittleman, Chairwoman, senior Hospitality Business Management major with a minor in Entrepreneurship from Warren, NJ
Ryan Beil, senior honors Finance and Management Information Systems double major with a minor in Business Analytics from King of Prussia, PA
Shivani Modi, senior Finance and Financial Planning Major, Economics minor from Dover, DE
Kristine Lim, senior Marketing and Global Enterprise Management double major from Franklinville, NJ
Rafi Turitz-Sweifach, junior honors Economics major with minors in Business Administration, History, and Jewish Studies from Teaneck, NJ
Melanie Ritter, junior Finance and Management Information Systems double major with a minor in Economics from North Potomac, MD
Megan Testa, junior Economics and Financial Planning double major with a minor in Trust Management in the Honors College from Robbinsville, NJ
Matthew Cooper, Sophomore Finance major with a minor in Business Analytics from Chalfont, PA
Gabrielle Frieder, sophomore Marketing major with minors in Advertising and Psychology from Montville, NJ
Daniel Kuria, sophomore Accounting & Finance double major Sayreville, NJ
Rachel Plotzky, sophomore Finance & Financial Planning double major with a minor in Entrepreneurship from Stamford, CT
James Kassiotis, junior Management Information Systems & Operations Management double major with a minor in Business Analytics from Lynnfield, MA