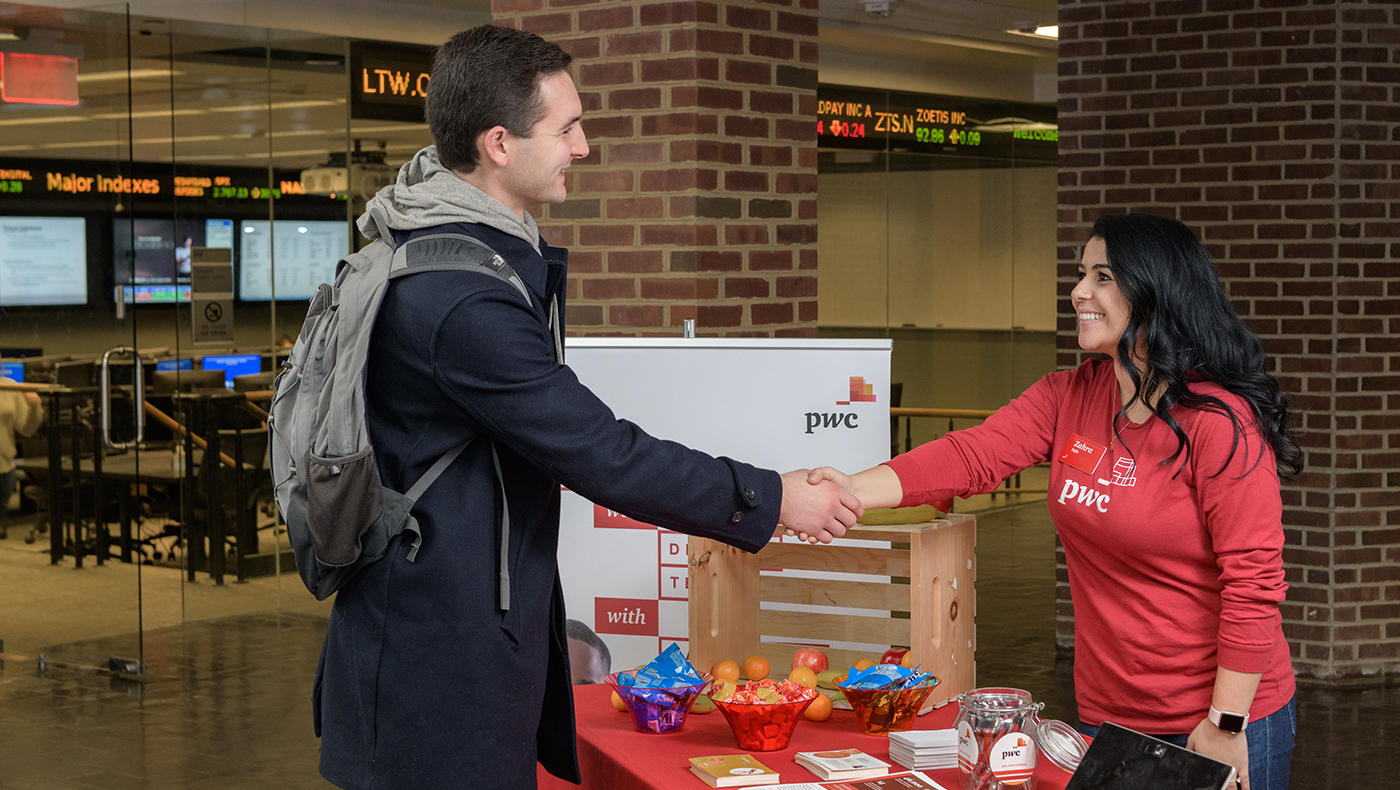 Career Services
We look forward to connecting.
At Lerner Career Services, we connect our clients to one another for life-changing opportunities.
For Lerner students:
For Lerner alumni:
For employers, family and the community:
Connect with Lerner students for mentoring and internships
Recruit Lerner talent at job fairs and online
News
Lerner Grads Earn More

-

Class of 2018 graduates of the University of Delaware's Lerner College are earning above-average starting salaries, beating national starting salary averages by up to 20%.

A Blue Hen's Tips for Landing the Job

-

UD alum Alina Serbina recently secured a position with NBCUniversal after an extensive job search. Serbina shared what she learned and advice for Blue Hens starting their own job search.

My Summer Internship: Justin Silberlust

-

Justin Silberlust, Class of 2020, double majoring in finance and management, spent his summer in Charlotte, North Carolina as an internal audit IT intern at TIAA.
Contact