Student Experience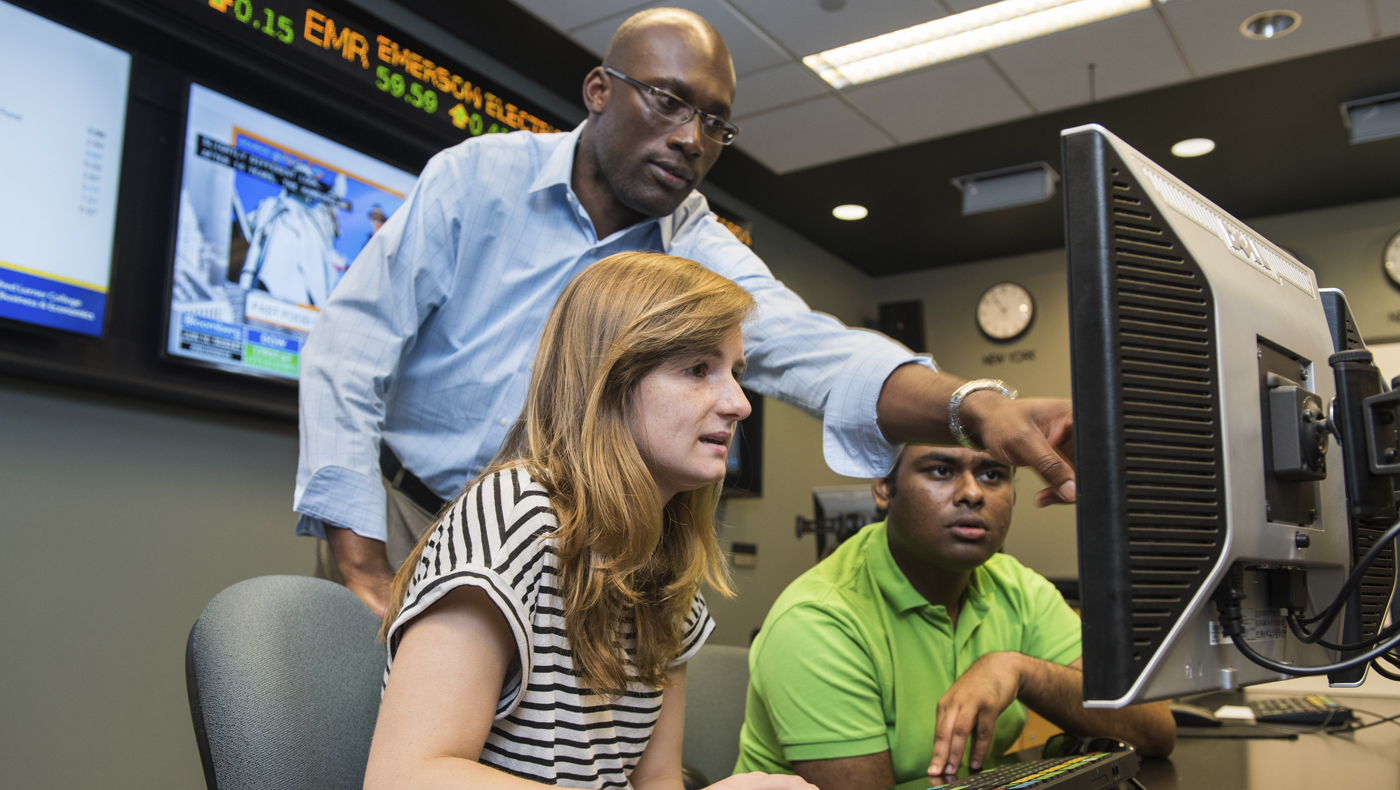 Many business schools acknowledge the importance of developing intellectually, emotionally and professionally — inside and outside the classroom — but few match Lerner for the variety and quality of internship, research, service learning and other experiential learning opportunities.
Business Competitions
Lerner students make a habit of exceeding expectation, from winning the PricewaterhouseCoopers (PwC) Challenge in 2013 to winning the Certified Financial Analyst (CFA) Institute Research Challenge for the Philadelphia region in 2015. Each year, students compete in the Horn Program in Entrepreneurship's Hen Hatch start-up funding competition and the Carol A. Ammon Case Competition.
Conferences & Speakers
As you earn a business degree you also build a network and gain perspective thanks to the conferences, lectures and seminars hosted by Lerner. Speakers include well-known company presidents and frequently-cited scholars.
Career Preparation & Development
The staff and services of the Lerner Career Services Center help you plan your future with internship and mentorship programs for undergraduate and graduate students. Unique opportunities, like the Global Enterprise Technology immersion internship and the Graduate Internship Program, set Lerner apart.
Study Abroad
The University of Delaware study abroad program is ranked amongst the top 20 in the nation. Lerner College students benefit from a global perspective, whether they participate in an undergraduate program, one-week graduate study abroad trips or international internship.
Research
Get to know faculty as mentors and advisors, and work with them in some of the most innovative areas in business. Research centers at Lerner include: Center for Economic Education & Entrepreneurship, Institute for Financial Services Analytics and Hospitality Associates for Research & Training.
Advising
The Lerner Office of Undergraduate Advising and graduate advisors for MBA and M.S. & Ph.D. students help you explore the many opportunities to get the most out of your education and career development opportunities.
Student Organizations
Choose from a number of organizations that will foster professional development and build your network. Organizations include: Hospitality Club, Financial Management Association, Minority Business Student Association, National Association of Black Accountants (NABA), Women in Business, Blue Hen Investment Club, MBA Student Association and others.
Facilities
Whether you're simulating hedge fund strategies or staffing a major hotel conference, Lerner puts you in the center of the action with state-of-the-art facilities.