Marriott Center for Tourism & Hospitality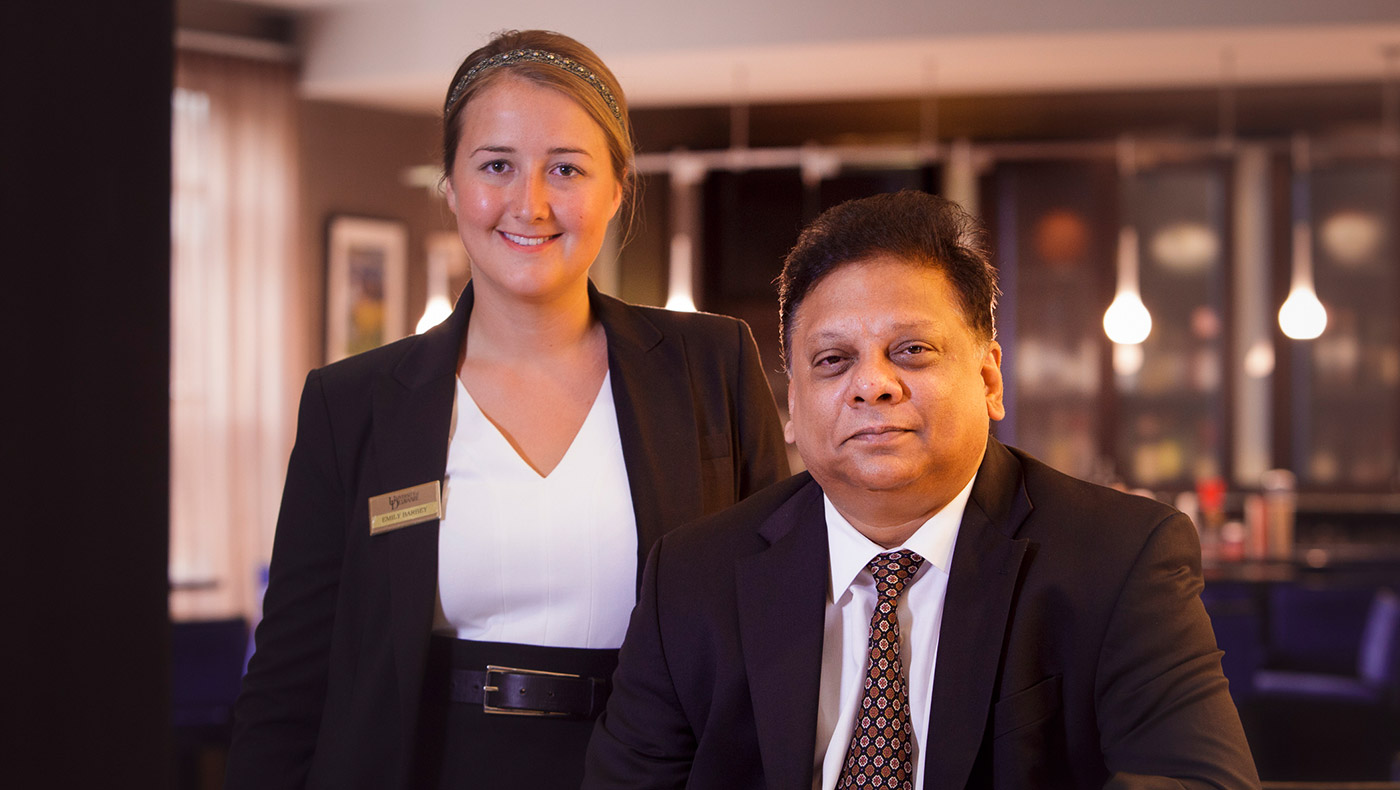 The Courtyard Newark at the University of Delaware is owned by UD and managed by Shaner Hotels. The hotel serves the needs of university guests and business travelers alike. This property is also a learning laboratory for hospitality business management students and home of the Marriott Center for Tourism & Hospitality.
In addition to its status as a fully-operational hotel, it is also home to the Hotel Management Lodging Module Practicum required for students majoring in hotel, restaurant and institutional management (HRIM) in Lerner. In this unique program, students gain first-hand experience of the hotel's daily operations by rotating through different staff positions in the hotel.
Teamwork between the hotel staff and the hospitality students contributes to the hotel's consistently high customer satisfaction ratings. It has also been recognized by Marriott International with the highest service awards for nine consecutive years.
Academic classes are held in the high-tech ALICE (Advanced Learning Interactive Classroom Environment) classroom, recently built and donated by the J. Willard and Alice S. Marriott Foundation.
The classroom is equipped with flat screen monitors around the room, numerous glass writing surfaces and two high-definition video camera systems for teleconferencing, allowing educators to use the classroom as both a traditional lecture classroom and a collaborative student-centered workspace.
For more information or to make reservations, visit the Courtyard Newark at the University of Delaware website.
---
Recent News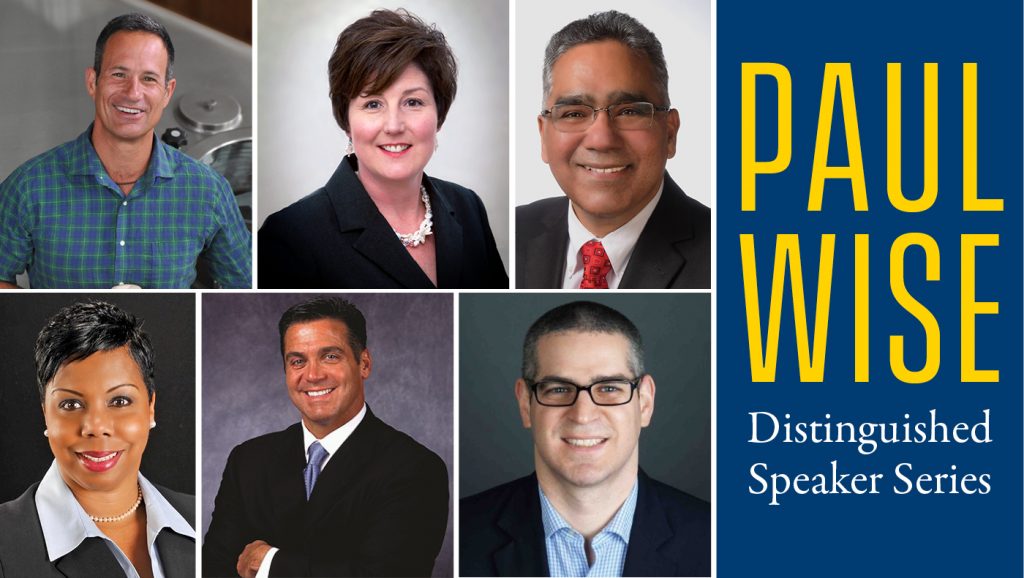 Paul Wise Distinguished Speaker Series brings hospitality industry leaders to UD
-
This semester, the Paul Wise Executive in Residence Speaker Series will invite inspiring and leading professionals in the hospitality industry to the University of Delaware campus. Hosted by UD's Department of Hospitality Business Management, this series will cover the latest business trends changing the future of the hospitality industry. Mark your calendars for these "must-attend" sessions.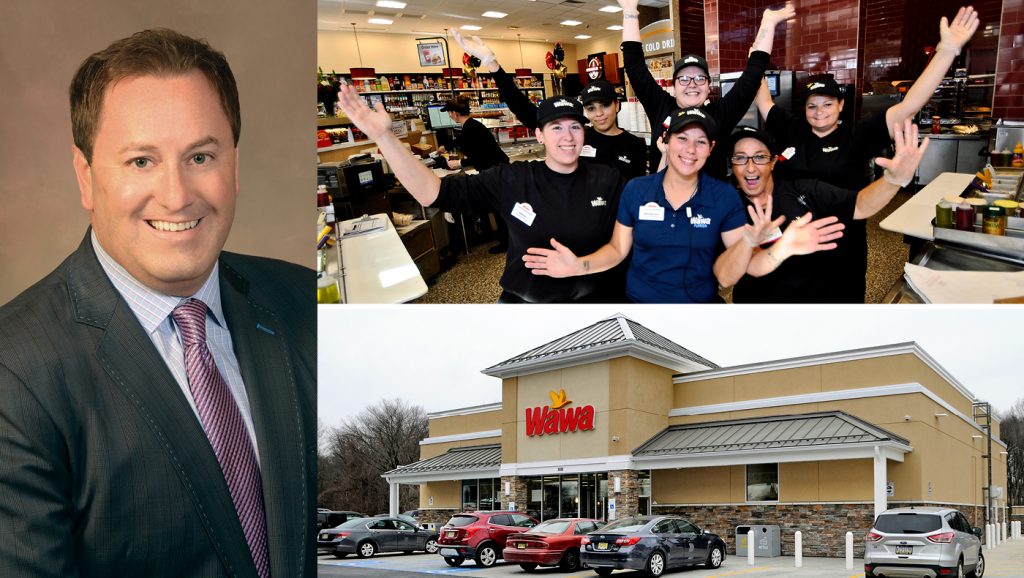 A Q&A with Wawa CEO Chris Gheysens on Delaware, business and more
-
Wawa president and CEO Chris Gheysens will visit the University of Delaware on Sept. 27 as part of the Chaplin Tyler Lecture Series at UD's Alfred Lerner College of Business and Economics. In this Q&A, Gheysens gives a preview of his discussion, offers his advice for students and talks about the special place Delaware holds in his heart as the parent of a UD student.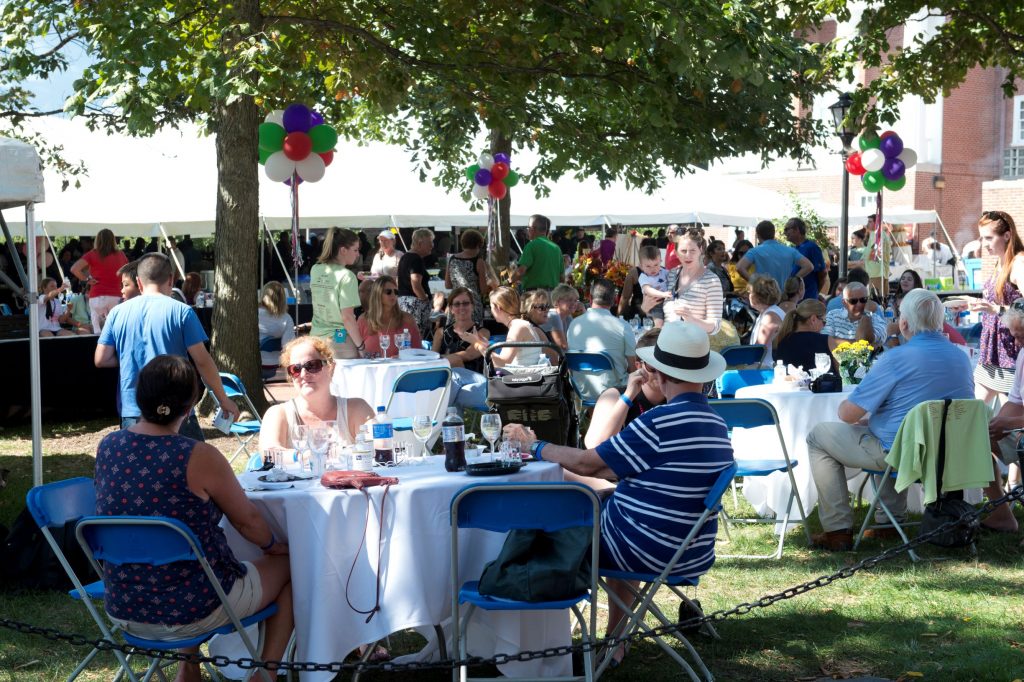 Foodie alert: Taste of Newark festival returns Sept. 30
-
The 15th annual Taste of Newark food festival will be held from noon to 3 p.m., Sunday, Sept. 30 on the lawn of the University of Delaware's Old College in Newark. Taste of Newark guests can enjoy culinary delights from 50 Newark restaurants accompanied by the wares of the area's finest vineyards and breweries. Tickets are on sale now.
---
Lodging Module Stars
Every semester students are chosen to be recognized as a student of the week for their outstanding service as part of the Lodging Module Learning laboratory.
Grant Jacobson
In his first week of the hotel rotation, Grant had two shifts: manager on duty and A.M. Bistro. During both shifts, he was confident, proactive, and helpful to hotel staff.
Austin Wedo
While Austin was on duty, the fire alarm was triggered by smoke created by repair work. Austin remained calm, and after everything returned to normal, he called every guest to make sure they were comfortable.
---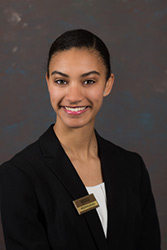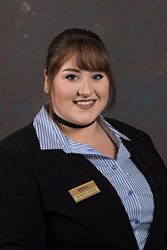 Melissa Jones and Gwyneth Lathrop
Hotel associates described Melissa and Gwyneth as very helpful:  "On probably the busiest shift I've ever had with students, these two shined. I was able to rely on them, almost like they were regular employees."
---
Xipeng (Jason) Chen
Over the course of the semester, Xipeng (otherwise known as Jason) has been the epitome of awesome! The positive comments from our staff have been numerous. Jason earned praise from the hotel staff for being professional, friendly, helpful and eager to learn.
Joseph Ziegler
Joe was "helping [the] Front Desk with keys, check-ins and fielding calls; Helping the Houseman with runs; Shredding documents and helping with guests' luggage when a large group checked in. [He] also lended a hand in the lounge during an impromptu victory party for a local politician."
---
Hailey Coutts
As Murphy's Law said, Hailey stepped in and, "answered phone, checked in guests, made keys, welcomed guests, and checked rooms! She is our Super Hero today! Without her, guests would have had to wait MUCH longer! She was wonderful! Thank you Hailey!"
Alexis Day
A trained Barista, Alexis took over the Starbucks counter on a recent busy morning. Breakfast generated over $1300 in revenue that day (nearly double what we usually bring in). Alexis was cool and calm under pressure, and her help was vital to a successful shift!