Women's Leadership Initiative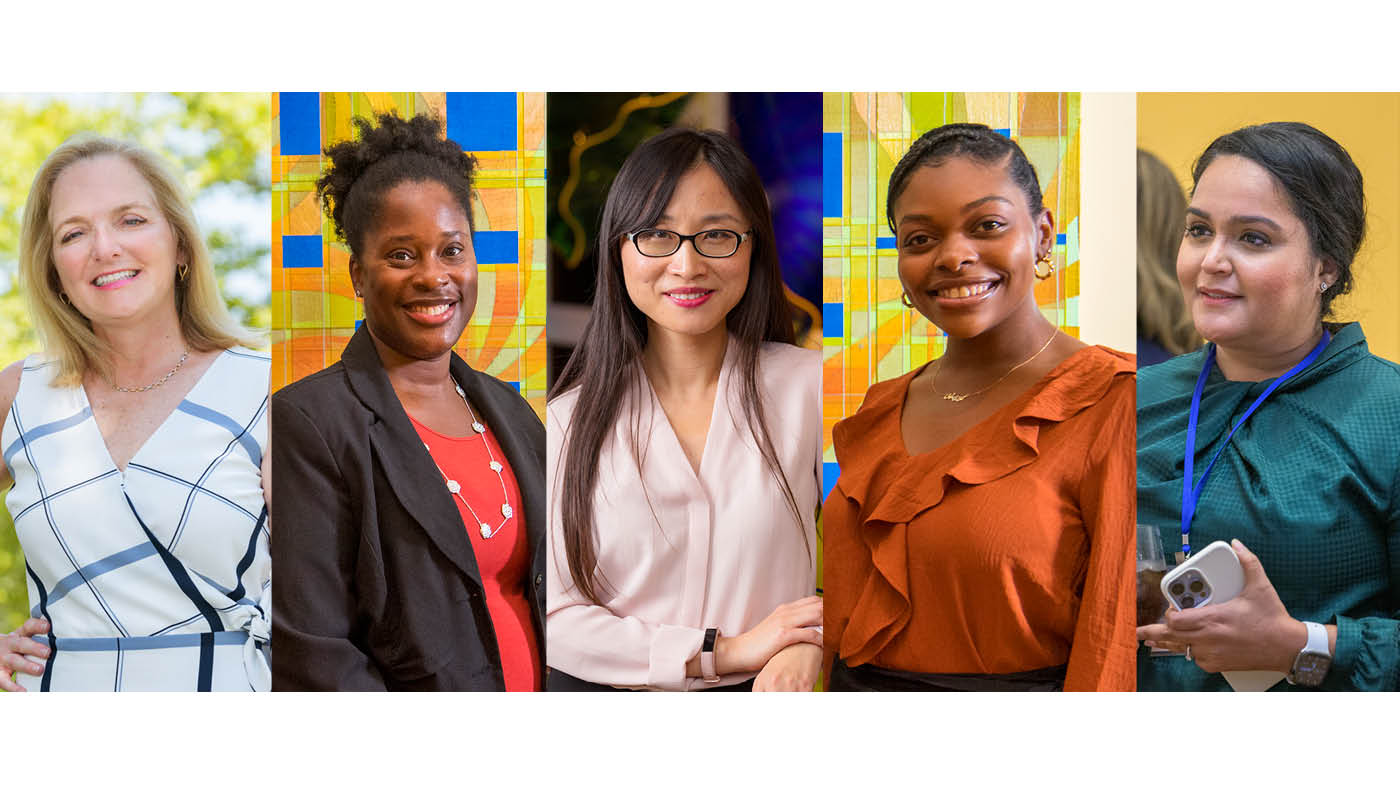 The Women's Leadership Initiative envisions a world where gender equity advances opportunities for all.
Our world benefits from diverse leadership and a myriad of voices seeking to address some of the world's greatest challenges. Yet, around the world we fail to create the conditions to advance women. The Women's Leadership Initiative (WLI) at the University of Delaware (UD) addresses these challenges by building powerful opportunities to advance diversity and inclusion in service of a more just and sustainable world. Our mission is to advance gender equity in leadership. To do so, we provide advocacy, education and research that enable engagement in powerful conversations and build critical skills that can support women and advance equity and inclusion.
Events and Programs
Women's Leadership Initiative programs and educational events bring together students, faculty, alumni and the executive community to address gender and leadership issues in our society. Women are empowered to have more confidence and competence in achieving their goals and men have greater understanding of how and why to support women.
Signature programs: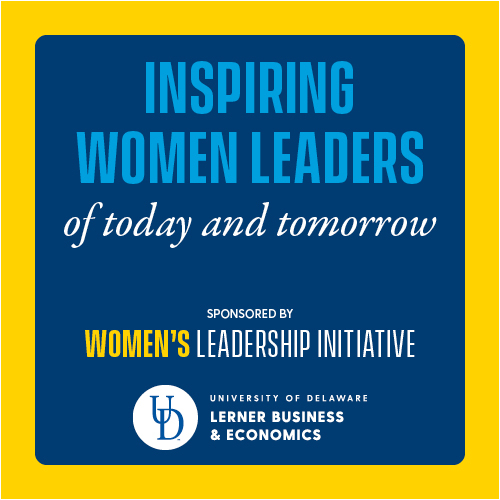 Inspiring Women Leaders of Today and Tomorrow
In the Inspiring Women Leaders of Today and Tomorrow podcast, we talk to incredible women to hear about the challenges and opportunities in their rise through leadership. There's no straight path or one way to success. By spotlighting various career journeys, we hope listeners will build increased confidence and courage to persist, wherever they might currently stand.
Listen on:
Spotify
|
Apple
|
Amazon
News: Women's Leadership Initiative
Advisory Board
Thank you to the Women's Leadership Initiative Advisory Board for providing governance, advice and support for all of our activities.
Advisory Board Members
Emily Barrosse '81
Founder and CEO
Bold Story Press

Kristen Clendaniel Clark '90
Founder & President
Bouquet Garni Consulting, LLC

Richard Corcoran '98
Managing Director / Private Wealth Advisor
Morgan Stanley

Tamara Ganc '94
Sr. Learning Solutions Expert
McKinsey & Co.

Maria Gunther
CEO, Chief Client Services Officer
Trellist, Inc.

Arlene Hogan '76
SVP (retired)
State Farm

Charlie Horn '75
Founder and Chairman
5Lights Group

Terri Kelly '83
CEO (retired)
W.L. Gore & Associates, Inc.

Mary Ellen Payne '78
SVP, Sales & Marketing (retired)
Verizon

Bonita E. Penn
Family Nurse Practitioner
St. Francis Hospital

Jennifer Rowland '90
Chief Financial Officer/Chief Audit Executive, CPA, CMA
Girls With Impact

Susan Sears '78
Global VP, Diversity & Inclusion (retired)
Kimberly-Clark Corp.

Michael Sicuranza '95
President
Affinity Wealth Management, LLC

Amy Stengel '96
Head of Learning and Development
Best Egg

Nicole Jeter West '99
Head of Marketing and Brand Engagement
LA28

---
Contact
For more information about the initiative or any of its programs, contact: