Leadership in Times of Crisis Webinar Series
Trying times call for strong leadership that can offer hope, build community and see new possibilities.
This kind of leadership need not only come from the top of our institutions. We all have the need to address our discomfort and fear as well as the opportunity to step in and offer solutions at this moment of crisis.
The Leadership In Times of Crisis webinar series taps into expertise around the world, helping us empower ourselves to step up at this moment of crisis to offer sustainable solutions to some of the world's greatest problems.
Sponsored by the Women's Leadership Initiatives at UD
---
Webinars
Whether you are a student about to enter the workforce, the leader of a small team at work, or an executive at the top of the organization, we hope this series will advance connections and provide you with tools for making a difference personally, locally or globally.
Join any of the upcoming webinars live, or watch recordings of past seminars.
Necessity is the Mother of Invention: Innovation and Creativity in Times of Crisis
May 29, Friday 9-10 a.m. EDT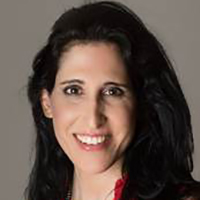 Ella Miron-Spektor, Ph.D., Associate Professor of Organisational Behavior at INSEAD
Ella Miron-Spektor, Ph.D., focuses her research on factors and conditions that promote creativity, learning, and entrepreneurial success. Prof. Miron-Spektor publishes her work in leading journals (Academy of Management Journal, Organization Science, Journal of Applied Psychology, etc.), serves on editorial review boards and edits special issues. She studies various companies to discover how employees can improve their creativity and how managers and entrepreneurs can form effective teams that generate and implement breakthrough ideas. In addition to teaching at the MBA program at INSEAD, she teaches leaders how to develop and manage innovation teams and how to cope with every day tensions.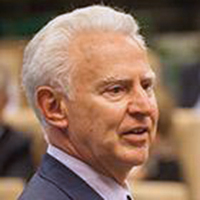 Michael Tushman, Ph.D., Baker Foundation Professor, Paul R. Lawrence, Class of 1942 Professor Emeritus, and Charles Thornton Faculty Chair of the Advanced Management Program, Harvard Business School
Dr. Tushman's research focuses on the relations among technological change, senior executive teams and organizational evolution. His research, with a range of doctoral students and colleagues, has explored senior teams, strategic innovation and punctuated organizational change; senior teams and paradox; open innovation; and the relations between organizational identity and strategic contradiction. He is faculty chair of HBS' Advanced Management Program and teaches online courses for executives in the Harvard Business Analytics Program and Leading Innovation and Change at the Harvard Graduate School of Education.
Sticking with it: Cultivating Resilience in Times of Crisis
June 12, Friday 9-10 a.m. EDT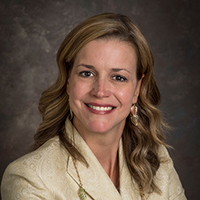 Mandi Bullough, Ph.D., Associate Professor, University of Delaware Lerner College of Business and Economics
Dr. Bullough's research spans entrepreneurship, leadership, organizational behavior, cross-cultural management, and international development. Dr. Bullough publishes in premier journals (Journal of Management, Academy of Management Perspectives, Entrepreneurship Theory and Practice, Leadership Quarterly, etc.), serves on the editorial review board for Entrepreneurship Theory & Practice, and has presented at numerous international business and management conferences. Dr. Bullough received her Doctor of Philosophy degree from Florida International University in Management & International Business. Prior to receiving her graduate degrees, Dr. Bullough worked in marketing and advertising and engaged in extensive international travel in both developed and developing countries around the world.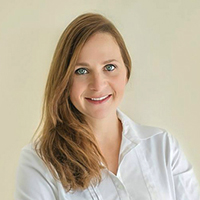 Brianna Caza, Ph.D., Associate Professor of Management, University of North Carolina at Greensboro Bryan School of Business and Economics
Brianna Barker Caza received her Ph.D. in Organizational Psychology from the University of Michigan. Her research program focuses on understanding the resources and processes that produce resilience in turbulent and dynamic work contexts.Through her research, she seeks to identify ways individuals, dyads, and organizations can create work environments that allow professionals to thrive amidst unexpected events and environmental changes. She has a particular interest in identity and interpersonal dynamics related to the gig economy, multiple role holding, and marginalized work populations.
---
Past Webinars
Watch recordings of any of our past webinars.
Engaging AND! A Both/And Mindset in Times of Crisis
April 3, Friday 9-10 a.m. EDT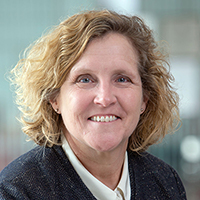 Marianne Lewis, Ph.D., Dean and Professor of Management, University of Cincinnati Lindner School of Business
Marianne W. Lewis, Ph.D., is dean of the University of Cincinnati's Linder School of Business and an international expert on organizational paradoxes. She applies her research exploring tensions and competing demands surrounding leadership and innovation in such diverse contexts as strategy, product development, organizational change, governance and technology implementation.
Wendy Smith, Ph.D., Professor of Management, University of Delaware Lerner College of Business and Economics
Wendy Smith, Ph.D., is the academic director of UD's Women's Leadership Initiative. She focuses her research on strategic paradoxes – how leaders and senior teams effectively respond to contradictory agendas. In addition to teaching at Lerner, she also teaches leaders and leadership teams how to manage interpersonal dynamics, organizational change, managing in times of crisis, and managing strategic paradoxes.
Staying Grounded in the Chaos: Centering Yourself in Times of Crisis
April 17, Friday 9-10 a.m. EDT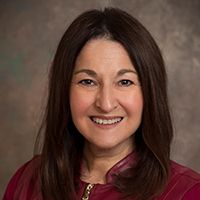 Sarah Baker Andrus, Assistant Director, University of Delaware Lerner College of Business and Economics Career Services
Sarah Baker Andrus has spent most of her career immersed in career issues, leading corporate recruitment and talent management efforts for more than twenty years. In 2015, she founded Avarah Careers, a coaching and consulting company dedicated to helping people find a great career fit, and helping organizations build great teams. In addition to her current role working with graduate students and alumni at Lerner, Sarah teaches Executive Presence and Problem Solving.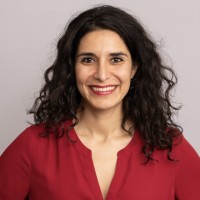 Golbie Kamarei, People/Culture Advisor; former Chief People Officer, Culture Amp; BlackRock alum
Golbie Kamarei was most recently Chief People Officer to HR tech company, Culture Amp. Prior to Culture Amp, Golbie held various investment and organizational development roles at global investment manager BlackRock, where she also served as a Vice Chair for BlackRock's Women's Initiative and People and Culture Committee. She founded the BlackRock Meditation Program in 2013 which offered training in self awareness and self management to nearly 1500 employees in 17 countries. Golbie earned her B.A. in Psychology from Stanford University and her M.S. in Business Management from the Stanford Graduate School of Business.
You are Both RIGHT: Managing Conflict in Times of Crisis
May 1, Friday 9-10 a.m. EDT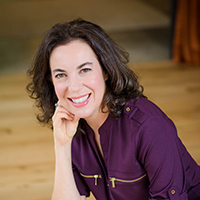 Jen Goldman-Wetzler, Ph.D., Founder and CEO of Alignment Strategies Group, Author of Optimal Outcomes
Dr. Jennifer Goldman-Wetzler is founder and CEO of Alignment Strategies Group, the New York-based consulting firm that advises CEOs and their executive teams on how to optimize organizational health and growth. She is the author of OPTIMAL OUTCOMES: Free Yourself from Conflict at Work, at Home, and in Life. Jennifer is a keynote speaker at Fortune 500 companies, public institutions and innovative, fast-growing startups, where she inspires audiences of all kinds. A former counterterrorism research fellow with the U.S. Department of Homeland Security, she is a graduate of Tufts University and holds a Ph.D. in Social-Organizational Psychology from Columbia University, where she also teaches.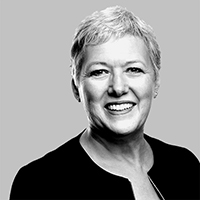 Wanda Wallace, Ph.D., Managing Partner of Leadership Forum LLC
Wanda Wallace, Ph.D., managing partner of Leadership Forum, LLC, coaches, facilitates and speaks on improving leadership by improving the quality of conversations.She specializes in helping women and men get to the top, stick and thrive. Her latest emphasis is on helping managers break out of being the expert and build truly inclusive cultures. She hosts a weekly radio show: Out of the Comfort Zone. Follow her on LinkedIn and Twitter @AskWanda. Her latest book is You Can't Know It All: Leading in the Age of Deep Expertise.
It Matters What you Say: Communicating with Impact in Times of Crisis
May 15, Friday 9-10 a.m. EDT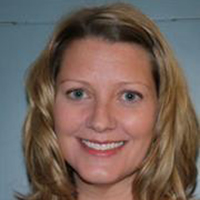 Dannagal Goldthwaite Young, Ph.D., Associate Professor, University of Delaware Departments of Communication and Political Science & International Relations
Dr. Young received her Ph.D. from the University of Pennsylvania's Annenberg School for Communication. Dannagal studies the content, audience, and effects of political humor. She has authored over forty academic articles and book chapters exploring themes related to political entertainment, media psychology, public opinion, and misinformation. Her latest book, Irony and Outrage, examines satire and outrage as the logical extensions of the respective psychological profiles of liberals and conservatives. Young is a Research Fellow with the University of Delaware's Center for Political Communication and was awarded the University of Delaware's Excellence in Teaching Award in 2014. She is a Distinguished Fellow of the University of Pennsylvania's Annenberg Public Policy Center and an Affiliated Researcher with the University of Arizona's National Institute for Civil Discourse (NICD). Young is also a co-editor on the 2019 NICD volume: "A Crisis of Civility: Political Discourse and its Discontents."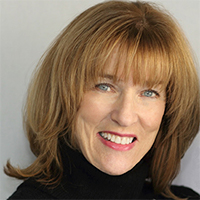 Barbara Roche, M.S., Executive Coach
After many years as a consultant helping organizations advance their employee engagement efforts, Barbara launched her own company in 2005 to combine her three favorite jobs: workplace learning, organizational development, and coaching. She has completed successful engagements in healthcare, financial services, hospitality, advertising and cybersecurity. She is best known for blending her theatrical experience, Irish Catholic humor, and hard-won leadership skills to help professionals become more effective communicators. Barbara helps career professionals stop running in place. Barbara is a certified facilitator with the NeuroLeadership Institute. She is the author of Commit to Confidence: 30 Strategies to Help Women Step Up and Stand Out.