Women's Leadership Online Certificate Program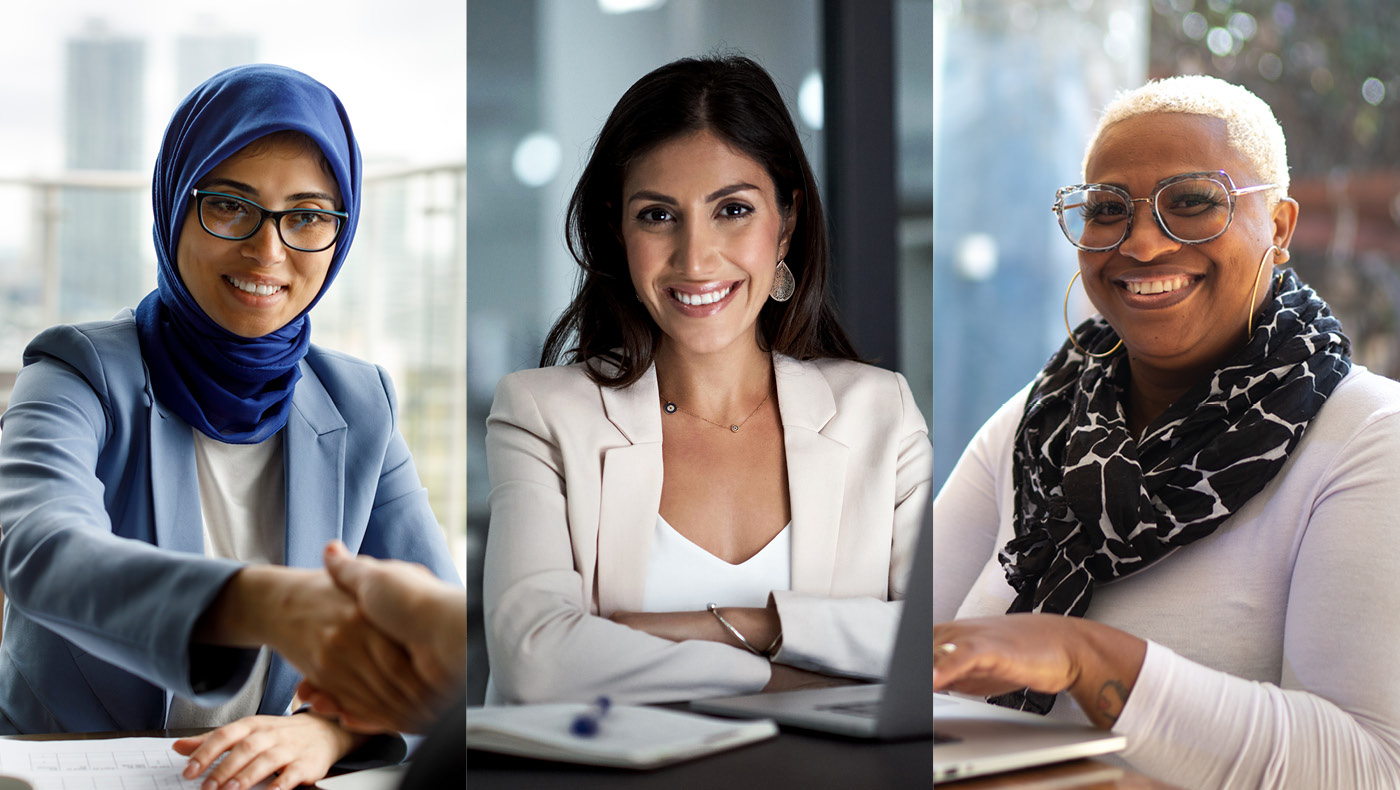 Prepare for new leadership opportunities with this dynamic online program that provides focused resources, mentorship and support.
Are you ready for the next step in your leadership journey? Organizations benefit from gender diversity in leadership, but many people continue to face a variety of challenges on their path to executive roles and responsibilities. This timely, interactive program provides resources, mentorship and a dynamic forum where participants can develop clarity, competence and community to support their leadership goals.
Expert facilitators lead small, focused cohorts through the program to enable deeper learning and to build strong professional networks through small group settings. Key topics include leadership vision, executive communication skills, emotional intelligence and building organizational culture for diversity and inclusion.
Our Fall 2023 program is sold out. Please email
womensleadership@udel.edu
to be added to the waitlist for our Spring 2024 program.
Course Format & Schedule
The next program offering takes place September 22 – November 17, 2023 and features a combination of biweekly, live online sessions and self-paced learning modules:
One 1-hour live online kickoff session (Friday, September 22, 9-10 a.m. ET)
Four 2-hour live online sessions (Fridays, October 6 & 20 and November 3 & 17, 9-11 a.m. ET)
Four 3-hour, self-paced modules
Cost
The open enrollment registration fee is $1,495 per person, or $1,200 nonprofit/government rate. Organizations can enroll dedicated cohorts of up to 10 participants for a group rate of $10,000. Economic Incentive Scholarships available to qualified individuals.
Who Should Attend
The Women's Leadership Online Certificate Program is designed for professionals who are looking to advance their careers. They typically:
Have at least 5 years of workplace experience
Are currently serving in leadership roles, including possibly managing people
Seek more significant leadership roles in their company and/or have a goal of moving into new entrepreneurial roles
Seek to build skills and networks to advance their professional influence
What You Will Gain
Increased clarity in pursuing leadership opportunities
Tools and frameworks to be more powerful and influential
Enhanced skills that allow you to more powerfully contribute to your organization
Networking opportunities in a community of diverse colleagues to support your continued growth
Curriculum
Clarifying Your Leadership Vision – Defining leadership, finding your 'why' and telling your story
Communicating with Power – Conveying an executive presence, asserting confidence, navigating difficult conversations, speaking in public and networking
Leading with Emotional Intelligence – Advancing your self-confidence, self-management, social awareness, social engagement and shared points of view
Enabling Diversity and Inclusion – Building organizational culture for diversity and inclusion, understanding implicit biases and developing allies and mentors
Organizational Benefits
Focused, expert content in a cost-effective format to advance diverse leadership
A pathway to increased diversity in leadership resulting in more long-term sustainable organizations
Opportunity to continue investment in and commitment to diversity and inclusion efforts, even in a difficult market
Teaching Faculty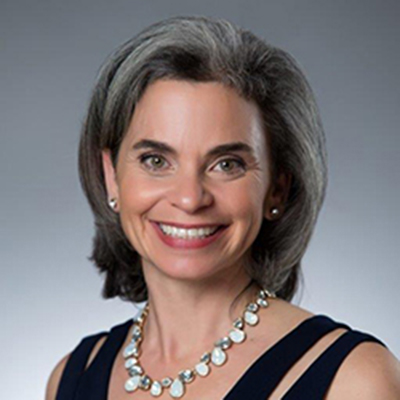 Wendy Smith, Ph.D.
Lead Faculty; Professor of Management, Co-founder – Women's Leadership Initiative, Lerner College
Wendy believes that leadership success comes from living in the AND. She works to help leaders be compassionate and competent, assertive and engaging, committed to family and committed to work. Her work has been featured in Harvard Business Review and in prominent academic journals. Her book Embracing AND: How to Tap the Power of Paradox for Growth will be published by Harvard Business Review Press in 2021. She earned her Ph.D. at Harvard Business School.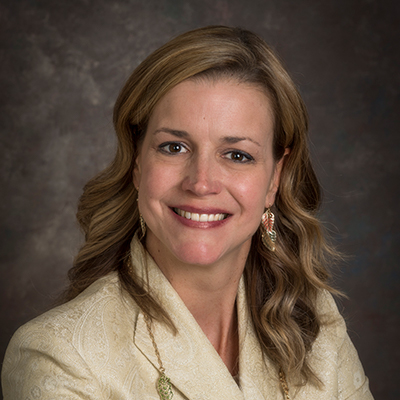 Amanda Bullough, Ph.D.
Associate Professor of Management, Co-founder – Women's Leadership Initiative, Lerner College
Mandi's research and teaching span organizational behavior and leadership, cross-cultural and international management, and entrepreneurship, all with a strong focus on women. She publishes in top journals and serves on the editorial review board for Entrepreneurship Theory & Practice. With experience in approximately 40 countries, she presents at numerous academic conferences, conducts research around the world, and consults for high-profile global businesses and organizations.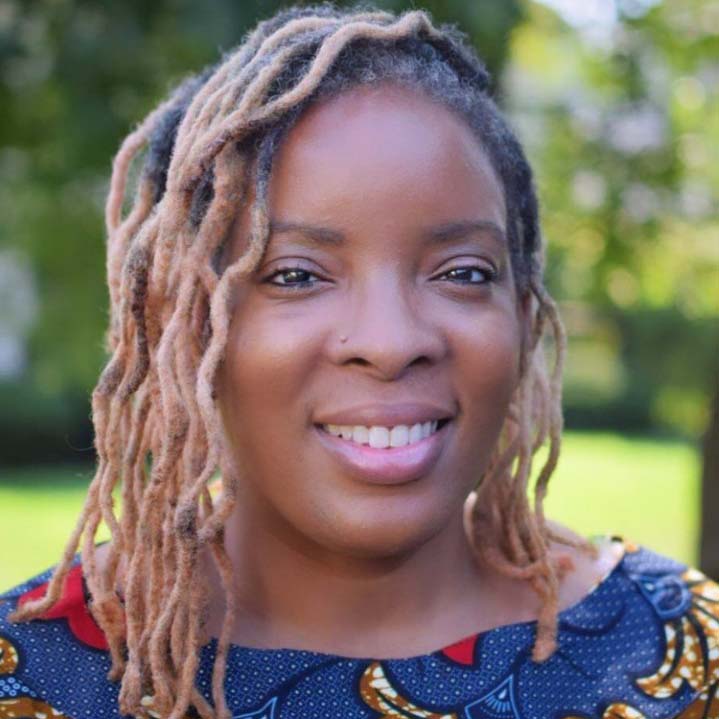 Tarani Merriweather, Ph.D.
Senior Researcher, Pink Cornrows; Lead Research Scholar at Krannert School of Management at Purdue University
As the senior researcher for Pink Cornrows, a women of color-led social equity impact firm, Tarani's research and teaching applies an intersectional lens to the study of gender and leadership. In addition to her role at Pink Cornrows, Tarani is a lead research scholar in management and organization sciences at the Krannert School of Management at Purdue University and co-chair for their Dismantling Bias Conference. Having lived in Paris for the better part of the last decade, she has a range of international experience facilitating conversations around racial justice and equity. She earned her Ph.D. in social-organizational psychology from Teachers College, Columbia University.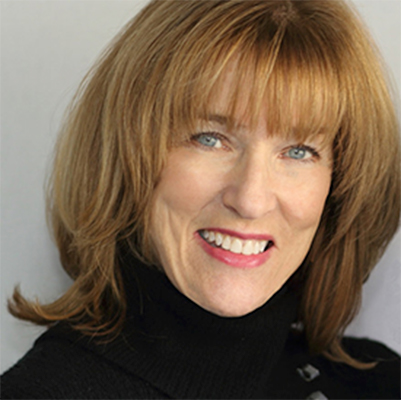 Barbara Roche, M.S.
Managing Partner, Barbara Roche & Associates
After many years as a consultant helping organizations advance their employee engagement efforts, Barbara launched her own company in 2005 to combine her three favorite jobs: workplace learning, organizational development, and coaching. She is a certified facilitator with the NeuroLeadership Institute, and author of Commit to Confidence: 30 Strategies to Help Women Step Up and Stand Out.
Lead Facilitator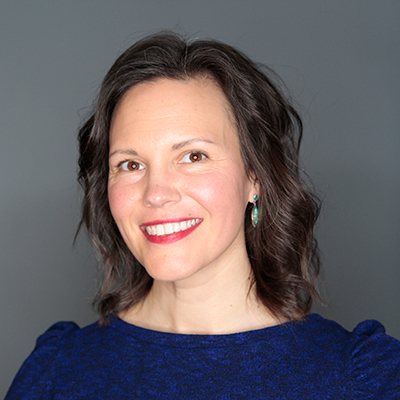 Shelly Clay-Robison, Ph.D.
Assistant Professor of Negotiations and Conflict Management, University of Baltimore
As lead facilitator, Shelly is influenced by her research and teaching in conflict management, peace-building and global affairs. She is a feminist ethnographer, working in both Indonesia and the US to uncover patterns of social change during conflict and to center the stories and experiences of women. She also leads workshops and consults as a conflict resolution coach in both corporate and educational settings.
Facilitators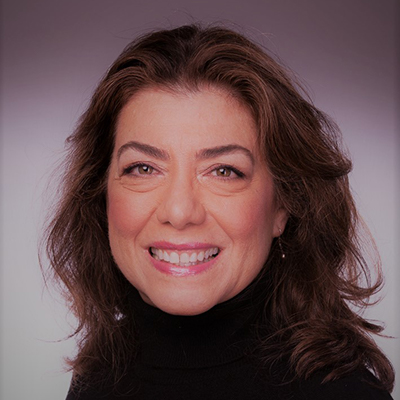 Jane Abitanta, MBA, M.A.
Founder & CEO, Perceval Associates, Inc.
Jane Abitanta is a leadership and communications coach who brings over 25 years' experience working with financial services executives and their portfolio companies. In 1996, she founded Perceval Associates, a consultancy focused on helping asset managers deliver more compelling messages to their investors and shareholders.
Jane is a director of Invest in Girls, a former director of 100 Women in Finance, served as Charter Faculty for the Institute for Private Investors, a member of the Investment Committee of Women's World Banking, and director of the Association for Investment Management Sales Executives. She is a former director of Green Cay Asset Management and of Shaking the Tree, a nonprofit organization.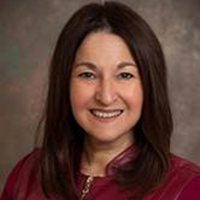 Sarah Baker Andrus
Assistant Director of Lerner Career Services, University of Delaware
Sarah Baker Andrus is assistant director of Lerner Career Services. She began her career in academia, then transferred those skills to the corporate world, serving as director of campus recruiting and then director of external relations and academic programs for Vector Marketing Corporation. Sarah also worked as director of marketing for Dove Chocolate Discoveries. Prior to joining the University of Delaware, Sarah started Avarah Careers, a consulting and coaching company dedicated to helping people find a great career fit and helping businesses build great teams. In addition to her current role focusing on the MBA program, Sarah teaches two undergraduate courses: Introduction to Business and Executive Presence and Problem Solving.
Elaine Bittner, MBA
Founder, President and CEO, EB Strategy Partners
Elaine Bittner is a leading business strategist and executive coach who brings over 30 years of experience taking on companies' toughest operational and strategic challenges. Her work has helped organizations produce outstanding results in leadership, culture, strategy development, business optimization, strategic planning and human capital strategy. Elaine has served in business executive roles including chief strategy officer, president and chief operating officer. Elaine is nationally and internationally recognized as a top executive with numerous awards, including "Top 50 Most Powerful Women in Oil and Gas," "Female Executive of the Year," "Top Women in Business," "American Business Stevie Awards Top Women in Business Award" and the "Passion and Leadership Award."
Monica Eboda, MBA, CSP
President and CEO, ImagineX International LLC and Owner, PrideStaff Wilmington, DE
Monica Eboda is an international executive coach and leadership consultant who brings over 25 years of business leadership experience. Her focus is helping executives, women in business and emerging leaders unlock their potential, discover their true passion and ascend to extraordinary levels of performance. In 2011, she was named a Woman of Influence by the National Association of Women's Business Owners (NAWBO). In 2019, Monica was named a "Talent Person of the Year" finalist by Delaware Business Times (DBT) in partnership with Delaware Society for Human Resource Management (SHRM). Monica has numerous certifications and training including Coach Master ToolKit (CMT-WBECS 15 months), GAP International: Executive Challenge Course, and Executive Mastery.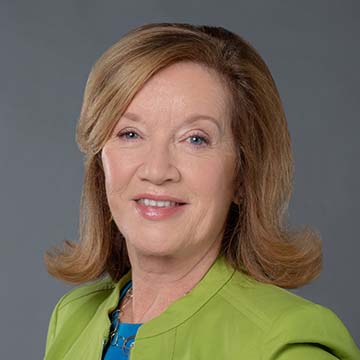 Lynn Evans
Director, Women's Leadership Initiative, Lerner College
Lynn Evans brings over 35 years of experience working for top-tier global financial organizations to the Women's Leadership Initiative team. Her expertise includes business strategy, client experience, talent management and institutional sales. Prior to joining the University of Delaware, Lynn was managing director for J.P. Morgan Asset Management. Prior to joining J.P. Morgan, she spent 20 years with BlackRock as a managing director in portfolio management and sales senior roles. Lynn is an active mentor and volunteer and was recognized as one of Delaware Today's Women in Business in 2021.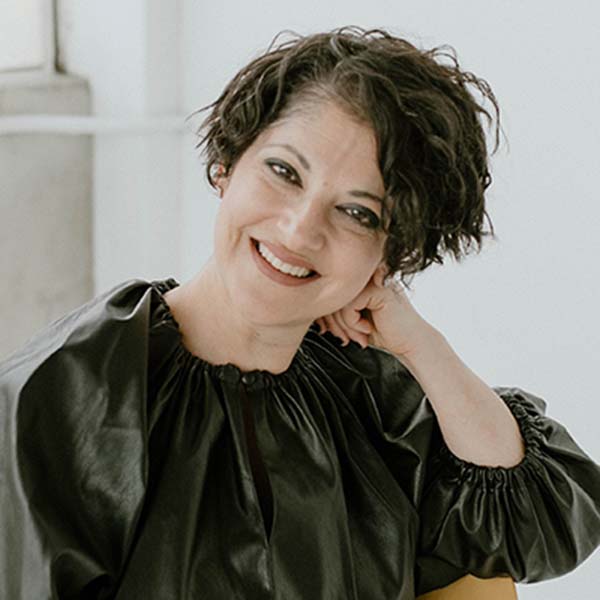 Zovig Garboushian, CPC, ACC, ELI-MP, Certified Change Expert
Founder, Boldness Ablaze Coaching
Zovig spent 15 years in media heading up marketing for national magazines in New York City. In 2015, she made a pivot into career development and training out of her commitment to bringing awareness and visibility to professional and personal development. In 2019 Zovig founded Boldness Ablaze Coaching, career and leadership coaching for high-performing women who are leaders in their lives and want more out of their work. She uses a combined 20+ years of multi-disciplinary training and experience to help her clients flip the script, use their voice and choose their choice. Zovig is a certified professional coach (iPEC, ICF), a Prosci certified change expert, trainer, speaker and workshop leader.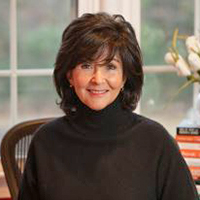 Alison Greenhouse
Executive Business Coach, Founder & CEO Turn Right Strategies, LLC; Vice President, Board Strategy, Women in the Boardroom, LLC
Alison Greenhouse is an international executive business coach who is recognized for the advancement and sustainability of innovative leadership development solutions. As a certified executive business coach, Alison has earned the trusted advisor's title by providing the c-suite, senior executives and emerging leaders a safe environment to explore and address formidable challenges and transitions they face in business. Ms. Greenhouse serves as the CEO & founder of Turn Right Strategies, a business consulting firm helping organizations' leadership navigate the execution of an inclusive talent strategy that develops elite leaders to drive successful business growth. Additionally, she is vice president, board strategy, partnering with Women in the Boardroom, preparing women leaders to obtain a corporate board seat and successfully perform board service.
Jo Ilfeld, Ph.D.
Executive Leadership Consultant
Jo Ilfeld is an executive leadership consultant who works with c-suite leaders, executives and high potential managers to create more impact and influence in their organizations. She works with individuals, teams and organizations on 4 core areas of leadership development: leading with clarity of vision, mastering the art of results, developing influence and deepening your executive presence. Jo's clients have come from leading Bay Area companies as well as many small- to medium-sized organizations. Jo is also a professor in the executive MBA program at Sonoma State. Prior to founding Incite To Leadership, Jo grew her first company into a million dollar business. She is a graduate of Yale College and holds a Ph.D. in business from UC Berkeley.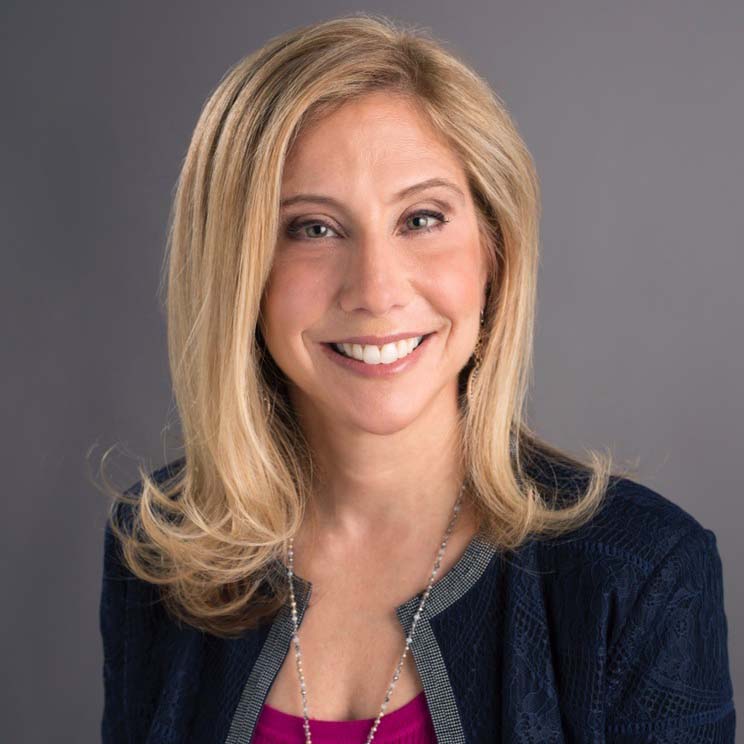 Julie Ketover, JD, PCC
Founder, Julie Ketover Coaching LLC
Julie is an executive, leadership and life coach, as well as a trainer, writer and speaker, with nearly two decades of experience in the legal industry. She coaches C-suite and other senior law firm executives, in-house counsel and General Counsels of public and private companies and senior leaders in other industry sectors, including media, technology, financial services and healthcare. Julie brings to bear keen understanding, relatability, and humor that facilitate trust and effective collaboration. In her practice, Julie works with high performing, goal-oriented professionals in demanding environments. Her clients learn to challenge and trust themselves, to up-level their leadership, to more effectively manage their teams and to achieve their goals with purpose and commitment. She completed coach and leadership training at Accomplishment Coaching and studied at NYU School of Law and Yale as an undergraduate.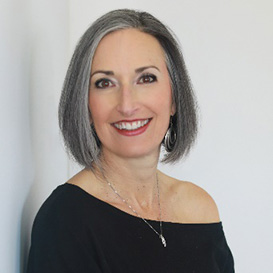 Melissa Kellogg Lueck, MBA
Founder and CEO, Avanti Business Academy for Women
Melissa is a marketing and business coach for women as well as the founder and CEO of Avanti Business Academy for Women. She has been an entrepreneur for over 20 years after working in the technology and media industries. Since 2005 her business has helped hundreds of entrepreneurs and small business owners build and grow successful businesses that use great marketing strategy, communication and a courageous, confident mindset. Melissa is also the creator of a top 20 podcast for women in business & leadership. She holds a bachelor's degree in history and political science from Vanguard University and an MBA in marketing from Hofstra University in New York.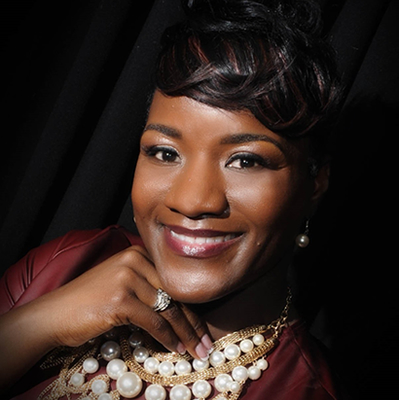 Daphne M. McRae, CSM, MBA
Founder and CEO, SheThrives LLC
Daphne is the head of US technology solutions for TD Bank. Prior to this role, she was the inaugural DEI director for the National Board of Medical Directors (NBME), where she played a key role in developing the strategic plan around advancing DEI at NBME and the surrounding communities. Alongside an extensive career as a senior leader in information technology, most recently as the vice president of IT portfolio management at JPMorgan Chase, Daphne brings with her a wealth of expertise and experience to advance underrepresented and marginalized populations. Daphne is also CEO and founder of SheThrives LLC, where she is an empowerment coach and motivational speaker.

Henna Pryor, PCC, MSA
Founder, Pryority Group
Henna brings a unique combination of expertise and experience to help businesses and leaders achieve next-level results. After a 14-year recruitment career working with top performers, growing managers and C-suite leaders, Henna founded Pryority Group to provide keynote speaking, executive coaching and professional development services with an empathetic but no-nonsense approach for companies ranging from fast-growing startups to Fortune 500. She completed her coaching certification in Leadership Coaching for Organizational Performance from American University and is a Professional Certified Coach (PCC). In addition to her work with UD's WLI, she is an Executive Coach with Chief and the Women's Business Enterprise Center East.
Brenda Soto, MBA, SHRM-CP
International Human Resource & Career Development Consultant, Brenda Soto Associates, LLC
Brenda is a dynamic bilingual human resources consultant and principal of Brenda Soto Associates, LLC, a human resources consulting firm specializing in Spanish & English talent development solutions. She is the founder of "From Job 2 Joy," a faith-based career coaching group that supports the community in their work-life journey. During her career, she has participated in the development and implementation of restructuring projects for Fortune 500 in Latin America, North America, Puerto Rico and Denmark. Brenda is an adjunct instructor in the College of Business for Wilmington University's graduate programs. She is a certified professional in human resources (PHR & SHRM-CP), Lean Six Sigma Green Belt and certified career direct consultant.
Refund Policy
A refund, less $150 processing fee, will be given to anyone who withdraws from the program if written notice is received by the Women's Leadership Initiative five full business days prior to the program start date. In lieu of a refund full credit may be applied to the next scheduled cohort. The University of Delaware is not responsible for costs incurred as a result of program cancellation or schedule changes.
Contact
For more information, please contact:
Dafina Blacksher Diabate
Program director – Women's Leadership Initiative
womensleadership@udel.edu