WLI Corporate Sponsorship
Thank you to our sponsors. Your support for the Women's Leadership Initiative helps prepare and inspire women to pursue leadership opportunities and organizations to advance gender equity.
Leadership In Times of Crisis Webinar Series Sponsors
WLI thanks its sponsors of the Leadership in Times of Crisis webinar series.
YouDee Partner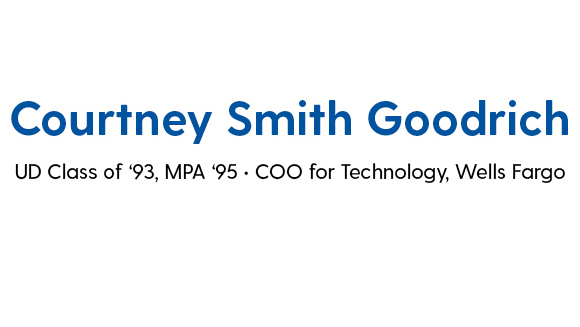 RISE UP: UD's Leadership Forum for Women Sponsors
The following companies have supported WLI by sending women to the 3-day RISE UP Leadership Forum, which offers training, support and opportunity for their female leaders.
AAA Club Alliance
Adesis, Inc.
Aglient Technologies
American Board of Internal Medicine
Bank of America
Barclaycard US
Beebe Healthcare
Behunin & Associates, P.C.
ChristianaCare
City of Newark, DE
Connolly Gallagher LLP
CSC
Department of Veteran Affairs
DuPont
Fresh Start
Fulton Bank, NA
Global Business School Network
JP Morgan Chase
Live Ink
Richards, Layton & Finger, P.A.
Sallie Mae
Social Security Administration
State of Delaware, Department of Safety and Homeland Security
Terumo Medical Corporation
Toyota Financial Services
Trellist, Inc.
University of Delaware
US Coast Guard, Bureau of Ocean Energy Management
W.L. Gore and Associates
WAWA
Wilmington Trust, M&T Bank