Vita Nova Restaurant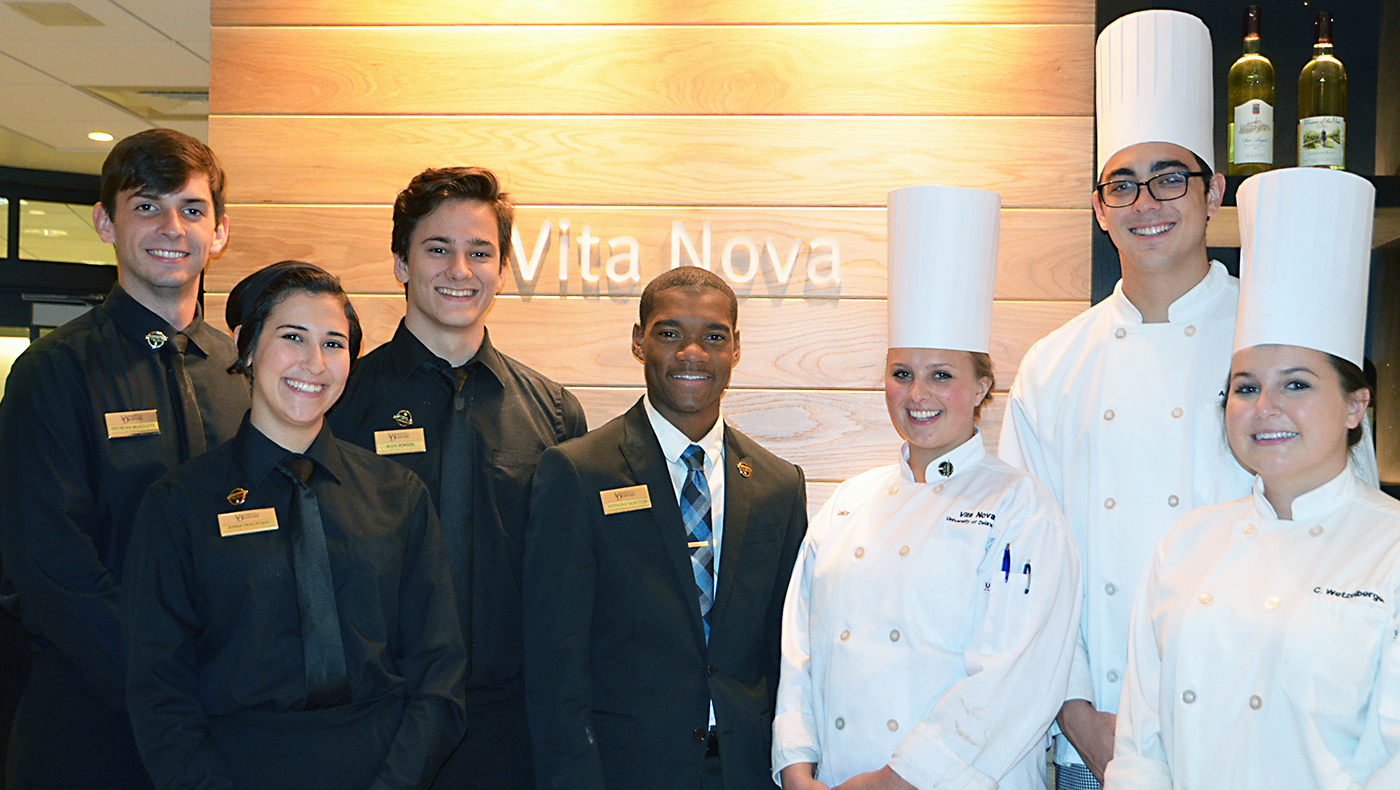 Out of an abundance of caution due to the continuing COVID-19 pandemic, Vita Nova will be closed for the fall 2020 semester and to-go service has been suspended.
---
Special Event: Food and Politics with Andrew Zimmern
Tuesday, Nov. 10, 5 – 6:15 p.m.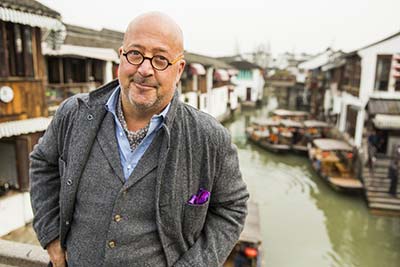 The Department of Hospitality and Sport Business Management at the Alfred Lerner College of Business and Economics is proud to partner with The Biden Institute to host celebrity chef Andrew Zimmern for a conversation on food and politics.
Issues such as climate change, immigration, trade, sustainability, and COVID-19 have huge impacts on the food and restaurant industries. From farm to table, politics and current events affect the food you eat.
Zimmern will also lead viewers in a cooking demonstration, preparing Hong Kong Style Soy Sauce Noodles while you follow along at home to make a delicious and cost-effective meal. Get the ingredients and recipe here.
Space on the Zoom call is limited, so register for the event today.

Gift Cards and Cookbook
Vita Nova gift cards and 20th Anniversary Cookbook are now available for purchase online.
Connect With Us
Sign up for our email list to be the first to find out about our special events.
News
A Learning Laboratory
The hospitality industry values students who have applied their knowledge in hands-on environments. Vita Nova serves as a learning laboratory for students in the Lerner College's Department of Hospitality and Sport Business Management.
Each student gets a diverse educational experience by rotating through 17 different positions both in the dining room and in the kitchen. Students gain invaluable culinary, service and management experience in this learning lab.
In Latin, "vita nova" means "new life" or a new beginning, a particularly appropriate name since Vita Nova is the last applied classroom experience for each HOSP student before beginning a new life in the hospitality business.
Aramark Scholars
Each semester, students are selected for a unique internship experience, in which they are Student Managers at Vita Nova.
Aramark Scholars are made possible by a generous gift from Aramark Educational Services, LLC.