My Summer Internship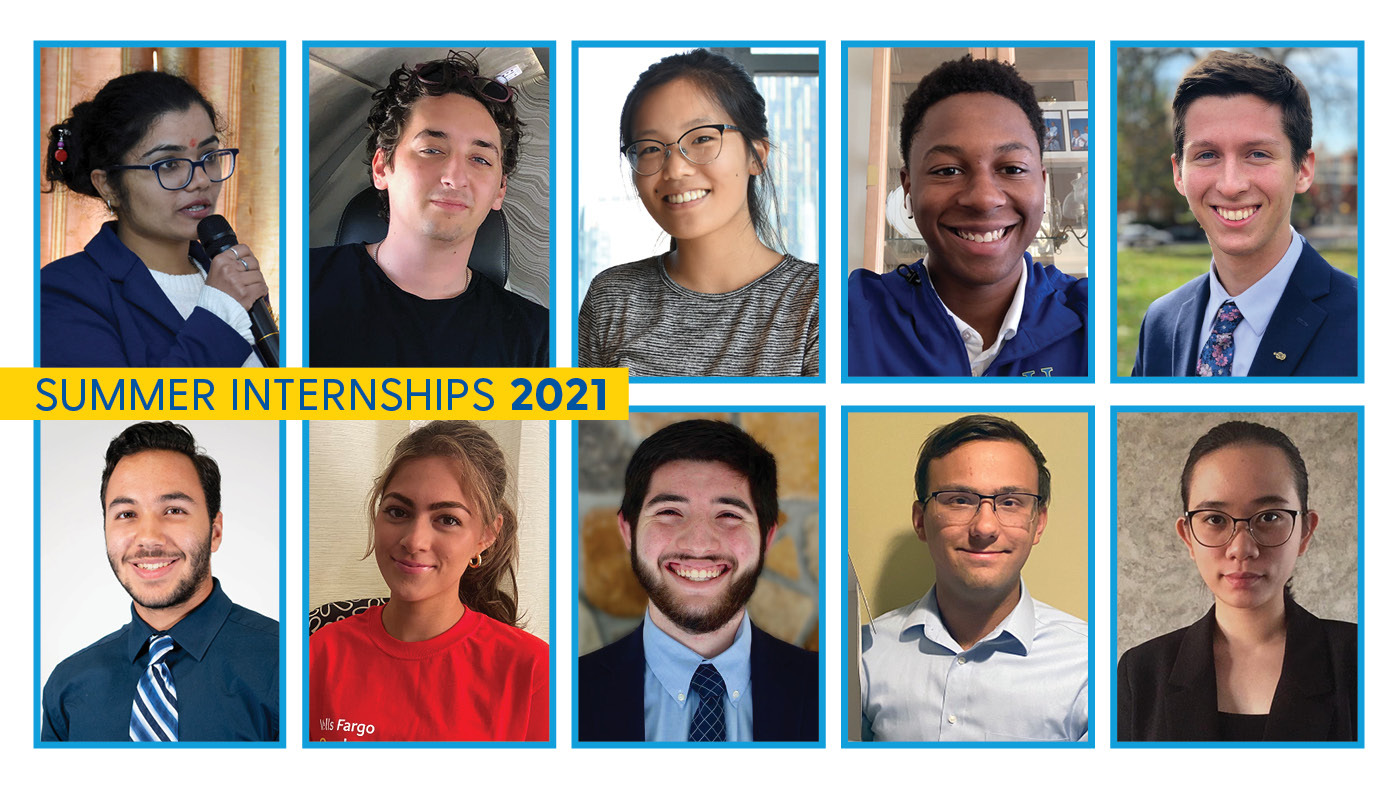 Throughout the global coronavirus pandemic, students from the University of Delaware's Alfred Lerner College of Business and Economics have discovered new avenues through which professional preparation is attainable in these unprecedented circumstances. This summer, Lerner College students pursued an array of remote, in person or hybrid internships, externships and other professional development opportunities. Each profile of our "My Summer Internship" series will provide a glimpse into one of these unique experiences.
From MBA scholars to undergraduates entering their second year at UD, students across a spectrum of Lerner programs shared their experiences accomplishing an assortment of projects. This series will shed some light on how each student took on their apprenticeship, applied knowledge from their studies and navigated the pandemic with determination. You can explore the entire "My Summer Internship" series below to see the many opportunities available to students at the Lerner College to ground themselves in real-world professionalism.