Study Abroad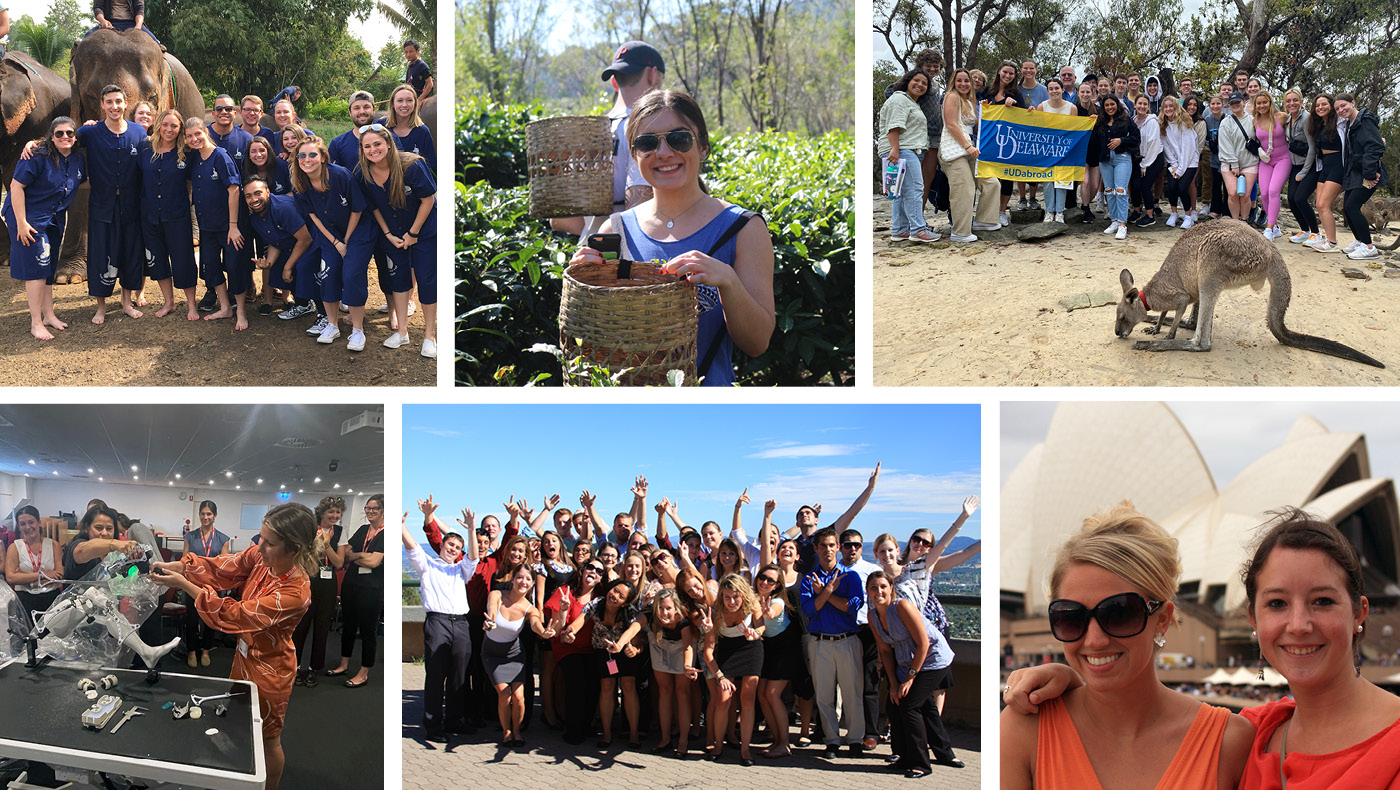 You know the world of business touches every place on Earth, so why confine your studies to just one? During your education at Lerner, you can take advantage of life-changing opportunities to study abroad. The benefits of studying abroad are endless, but here's a really practical one: you earn course credits while you're doing it!
Whether you join one of UD's 100+ programs or choose an external provider, Lerner's dedicated study abroad advisor will guide you to the international education that fits your goals.

Program Length
We offer programs of varying lengths so you can choose the experience that's right for you:
Full semester, fall or spring
Earn 12-18 credits (4-6 classes)
5 weeks, Winter session
Earn 6 credits (2 classes)
4 weeks, Winter session
3 credits (1 class)
1 week, Spring break
3 credits (1 class)
Locations Around the World
Several of our recurring Lerner study abroad programs take place in:
Europe
Rome, Italy; Barcelona, Madrid, Granada, Spain; London, England; Paris, France; Prague, Czech Republic; Athens, Greece; Limerick, Ireland
Australia
Sydney
Asia
Akita, Japan
South America
Buenos Aires, Argentina
Courses & Internships
You can participate in an internship while abroad, either alone or paired with other courses:
5-week Winter internship abroad
Full semester: internship + 3 or 4 courses abroad
Several programs require study abroad:
World Scholars, which incorporates two semester abroad programs into a 4 year global experience. World Scholars is available to all Lerner majors.
The International Business Studies major requires students to spend a semester abroad in a country where their target language is spoken.
Business courses that were offered abroad recently include:
Business Administration in Practice
Global Business Environment
International Business Management
International Culture and Cuisine
International Economics
International Finance
Intercultural Management and Business Etiquette
International Marketing
Learn More
Visit the University of Delaware's study abroad web pages to see upcoming study abroad opportunities.