Bachelor of Science in International Business Studies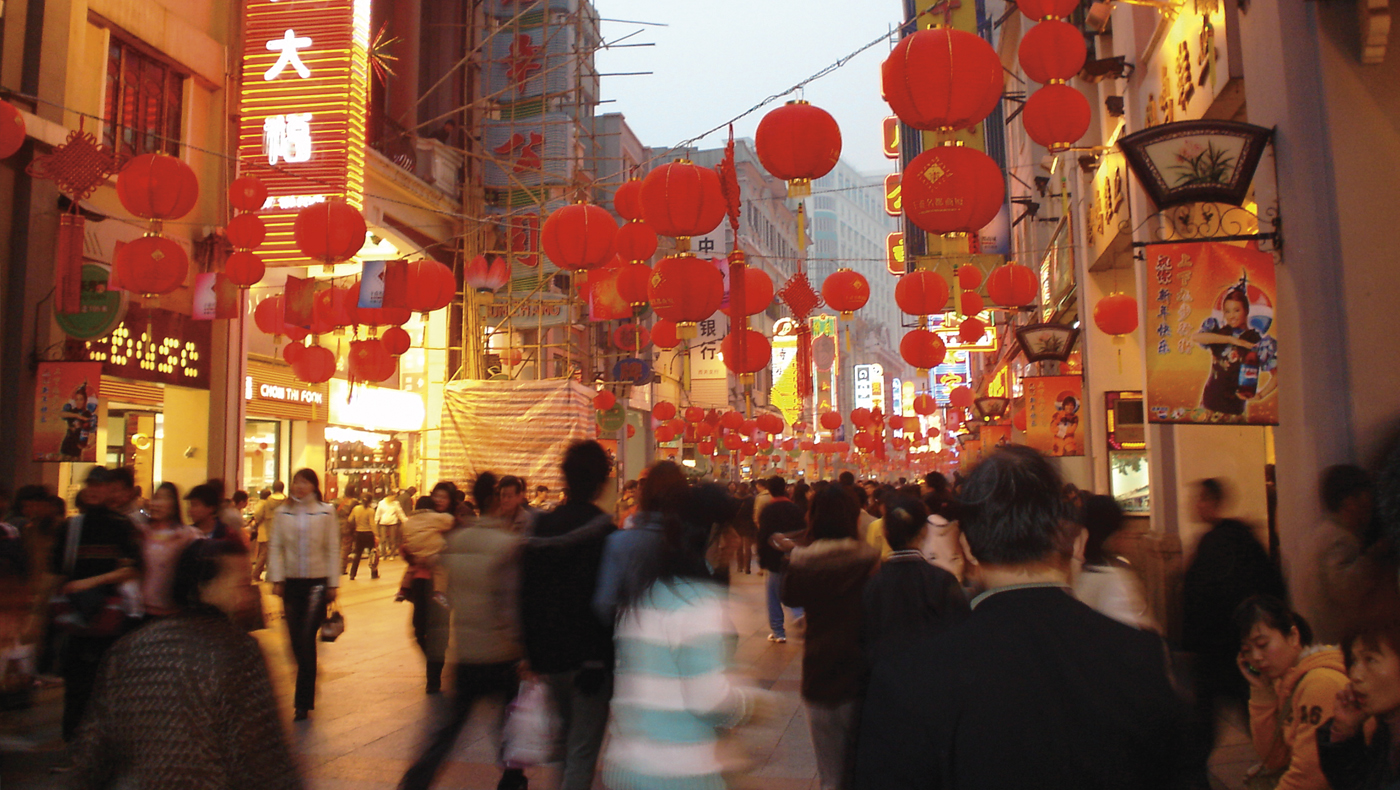 Succeed in the global marketplace.
The international business studies (IBS) major is designed to prepare you to conduct business successfully around the world.
By placing equal emphasis on business and international studies, including advanced language training and a semester abroad, the IBS program will teach you to apply business principles to a region of the world in that region's native language.
This specialized international training will give you excellent preparation for a wide variety of careers as markets continue to become more globalized.
If you enjoy living and working in different cultures, speaking different languages and interacting with people from various regions of the world, IBS is the major for you.
Program Highlights
Semester Abroad
As an IBS student you will spend a fall or spring semester studying abroad in a region of the world where your language of choice is spoken (Chinese, French, German, Italian, Japanese, Spanish, Arabic or Russian).
Countries include:
Spain
Argentina
France
Austria
Italy
Japan
Students studying Chinese, Arabic or Russian will work with their undergraduate program advisor to discuss other study abroad options.
Honors in International Business Studies
The honors program at UD offers a scholarly and enriching community that extends well beyond graduation. You'll enjoy smaller, more challenging classes and the opportunity to engage in research and assume leadership roles.
The honors degree requires:
All requirements for the B.S. in international business studies
All of the UD requirements for the honors baccalaureate degree
The honors credits in the major must include six credits of BUAD and/or FINC courses and six credits of the chosen language.
Program Requirements
Suggested Course Sequence
All courses are three credits unless stated otherwise.
Freshman Year
First semester
ECON 101 – Microeconomics
MATH 221 – Calculus I
Language (107-level, if needed) (4 credits)
BUAD 110 – Basics of Business
Mathematics, Natural Sciences and Technology (CISC, MATH and STAT courses do not apply) breadth course

Second semester
ENGL 110 – Seminar in Composition
ECON 103 – Macroeconomics
Language (200-level)
PSYC 100 – Psychology
Mathematics, Natural Sciences and Technology (CISC, MATH and STAT courses do not apply) breadth course with lab (4 credits)
Sophomore Year
First semester
ACCT 207 – Accounting I (Financial)
STAT 200 – Basic Statistical Practice
MISY 160 – Business Computing
Language (200-level)
COMM 212 – Oral Communications in Business OR HOSP 230 – Executive Presentations and Problem Solving
Second semester
ACCT 208 – Accounting II (Managerial)
MISY 262 – Fundamentals of Business Analytics
FINC 311 – Principles of Finance
Language (200-level)
MISY 261 – Business Information Systems
Junior Year
First semester
BUAD 306 – Introduction to Service & Operations Management
ACCT 352 – Business Law & Social Issues
Language (300-level)
BUAD 301 – Introduction to Marketing
BUAD 309 – Organizational Behavior
Second semester (abroad)
Language (300-level)
ECON 340 – International Economics
Region studies course
Region studies course
Free elective
Senior Year
First semester
FINC 415 – International Finance
Professional elective
Professional elective
Creative Arts and Humanities breadth course
Sociology
Second semester
BUAD 386 – International Business Management
BUAD 475 – International Marketing
BUAD 441 – Strategic Management
Professional elective
History and Cultural Change breadth course
Free elective (1 credit)
Career Opportunities
After graduating in 2018, 91% of Lerner's s international business studies graduates were employed (earning a median starting salary of $51,583) or pursuing further education. For more information on career resources please visit the Lerner Career Services Center.
Top Employers
Some of the top employers of Lerner's international business studies graduates include:
JPMorgan Chase
Deloitte
Bloomberg
Burlington Stores
CFE International
Macy's
Top Jobs
Job titles of recent graduates with an international business studies degree include:
Analyst
Account Executive
Sales Representative
International Customer Relations
Global Business Services Consultant
Language and Culture Assistant
Visit the Career Outcomes of Lerner international business studies students to see more top employers, job titles, salaries and locations.
News
Lerner College Program Ranked by Poets&Quants

-

UD's Lerner College Undergraduate Program has risen 10 spots to be ranked #51 in the nation this year.

Lerner Grads Earn More

-

Class of 2018 graduates of the University of Delaware's Lerner College are earning above-average starting salaries, beating national starting salary averages by up to 20%.

My Summer Internship: Madison Compare

-

Madison Compare, Class of 2021, has spent her summer in Washington, D.C. as a game night staff and global partnerships intern at Monumental Sports and Entertainment.
---
Learn More
Faculty Advisor
Dr. Jennifer Gregan
greganj@udel.edu
302-831-4628
---
Admissions Information
Learn more about undergraduate admissions requirements, deadlines, tuition and financial aid available to you.