Bachelor of Science in Hospitality and Event Experience Management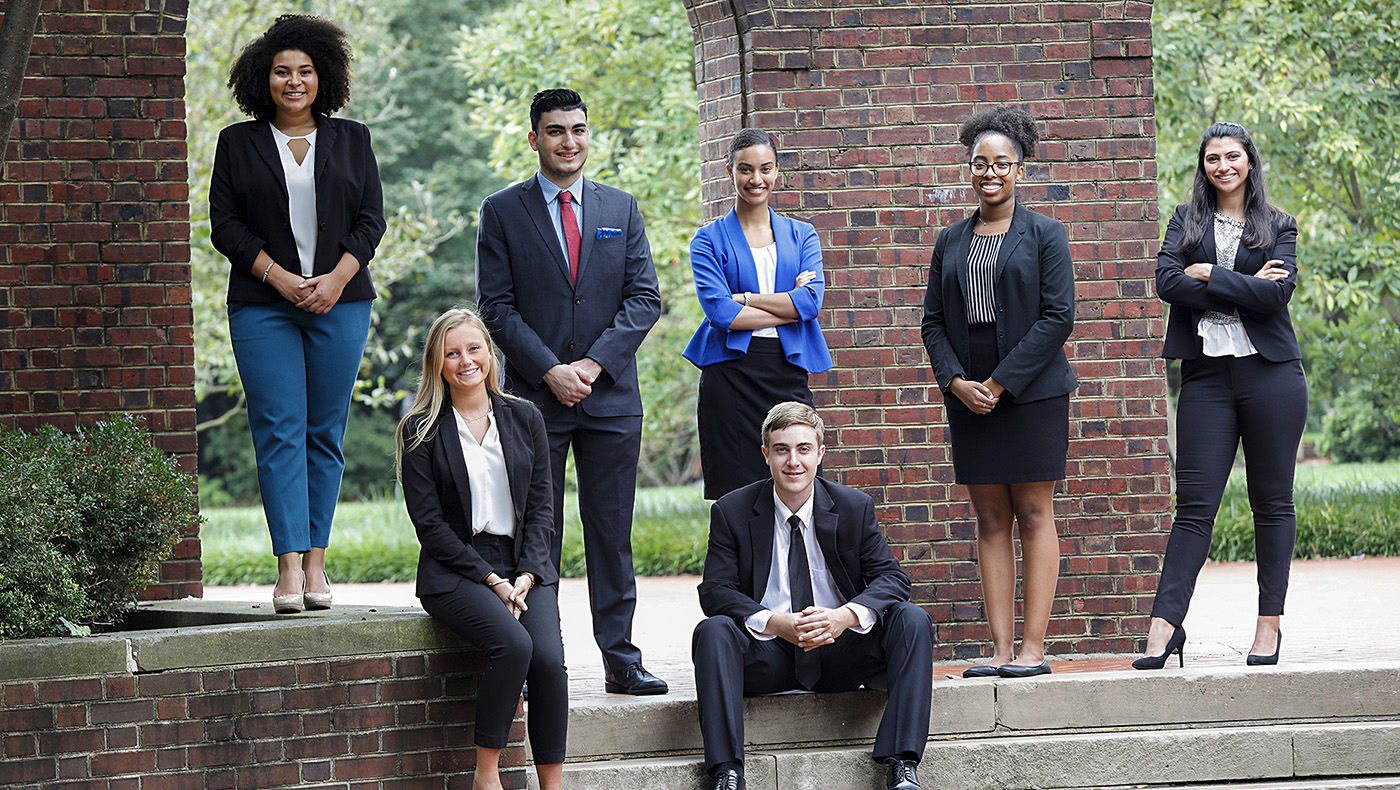 Create, deliver and manage superior hospitality experiences.
As a hospitality and event experience management (HEEM) major, you'll learn to deliver superior experiences and services to your clients. Whether you manage a hotel, food and beverage operation or country club; own a restaurant; or plan weddings and conferences, your degree will equip you with the skills you need for a rewarding career in hospitality.
Our program is consistently ranked as one of the best hospitality management majors and is in the top 10 hospitality programs. We are large enough to lead, but small enough to care personally for each student.
The curriculum is based in business management, with specialized hospitality industry courses. You'll learn by experience in our two on-campus learning labs: Vita Nova fine-dining restaurant and the award-winning Courtyard Newark at the University of Delaware.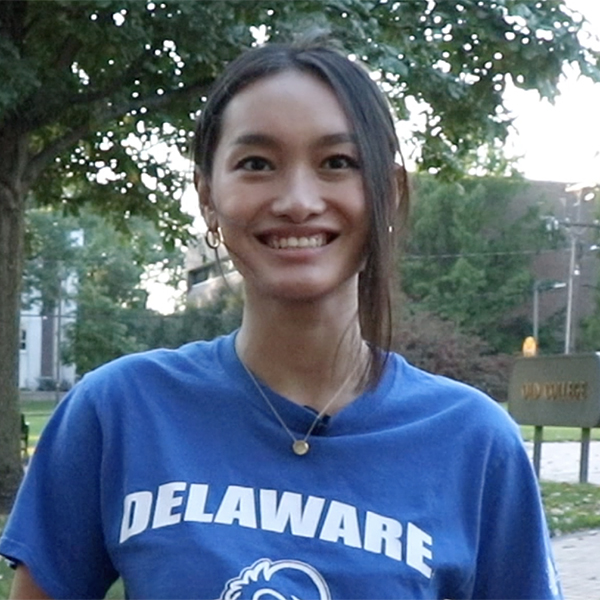 Program Highlights
Global Experiences
Over half of our students study abroad during the program. There are a variety of Winter and Summer session programs around the globe. You could also study for a semester at the Swiss School of Tourism and Hospitality in Switzerland.
Practical Experience
Nothing complements classroom-based learning like practical, on-the-job learning. The HEEM program requires 450 hours of paid hospitality-related work experience.
All classes are taught by faculty with real industry experience and academic credentials. And through the Blue Hen Alumni Network and events like the Hospitality Career Fair and the Paul Wise Executive in Residence Speaker Series, industry alumni, leaders and managers frequently visit campus to meet, mentor and hire our students. A variety of student clubs take our students to national industry conferences, providing networking opportunities with leaders and managers in the hospitality field.
Honors in Hospitality and Event Experience Management
The honors program at UD offers a scholarly and enriching community that extends well beyond graduation. You'll enjoy smaller, more challenging classes and the opportunity to engage in research and assume leadership roles. The Hospitality and Sport Business Management department offers a special HSBM "Lerner to Leader" program where each semester honors students interact with industry leaders and visit corporate headquarters.
The honors degree requires:
All requirements for the B.S. in hospitality and event experience management
All of the UD requirements for the honors baccalaureate degree
Program Requirements
As a hospitality and event experience management major, you choose one of two concentrations: hospitality business management or event management.
Suggested Course Sequence
Freshman Year
First Semester
BUAD 110 – Basics of Business
ECON 101 – Introduction to Microeconomics
HOSP 180 – Introduction to Hospitality Business Management
MATH 114, 115, 221 or 241
Breadth requirement

Second semester
ECON 103 – Introduction to Macroeconomics
ENGL 110 – First-Year Writing
HOSP 187 – Hospitality Business Computing
HOSP 201 – Food Safety and Sanitation
HOSP 211 – Food Principles Lab
Foreign Language
Sophomore Year
First semester
ACCT 207 – Accounting I
BUAD 301 – Introduction to Marketing
EVNT 215 – Event, Meeting, & Convention Management
HOSP 321 – Quantity Food Service Management
HOSP 325 – Restaurant Management and Quantity Foods Production Practicum
NTDT 200 – Nutrition Concepts

Second semester
BUAD 309 – Organizational Behavior
HOSP 230 – Executive Presentations & Problem Solving or COMM 212 – Public Speaking & Professional Presentation
STAT 200 – Basic Statistical Practice
Breadth requirement
Concentration course
Junior Year
First semester
ENGL 312 – Written Communications in Business
FINC 311 – Principles of Finance
HOSP 487 – Hospitality and Sport Revenue Management
Concentration course
Concentration course

Second semester
Lodging module; courses taken together:
HOSP 380 – Management of Lodging Operations
HOSP 382 – Managerial Accounting & Finance in the Hospitality Industry
HOSP 481 – Marketing Hospitality Experiences
HOSP 482 – Hospitality Business Law
HOSP 488 – Management of Lodging Operations Practicum
Senior Year
First semester
HOSP 381 – Management of Food & Beverage Operations
HOSP 489 – Management of Restaurant Operations Practicum
Concentration course
Major elective

Second Semester
Concentration course
Free elective
Free elective
Free elective
Free elective
Concentration Courses
Event Management
HOSP – 217 Catering Management
EVNT – 315 Special Event & Wedding Planning
EVNT – 465 Event & Meeting Management Practicum
SPTM – 313 Sport and Media
SPTM – 418 Sport Event & Facility Management

Hospitality Business Management
HOSP – 314 Hospitality Entrepreneurship & Venture Creation
HOSP – 418 Beverage Management
HOSP – 480 Human Resource Management in Hospitality
HOSP – 450 Strategic Management in Hospitality
HOSP – 495 Hospitality Feasibility Studies
Career Opportunities
Within 6 months of graduating, for the class of 2022, 89% of Lerner's hospitality business management graduates are employed (earning a mean starting salary of $55,994) or pursuing further education. The Department of Hospitality and Sports Management is excited to introduce the new event management concentration, which promises to open career opportunities for its inaugural graduating class. For more information on career resources please visit the Lerner Career Services Center.
Top Employers
Some of the top employers of Lerner's hospitality business management graduates include:
Amazon
Marriott International
ARAMARK
Hyatt Hotels and Resorts
Hilton Hotels and Resorts
Top Jobs
Job titles of recent graduates with a hospitality business management degree include:
Management Development Trainee
Sales & Service Manager
Restaurant Supervisor/Manager
Event Manager
Food & Beverage Service Manager
Special Events Assistant
Visit the Career Outcomes of Lerner Hospitality Students to see more top employers, job titles, salaries and locations.
---
Learn More
Contact our hospitality administrative team
hospitality-dept@udel.edu
302-831-6077
News
---
Admissions Information
Learn more about undergraduate admissions requirements, deadlines, tuition and financial aid available to you.