Bachelor of Science in Marketing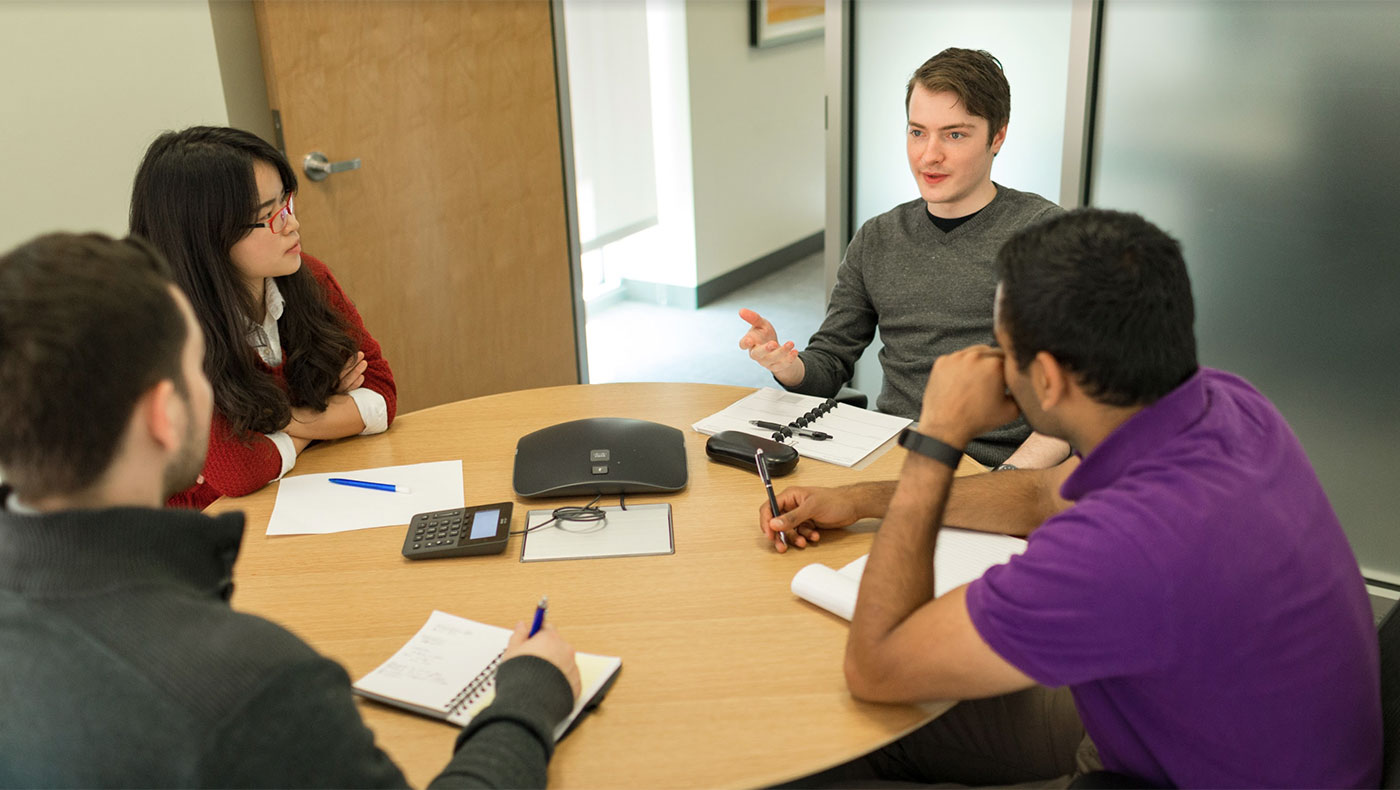 Connect companies and consumers with your marketing skills.
The marketing major prepares you to serve a vital role as the liaison between businesses and consumers.
As a marketer, you will identify wants and needs among diverse groups of people, select target markets and develop strategies for new and existing products. You will formulate plans for pricing, distributing and promoting these products and services while utilizing knowledge of branding, advertising, social media and new product development. This work requires careful analysis, creativity and action to tailor products and services to meet consumers' needs.
If you like coming up with new ideas for products, advertisements and beating the competition, and if you want a career that involves solving challenging problems with analytical thinking and creativity, then marketing is the major for you.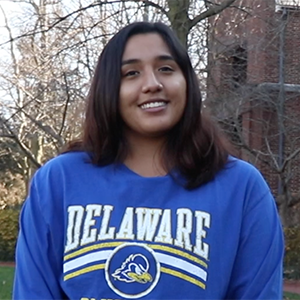 What I love about my major
In this video, UD Lerner College students majoring in marketing discuss why they chose their major – why it is unique and opportunities they've had that will prepare them for their careers.

Watch the video
Program Highlights
Blue Hen Marketing Club
The Blue Hen Marketing Club provides resources and opportunities for real-world experience to students interested in marketing. This active community hosts various events throughout the year, including a marketing-specific career fair, speakers, panels, field trips and social events to get students more involved in the marketing community.
Other organizations of interest to marketing majors include:
Alpha Mu Alpha National Honor Society in Marketing
Blue Hen Investment Club
Lerner College Trading Center
Women in Business
Minority Business Student Association
Honors in Marketing
The honors program at UD offers a scholarly and enriching community that extends well beyond graduation. You'll enjoy smaller, more challenging classes and the opportunity to engage in research and assume leadership roles.
The honors degree requires:
All requirements for the B.S. in marketing
All of the UD requirements for the honors baccalaureate degree
The Honors credits in the major must include at least six credits of BUAD and/or FINC courses. They may include required courses from other Lerner departments.
Award-winning Faculty
Lerner marketing faculty members are award-winning researchers and instructors. We publish our research in top journals, receive grants, win awards and honors and serve on the editorial boards of top journals. Our research endeavors enable us to teach cutting-edge material in our marketing classes, and as a result our current students and alumni benefit.
Program Requirements
Suggested Course Sequence
Freshman Year
First semester
ECON 101 – Microeconomics
MATH 221 – Calculus I
Natural sciences & technology breadth course
History & cultural change breadth course
BUAD 110 – Basics of Business

Second semester
ENGL 110 – First-Year Writing
Creative arts & humanities breadth course
ECON 103 – Macroeconomics
PSYC 100 – General Psychology
Natural sciences & technology breadth course with lab (4 credits)
Sophomore Year
First semester
ACCT 207 – Accounting I (Financial)
MISY 160 – Business Computing
STAT 200 – Basic Statistical Practice
Creative arts & humanities breadth course, history & cultural change breadth course or foreign language
SOCI course from Social & Behavioral Sciences

Second semester
ACCT 208 – Accounting II (Managerial)
BUAD 301 – Introduction to Marketing
MISY 262 – Fundamentals of Business Analytics
MISY 261 – Business Information Systems
COMM 212 – Public Speaking & Professional Presentation or HOSP 230 – Executive Presentations & Problem Solving
Junior Year
First semester
BUAD 302 – Marketing Research
BUAD 306 – Introduction to Service & Operations Management
BUAD 309 – Organizational Behavior
FINC 311 – Principles of Finance
Multicultural Requirement

Second semester
ACCT 352 – Law & Social Issues in Business
BUAD 476 – Marketing Analytics
International theme elective
Social & behavioral sciences breadth course
Free elective
Senior Year
First semester
BUAD 479 – Marketing Strategy for the Firm
BUAD 471 – Advertising and Media Management or BUAD 473 – Consumer Behavior
Marketing elective
Marketing elective
Free elective

Second semester
BUAD 441 – Strategic Management
Creative arts & humanities breadth course, history & cultural change breadth course or foreign language
Social & behavioral sciences breadth course
Professional elective
Free elective
Career Opportunities
Within 6 months of graduating, for the class of 2022, 91% of Lerner's marketing graduates are employed (earning a mean starting salary of $57,889) or pursuing further education. For more information on career resources please visit the Lerner Career Services Center.
Top Employers
Some of the top employers of Lerner's marketing graduates include:
JPMorgan
BlackRock
AstraZeneca
Citi
PayPal
Amazon
Top Jobs
Job titles of recent graduates with a marketing degree include:
Event Coordinator
Account Manager
Media Planner
Sales Representative
Leadership/Management Development Program Associate
Marketing Analyst
Visit the Career Outcomes of Lerner marketing students to see more top employers, job titles, salaries and locations.
Alumni Testimonials
Alison Steele, Class of 2012, JP Morgan Chase
"As a marketing major at the University of Delaware I enjoyed learning in small classes and appreciated the personal relationships I was able to have with my professors. The emphasis on hands-on learning through classroom activities and internship opportunities provided me with the skills and experience employers and graduate schools are looking for."
Eric Collins, Class of 2011, Time Inc.
"My experience as a University of Delaware marketing major was the perfect blend of engaging classroom discussion, caring professors who were always there to lend insight, and exposure to emerging business trends and technologies. The case studies that I worked on provided excellent topics for interview discussion, and allowed me to show potential employers that I was able to apply the concepts I had learned."
News
---
Admissions Information
Learn more about undergraduate admissions requirements, deadlines, tuition and financial aid available to you.