Bachelor of Science in Business Analytics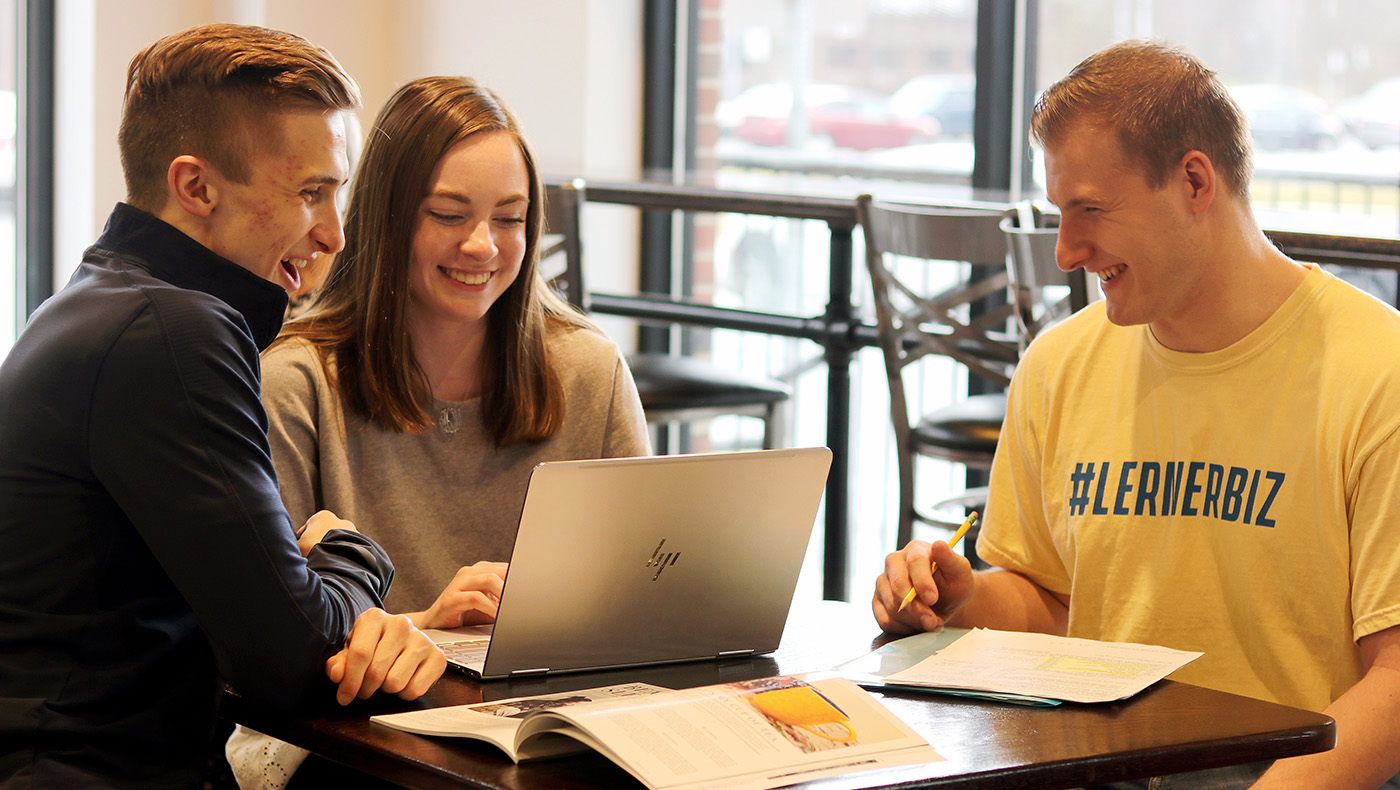 Business analytics turns raw data into information.
With the rapid advances in information technologies, the volume of data that is generated has tremendously increased in recent years. The data come from everywhere: online transactions, mobile apps, sensors, video-capturing systems, social media and more, and are arriving at a scale of terabytes (or even petabytes). Businesses gain strategic and managerial insights by gathering, cleaning and analyzing the data.
Program Highlights
The business analytics major teaches you about the theories and methods of analyzing large volumes of data. You will learn how to leverage data to gain competitive advantages and strategic insights in today's business world. The major focuses on the following critical skill areas:
Import and pre-process data
Model and evaluate data
Visualize and communicate the results
Program Requirements
Suggested Course Sequence
All courses 3 credits unless stated otherwise.
Freshman Year
First semester
MATH 221 – Calculus I
ECON 101 – Microeconomics
MISY 160 – Business Computing
Social & behavioral sciences breadth course
BUAD 110 – Basics of Business

Second semester
ENGL 110 – Seminar in Composition
MATH 230 – Finite Math with Applications
ECON 103 – Macroeconomics
History & cultural change breadth course
Social & behavioral sciences breadth course
Sophomore Year
First semester
ACCT 207 – Accounting I (Financial)
MISY 261 – Business Information Systems or MISY 225
STAT 200 – Basic Statistical Practice
Natural sciences & technology breadth course
Creative arts & humanities breadth course

Second semester
ACCT 208 – Accounting II (Managerial)
MISY 225 – Introduction to Programming Business Apps or MISY 261
MISY 262 – Fundamentals of Business Analytics
BUAD 309 – Organizational Behavior
Creative arts & humanities, History & cultural change or foreign language course
Junior Year
First semester
BUAD 301 – Introduction to Marketing
BUAD 306 – Service & Operations Management
BUAD 345 – Decision Analysis and Visualization
FINC 311 – Principles of Finance
MISY 330 – Database Design & Implementation

Second semester
COMM 212 – Oral Communication in Business or HOSP 230 – Executive Presentations & Problem Solving
BUAD 346 – Analytical Decision Making
MISY 331 – Machine Learning for Business
Concentration course
Analytics elective
Senior Year
First semester
Ethics course
Analytics elective
Concentration course
Analytics elective
Concentration course
Free elective

Second semester
Concentration course
BUAD 445 – Business Analytics Capstone
Concentration course
Creative arts & humanities, history & cultural change or foreign language course
Natural sciences & technology breadth course
Concentrations
As part of the business analytics major, you will choose a concentration, which focuses on one aspect of business. You will then apply analytics to that concentration. Based on your interests and career goals, choose from:
Accounting
Economics
Finance
Hospitality
Management
Management Information Systems
Marketing
Operations Management
Career Opportunities
A degree in business analytics will prepare you to work in a wide variety of industries, in jobs such as:
Data analyst
Business analyst
Business systems analyst
Process improvement analyst
Technical analyst
News
---
Admissions Information
Learn more about undergraduate admissions requirements, deadlines, tuition and financial aid available to you.