Bachelor of Science in Operations Management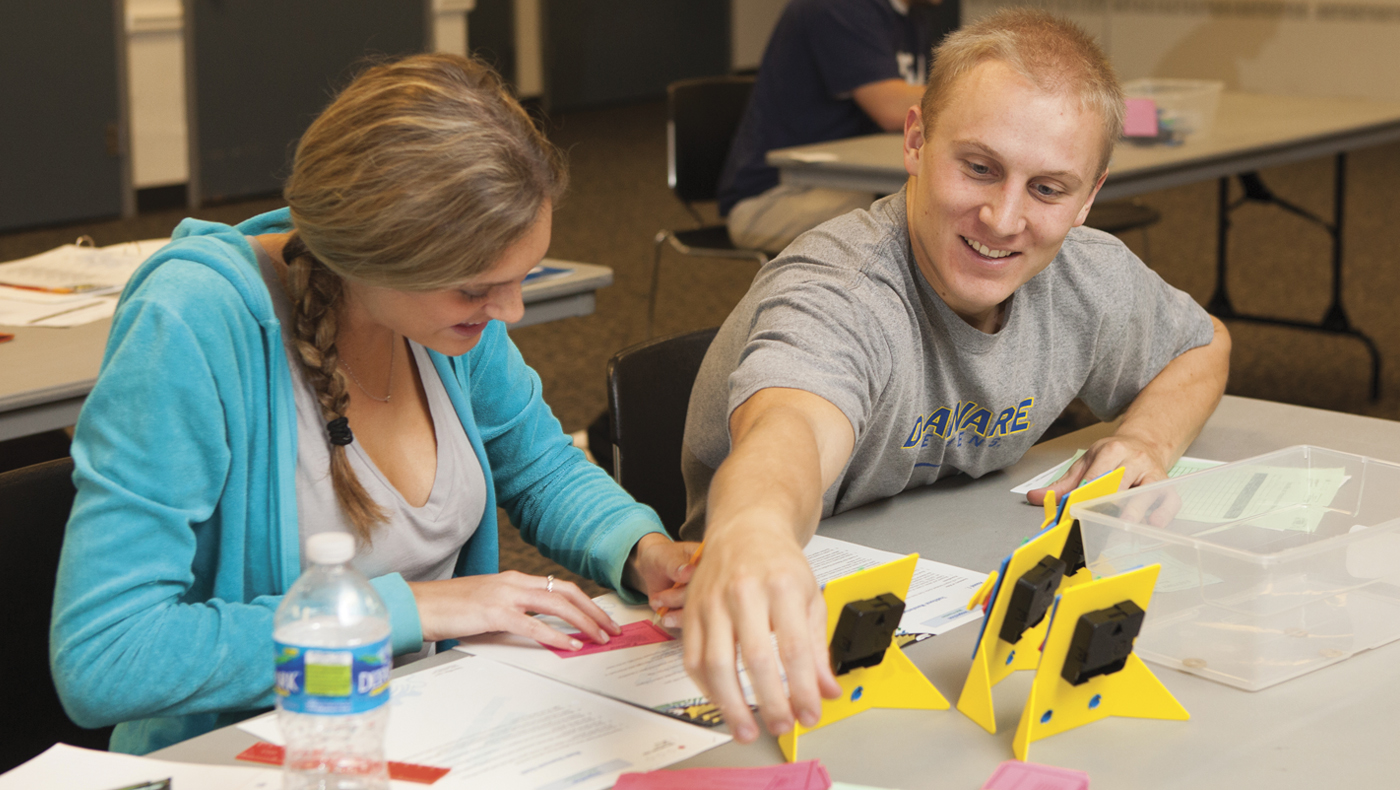 Create better business practices for the companies of the future.
As an operations management (OM) major, you'll learn about the processes that companies use to transform resources into goods and services.
As an OM professional, you'll help companies make important decisions about product creation, development, production and distribution while focusing on efficiency and balancing supply and demand. This requires a mastery of technology, data analysis and critical decision-making.
If you enjoy solving problems using the latest technology, utilizing math to improve real-world situations, analyzing data and explaining it to others or learning valuable new decision-making skills, then the OM major is for you.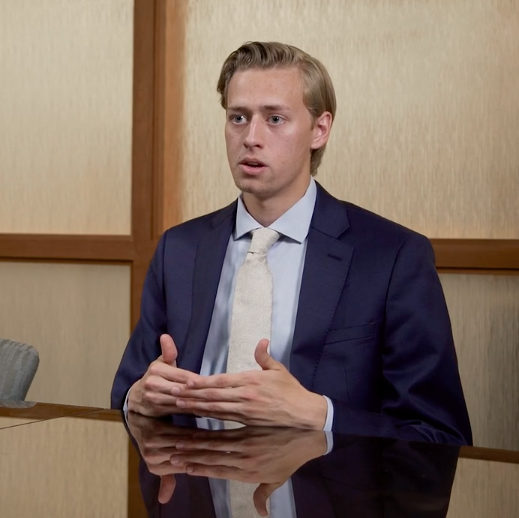 Program Highlights
Practical Experience
You'll experience in-the-field, hands-on training, applying classroom concepts to solve real problems both during the capstone course and over the course of multiple plant site trips.
Outstanding Faculty
Lerner faculty members are successful in achieving top-tier journal publications and are recognized for both outstanding teaching and successful collaborative work with regional employers.
Honors in Operations Management
The honors program at UD offers a scholarly and enriching community that extends well beyond graduation. You'll enjoy smaller, more challenging classes and the opportunity to engage in research and assume leadership roles.
The honors degree requires:
All requirements for the B.S. in operations management
All of the UD requirements for the honors baccalaureate degree
The Honors credits in the major must include at least six credits of BUAD and/or FINC courses. They may include required courses from other Lerner departments.
Program Requirements
Suggested Course Sequence
Freshman Year
First Semester
ECON 101 – Microeconomics
MATH 221 – Calculus I
History and Cultural Change breadth course
BUAD 110 – Basics of Business
Mathematics, Natural Sciences and Technology (CISC, MATH and STAT courses do not apply) breadth course

Second Semester
ENGL 110 – Seminar in Composition
ECON 103 – Macroeconomics
Creative Arts and Humanities breadth course
PSYC 100 – General Psychology
Mathematics, Natural Sciences and Technology (CISC, MATH and STAT courses do not apply) breadth course with lab (4 credits)
Sophomore Year
First Semester
ACCT 207 – Accounting I (Financial)
STAT 200 – Basic Statistical Practice
MISY 160 – Business Computing
Creative Arts and Humanities, Historical and Cultural Change or foreign language course
Sociology course
Second Semester
ACCT 208 – Accounting II (Managerial)
MISY 262 – Fundamentals of Business Analytics
MISY 261 – Business Info Systems
Creative Arts and Humanities, Historical and Cultural Change course or foreign language course
COMM 212 – Oral Communications in Business or HOSP 230 – Executive Presentations and Problem Solving
Junior Year
First Semester
BUAD 301 – Intro to Marketing
BUAD 306 – Service & Operations Management
BUAD 309 – Organizational Behavior
FINC 311 – Principles of Finance
Free elective
Second Semester
ACCT352 Business Law & Social Issues
BUAD346 Analytical Decision Making
International course requirement
Social and Behavioral Sciences breadth course
Free elective
Senior Year
First Semester
BUAD 446 – Operations and Supply Chains
BUAD 447 – Data Analysis Quality Control
ACCT, BUAD, FINC, or MISY elective
Social and Behavioral Sciences breadth course
Free elective
Second Semester
BUAD 448 – Consulting Practicum
BUAD 449 – Business Process Analysis
BUAD 441 – Strategic Management
ACCT, BUAD, ENTR, FINC, or MISY elective
Free elective
Career Opportunities
After graduating in 2018, 94% of Lerner's operations management graduates were employed (earning a median starting salary of $54,290) or pursuing further education. For more information on career resources please visit the Lerner Career Services Center.
Top Employers
Some of the top employers of Lerner's operations management graduates include:
Deloitte
ARAMARK
JPMorgan Chase
BlackRock
Citi
EY
Top Jobs
Job titles of recent graduates with an operations management degree include:
Operations Analyst
Account Manager
Risk Advisory Staff
Business Technology Analyst
Demand Planner
Project Coordinator
Visit the Career Outcomes of Lerner operations management students to see more top employers, job titles, salaries and locations.
News
Business executives mentor UD students

-

Lerner's executive mentor program has seen significant growth – serving more students, using new analytics capabilities to match students with professional mentors and adding staff to assist in facilitating mentor/mentee relationships.

From independent study to innovative technology

-

Two students were looking for opportunities to help them stand out to employers. Professor Mark Serva had them team up to introduce data analysis with HADOOP into the MISY330 database class.
---
Admissions Information
Learn more about undergraduate admissions requirements, deadlines, tuition and financial aid available to you.