Bachelor of Science in Global Enterprise Management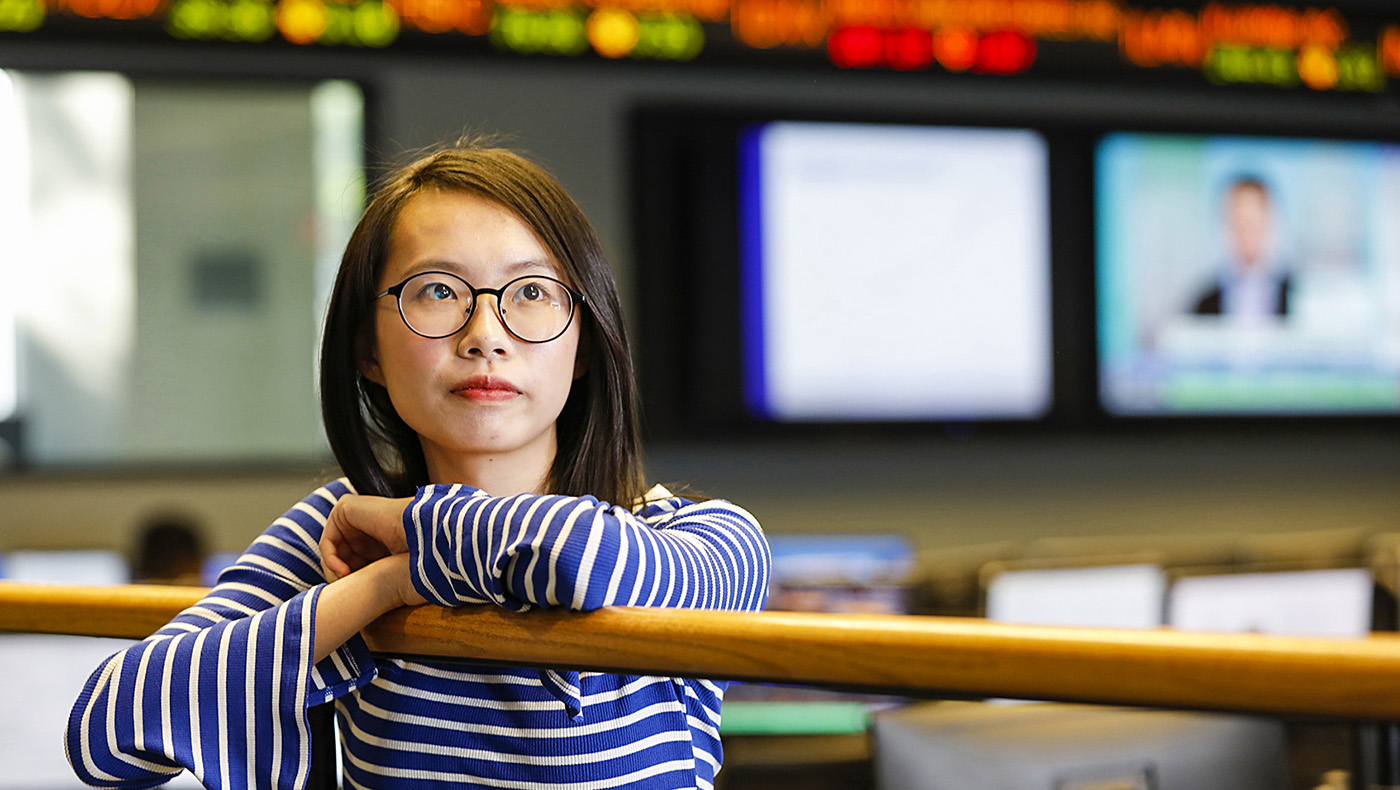 Succeed in the global business environment of the 21st century.
The opportunities and challenges of business are transforming. A growing share of business is global – not just between nations, but among nations, groups and individuals. Advances in technology along with the ambitions of international institutions steadily expands the global economy.
The global enterprise management (GEM) major is your opportunity to gain the knowledge, skills and aptitudes you need to succeed in the new business environment.
There are many ways to customize the GEM major to help you achieve personal goals and professional vision.
Program Highlights
Ground-Breaking Program
The GEM major is the first globally-oriented and academically challenging program of its kind in the United States.
It studies the idea of globalization from many viewpoints, thereby giving you the flexibility to design a program that best fits your personal and professional interests.
Tailored to Your Unique Interests
You'll develop a unique understanding of global business through your choice of "perspectives" and "skills" courses. Then you'll combine these sets of knowledge during two capstone courses.
GEM perspectives courses cover topics such as:
Economics
Political science
Data analytics
Finance
Marketing
Hospitality
GEM skills courses cover topics such as:
Entrepreneurship
Computer science
Fashion merchandising
Cybersecurity
Anthropology
Communication
Supply chain management
Program Requirements
Suggested Course Sequence
All courses are three credits unless stated otherwise.
Freshman Year
First Semester
ECON 101 – Microeconomics
MATH 221 – Calculus I
BUAD 110 – Basics of Business
Natural sciences and technology breadth course
History & cultural change breadth course
Second Semester
ENGL 110 – Seminar in Composition
ECON 103 – Macroeconomics
PSYC 100 – General Psychology
Creative arts & humanities breadth course
Natural sciences and technology breadth course with lab
Sophomore Year
First Semester
ACCT 207 – Accounting I
MISY 160 – Business Computing
MATH 201 – Statistics I
Sociology course
Creative arts & humanities or history & cultural change course
Second Semester
ACCT 208 – Accounting II
MATH 202 – Statistics II
Or MISY 262 – Fundamentals of Business Analytics
MISY 261 – Business Information Systems
COMM 212 – Oral Communication in Business
Or HOSP 230 – Executive Presentations & Problem Solving
Creative arts & humanities or history & cultural change course
Junior Year
First Semester
BUAD 301 – Introduction to Marketing
BUAD 306 – Introduction to Service & Operations Management
BUAD 309 – Organizational Behavior
FINC 311 – Principles of Finance
BUAD 384 – Global Business Environment
Second Semester
BUAD 386 – International Business Management
ACCT 352 – Law & Social Issues in Business
GEM Perspectives elective
GEM Skills elective
Social & behavioral sciences breadth course
See myLerner for a list of the Perspectives and Skills elective courses.
Senior Year
First Semester
BUAD 414 – Globalization: Issues, Actors & Decisions
BUAD 441 – Strategic Management
GEM Perspectives elective
GEM Skills elective
Free elective
Second Semester
BUAD 415 – Principles & Practices of Global Enterprises
Social & behavioral sciences breadth course
GEM Skills elective
Free elective
Free elective
See myLerner for a list of the Perspectives and Skills elective courses.
Career Opportunities
Your GEM studies will open many career paths to you, such as those in:
International trade organizations
Global digital marketing
Global entrepreneurial ventures and startups
Global supply chain / logistics management
Institutional and public policy programs worldwide
Global cybersecurity
For more information on career resources please visit the Lerner Career Services Center.
Selecting a Major: Global Enterprise Management or International Business Studies?
Lerner offers two majors for students interested in the many aspects of global studies and international business: GEM and international business studies (IBS).
The GEM major is a flexible, interdisciplinary program. It prepares you to work nearly anywhere, from your hometown to throughout the world. The IBS major features advanced language training, focus on a specific region and a semester abroad where your chosen language is spoken.
---
Learn More
---
Admissions Information
Learn more about undergraduate admissions requirements, deadlines, tuition and financial aid available to you.