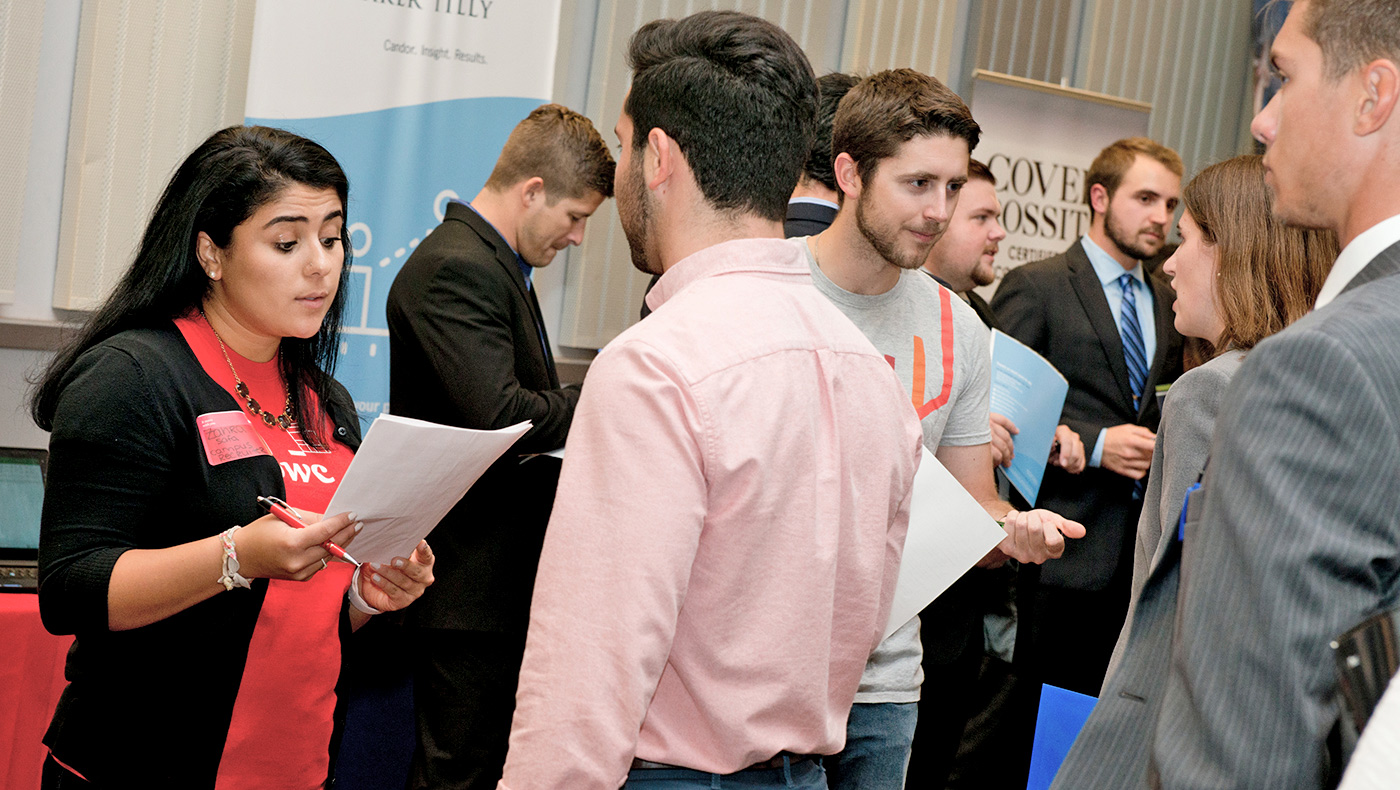 Careers & Networks
Opportunity includes everyone.
You only need to work for a day or two at any level of business – whether just hired as a new management trainee or approaching retirement as a senior executive – to appreciate the collaborative nature of success.
The same holds true for Lerner College of Business and Economics. Our strength and success owes everything to our network of students, scholars, alumni, recruiters, and corporate and foundation partners.
Among public universities, we stand apart as a right-sized institution from a big opportunity state — where connections and partnerships form easily and where people from industry and academia come together around a shared bias for fresh thinking and quick action. You will receive a more personal kind of advising and career attention, form stronger connections with mentors and friends, and recognize your Lerner distinction well beyond graduation.
Together, we encourage, partner and always look to build opportunity together.