Carol A. Ammon Case Competition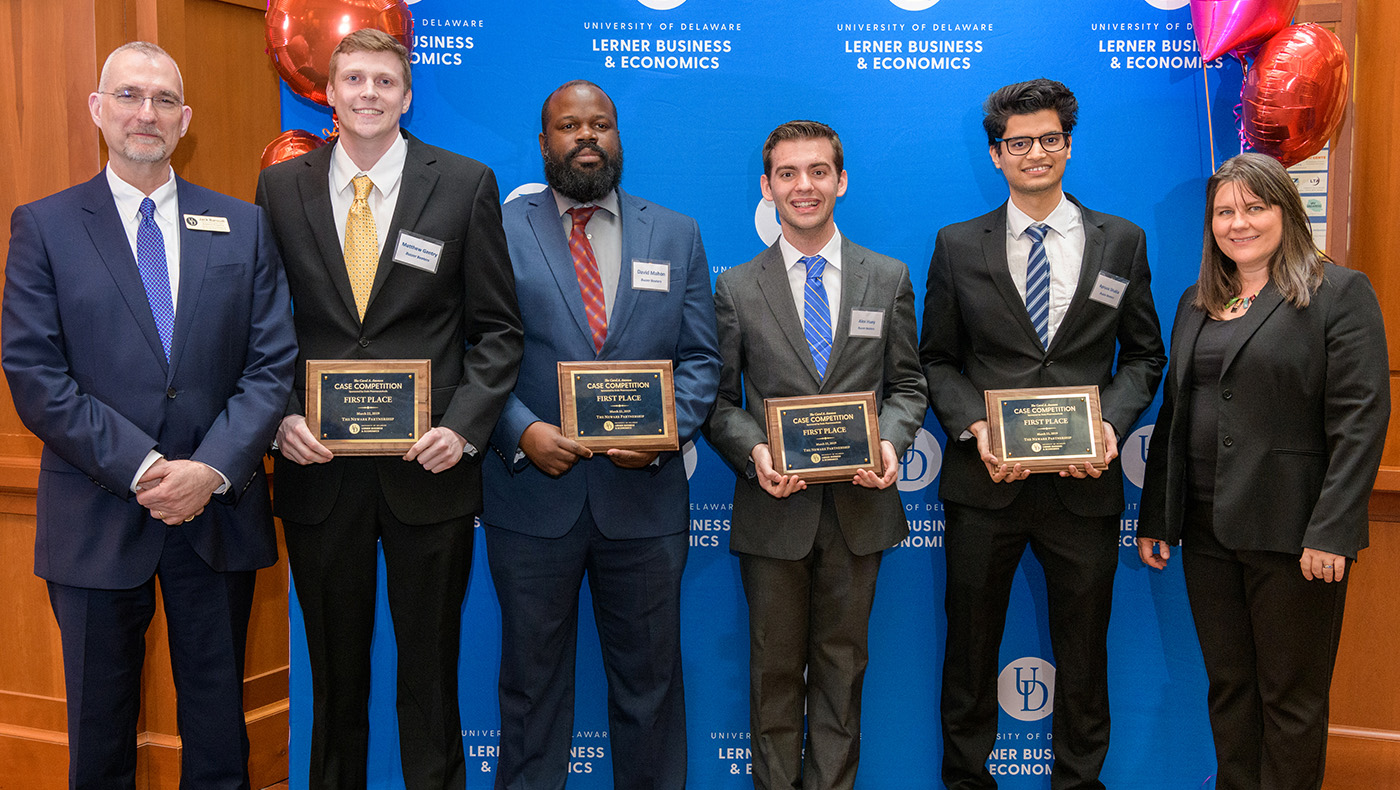 The Carol A. Ammon Case Competition gives University of Delaware graduate student teams the opportunity to create and present recommendations for the competition's focal company. This year's competition will be held March 6, 2020.
The teams present their recommendations in two judged rounds. The preliminary round is judged by alumni and friends of the UD Lerner MBA program. Judges for the final round include leaders of several regional firms and/or executives from the focal organization.
The competition enhances students' analytical and presentation skills, expands students' business vocabulary and exposes them to a vital audience of regional corporate leaders.
The Carol A. Ammon Case Competition is made possible by the generous support of Endo Pharmaceuticals and named for the company's founder, Carol A. Ammon.
Prior Case Competitions have focused on the following organizations:
ENDO Pharmaceuticals
Rent the Runway
Dogfish Head Brewery
B Lab
Cancer Care Connection
Downs Syndrome Association of Delaware
Blue Horizon Dive Center
The Newark Partnership
Recent News
A Case for Newark
-
The 20th Anniversary of the Carol A. Ammon Case Competition asked graduate students to make a business plan for the Newark Partnership, a community coalition for Newark, DE.
Past Competitions
2018
2017
2016
2015
2014
2013
2012