Quick Facts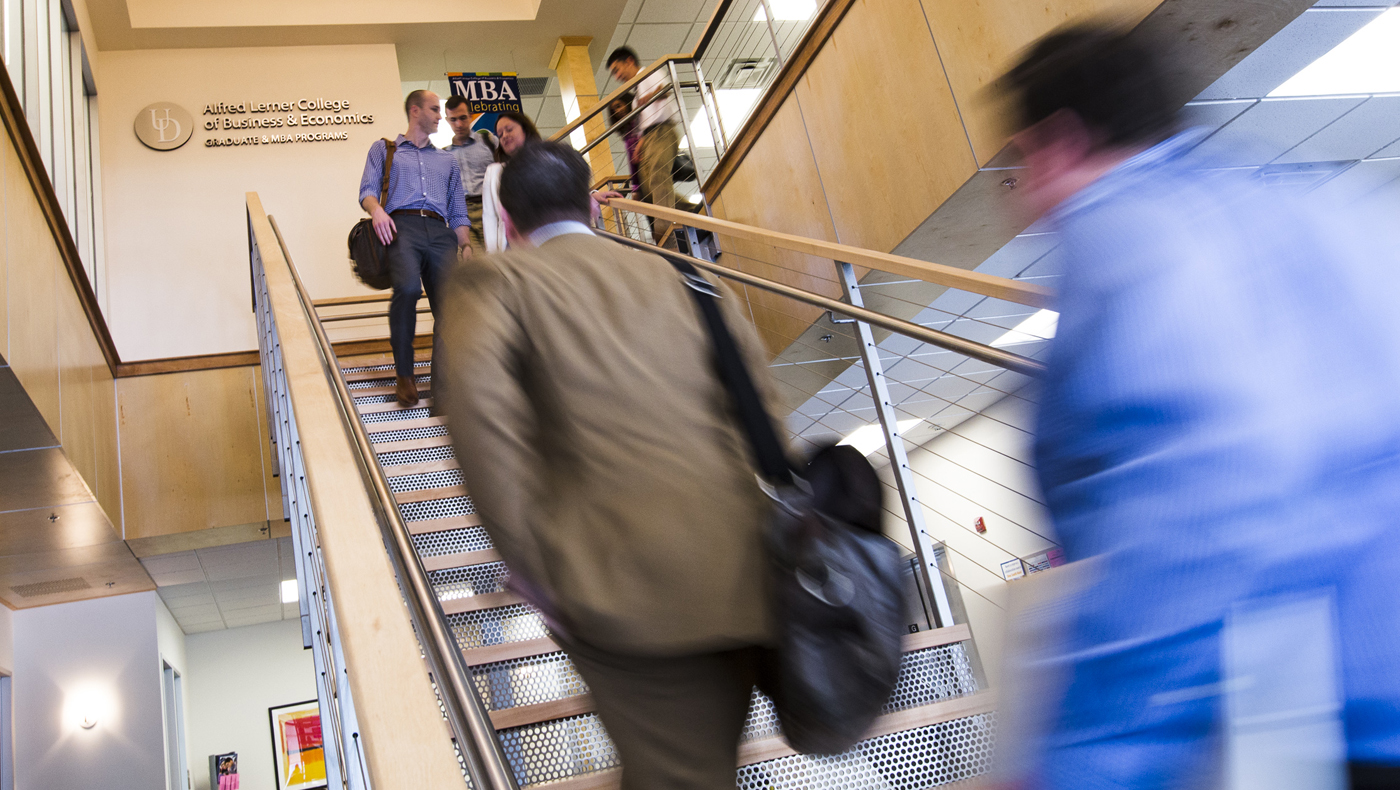 Enrollment
Undergraduate: 3,369
(Source: UD's Office of Institutional Research Facts & Figures)
Graduate: 651
Faculty
140 tenured and tenure-track faculty
Academics
5 departments
15 undergraduate majors
16 undergraduate minors
10 master's programs
3 doctoral programs
After Graduation
96% of Lerner graduates are employed or pursuing further education. The UD Career Outcomes website shows what students do after graduation. See the employment and continuing education data for Lerner bachelor's, masters or doctoral graduates.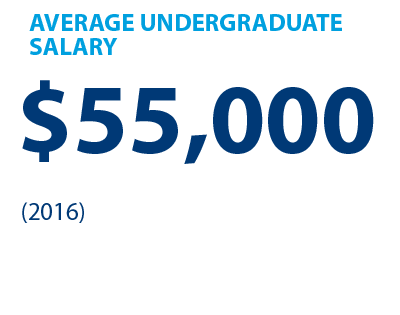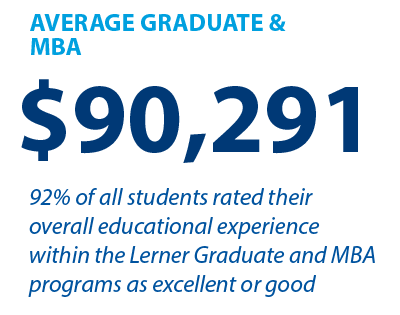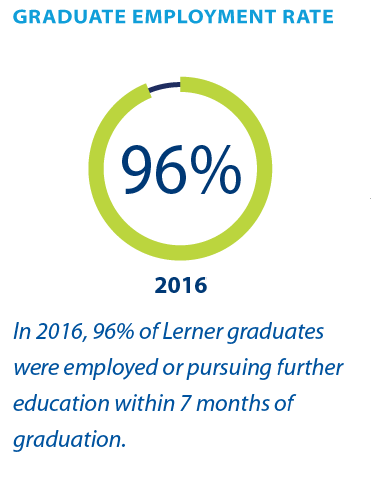 100 Years of Opportunity
1917 – UD establishes first undergraduate major in business administration
1952 – UD creates MBA program
1965 – UD founds College of Business and Economics
1966 – College receives AACSB Accreditation (undergraduate)
1971 – Center for Economic Education and Entrepreneurship opens
1972 – First study abroad program in business travels to Switzerland
1982 – College receives AACSB Accreditation (graduate)
1984 – Accounting programs receive AACSB accreditation
1995 – Economics program awards first-ever business doctoral degree
1996 – College creates Blue Hen Investment Club to manage $500,000 portfolio; Vita Nova, UD's fine dining restaurant operated by hospitality students, opens
2002 – Alfred Lerner College of Business & Economics becomes new college name; Lerner creates Hospitality Associates for Research and Training
2008 – Lerner builds Trading Center
2010 – Lerner establishes Center for Applied Business and Economic Research
2011 – JPMorgan Chase Innovation Center opens
2012 – Lerner founds Institute for Financial Services Analytics
2015 – UD Marriott Center for Tourism & Hospitality debuts Advanced Learning Interactive Classroom Environment
2016 – Lerner establishes first-of-its-kind trust management minor; Lerner Trading Center becomes Geltzeiler Trading Center
2017 – More than 30,000 alumni across the globe
Location
One-hour drive to Philadelphia and Baltimore
Two hour-drive to NYC and Washington DC
Top Employers
---
---
AACSB Accredited
Lerner is accredited by the Association to Advance Collegiate Schools of Business (AACSB International). AACSB accreditation is earned by less than 5 percent of the world's business programs.