History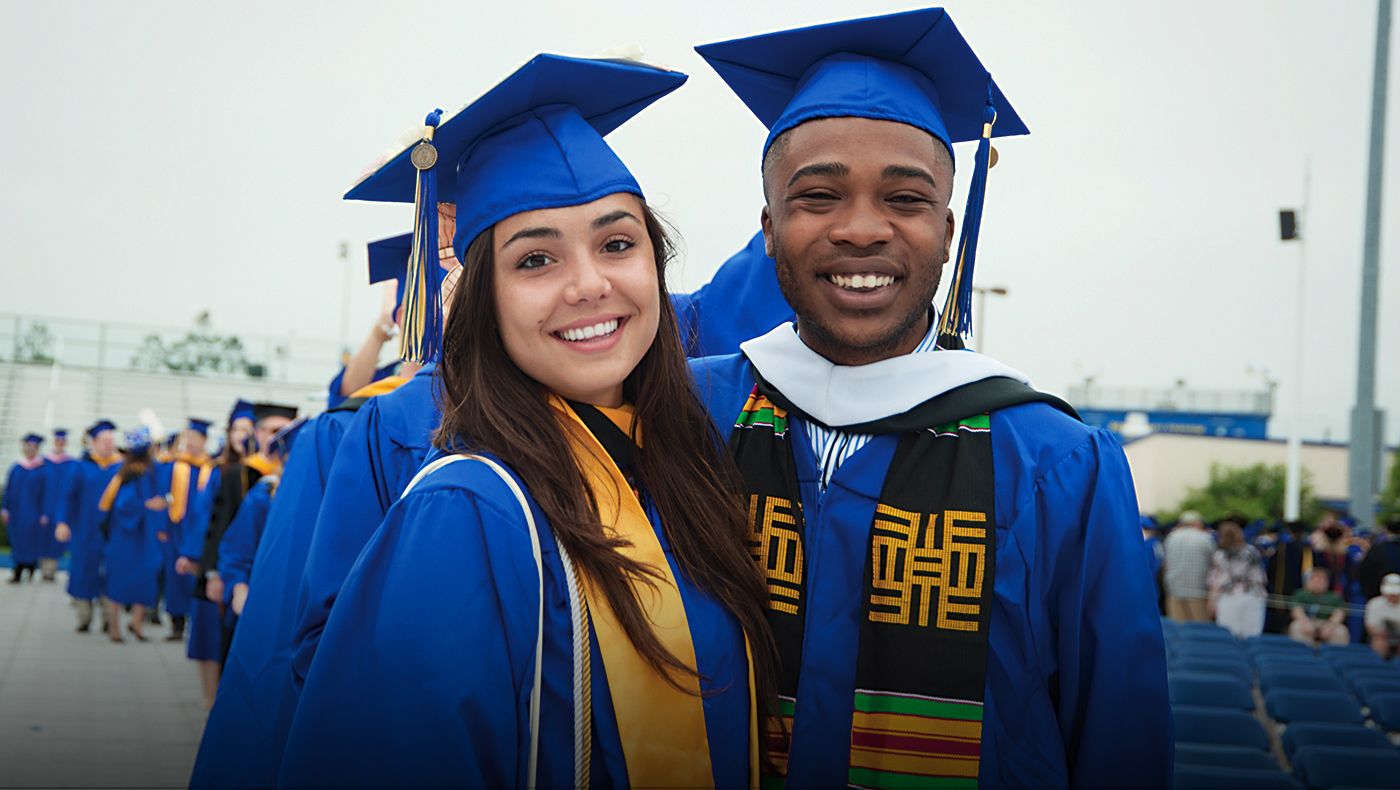 Transforming Business and Society for Over 100 Years
1917 – UD establishes first undergraduate major in business administration
1952 – UD creates MBA program
1965 – UD founds College of Business and Economics
1966 – College receives AACSB accreditation (undergraduate)
1968 – Ruben V. Austin appointed the first dean
1971 – Center for Economic Education and Entrepreneurship opens
1972 – Richard A. Norman named second dean; First study abroad program in business travels to Switzerland
1976 – Eric Brucker becomes the third dean
1982 – College receives AACSB accreditation (graduate)
1984 – Accounting programs receive AACSB accreditation
1990 – Kenneth R. Biederman appointed fourth dean
1995 – Economics program awards first business doctoral degree
1996 – Dana J. Johnson appointed fifth dean; College creates Blue Hen Investment Club to manage $500,000 portfolio; Vita Nova, UD's fine dining restaurant operated by hospitality students, opens
2000 – Michael J. Ginzberg named sixth dean
2002 – Alfred Lerner College of Business & Economics becomes new college name; Lerner creates Hospitality Associates for Research and Training
2006 – Conrado (Bobby) M. Gempesaw appointed seventh dean
2008 – Lerner builds Trading Center
2010 – Lerner establishes Center for Applied Business and Economic Research
2011 – Bruce W. Weber named eighth dean; JPMorgan Chase Innovation Center opens
2012 – Lerner founds Institute for Financial Services Analytics
2015 – UD Marriott Center for Tourism & Hospitality debuts Advanced Learning Interactive Classroom Environment
2016 – Lerner establishes first-of-its-kind trust management minor; Lerner Trading Center becomes Geltzeiler Trading Center; Lerner launches Lerner Diversity Council
2017 – Lerner celebrates 100 years
2018 – Lerner forms Women's Leadership Initiative; FSAN program celebrates its first graduating class; Lerner expands with SWUFE-UD Institute of Data Science
2019 – CEEE hosts first Delaware Economic Educators Conference; Lerner establishes doctoral program in hospitality business analytics; Lerner establishes the Executive Mentoring Program
2020 – Lerner adopts new mission statement
2022 – LDC creates Diversity Equity and Inclusion Action Promise Wall
---
Alfred Lerner
Born in 1933 in Brooklyn, New York, Alfred Lerner was the only son of Russian immigrants. After graduating from Columbia College in 1955, he served as a pilot in the Marine Corps and then sold furniture in New York, Baltimore and Cleveland. He later moved into real estate and banking, eventually becoming chairman of the board of directors and chief executive officer of MBNA America N.A.
In 1998, Mr. Lerner brought pro football back to Cleveland by buying the newly formed Browns, which began play in the National Football League the next year. He became an important figure among N.F.L. owners, serving as chairman of the league's finance committee.
A business leader, benefactor, sports enthusiast and patriot, Mr. Lerner's philanthropic interests included medical research and educational causes. He was known for being a positive leader, lived by the motto "officers eat last" and was quoted as saying, "humility and competence are keys to being successful."
---
MBNA Endowment
In December 2002, the MBNA Foundation and the company's executive committee endowed the University of Delaware's College of Business and Economics with $20 million in memory of Alfred Lerner. In recognition of the endowment, the University named the college the Alfred Lerner College of Business and Economics.
The extraordinary gift has enabled the college to enhance and strengthen existing programs, develop new and innovative programs to meet the highest standards of academic excellence and respond to emerging industry needs.
Alfred Lerner Hall
The business school building was originally dedicated on October 17, 1997, as MBNA America Hall. The building was named in recognition of the former MBNA America, a leading innovator in the credit card industry and great supporter of educational and human service initiatives in Delaware. On December 12, 2002, in memory of Alfred Lerner and in recognition of the generous endowment from the MBNA Foundation, the building was renamed to Alfred Lerner Hall.