Brian Miller
Photograph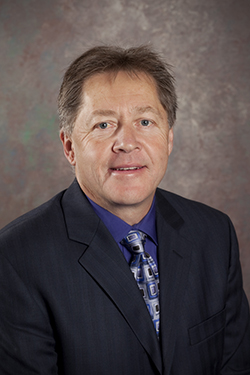 Title Associate Professor of Hospitality Business Management
Email
blm@

nospam650fbad5a99f3.

udel.edu
Office 206 Raub Hall
Biography
Biography
Brian Miller is an associate professor, with expertise in hospitality IT, at the University of Delaware. Dr. Miller has a doctorate from the University of Massachusetts, Amherst in curriculum development where his dissertation was "Technology and Learning in the Undergraduate Classroom." He has published research articles and conference presentations in the area of course and student outcomes in distributed education classrooms and has continuously taught online courses in hospitality and nutrition subjects since 1998. Dr. Miller holds academic degrees from the University of South Florida (B.S. in management) and the University of Massachusetts, Amherst (M.S. in hospitality management).
Dr. Miller's research interests include the use of technology for education and training, organizational strategies for higher education, hotels and food service organizations, and service learning in undergraduate education and in the hospitality industry. His published research articles include topics of the use of technology to increase student learning and satisfaction in large-class lectures, students' perceptions of the use of simulations in the classroom, building e-loyalty with lodging brand websites, and the effects of tipping on employee organizational and occupational commitment. Dr. Miller has presented at academic conferences in the United States at Drexel University, Syllabus 2003, International CHRIE 2003, 2004 and Internationally at ISSTE – Hong Kong, China and Euro-Chrie – Ankara, Turkey as well as many hospitality industry conferences.
Dr. Miller's industry experience includes 17 years of service in management positions with Hyatt Hotels, El Torito Restaurants, Cracker Barrel Old Country Store and Applebee's International. Dr. Miller has taught a variety of college-level hospitality courses at the University of Delaware, University of Massachusetts and Internationally at the International College of Hospitality Institute Academy located in Brig, Switzerland.
Dr. Miller is actively involved with the Professional Convention and Meeting Association (PCMA) and Hospitality Finance and Technology Professionals. Dr. Miller serves as the chair of the "Core Competencies Task Force" for PCMA and has been nominated for PCMA's Educator of the Year award.