Burton Abrams
Photograph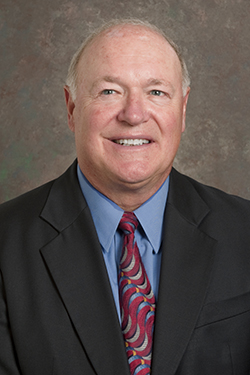 Title Professor Emeritus of Economics
Email
abramsb@

nospam650f2fc27537c.

udel.edu
Biography
Education
Ph.D. in economics, Ohio State University, 1974
M.A. in economics, Ohio State University, 1972
B.S. in economics, Illinois Institute of Technology, 1968
Select Publications
"Cash for Clunkers: The Uneasy Case for Subsidizing Energy Efficiency" (with G. R. Parsons), Milken Institute Review, forthcoming.
"Is CARS a Clunker?" (with G. R. Parsons), The Economist's Voice, 6(8), 2009.
"Did Corliss Steam Engines Fuel Urban Growth in the Late Nineteenth Century? Less Sanguine Results" (with J. Li and J.G. Mulligan), The Journal of Economic History, 68(4), 2008.
"A Rejoinder to 'A commentary on "Does the Fed contribute to a political business cycle?"'" Public Choice, 134, 2008.
"Do Fixed Exchange Rates Fetter Monetary Policy? A Credit View," (with Russell Settle) Eastern Economic Journal, Vol. 33, No. 2, Spring 2007.
"How Richard Nixon Pressured Arthur Burns: Evidence From the Nixon Tapes," Journal of Economic Perspectives, Vol. 20, No. 4, Fall 2006.
"Does the Fed Contribute to the Political Business Cycle?" Public Choice" (with Plamen Iossifov) Public Choice, pp 249-262, Fall 2006.
Return to Animal Farm,  Turkish language edition, 2006.
"Campaign Finance Reform: A Public Choice Perspective," (with Russell Settle) Public Choice, Sept. 2004
"The importance of property rights for economic outcomes: Lessons from the transfer of productive assets from collective to private ownership in Bulgarian agriculture," (with Plamen Yossifov ) Proceedings of Enterprise in Transition (Fifth international conference), 2003, pp. 49-51, 2003.
Awards & Honors
Who's Who in America, 2001 – present
Lerner Scholar Award, 2009
Fulbright Professor, University of Split, Split, Croatia, 2002
Who's Who in America, 2001
Fulbright Professor, University of the Western Cape, South Africa, 1994
Visiting Professor, Department of Economics, University of Adelaide, Adelaide, South Australia, 1992
Fulbright Professor, Nankai University, People's Republic of China, 1985-86
National Science Foundation Grant
Visiting Staff Economist, Federal Trade Commission , 1984-85
National Fellow, Hoover Institution, Stanford University, 1978-79
Curriculum Vitae