Cynthia Ann Conway
Photograph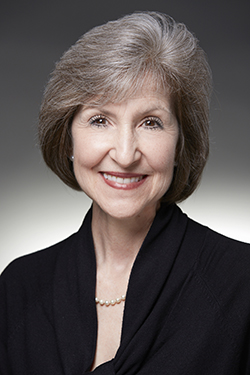 Title Adjunct Faculty
Email
caconwa@

nospam6573739895d8c.

udel.edu
Biography
Biography
Cynthia (Cindy) Conway joins the University of Delaware as a new, part-time adjunct faculty member of the Alfred Lerner School of Business & Economics.
Although new to the university, Cindy is not new to business. She brings nearly four decades of global, intrapreneurial work experience to her students from five major industries and 15 business sectors, across four continents. When Cindy is not at school, she is the founder and CEO of OakWise Marketing, LLC., an independent professional services firm that helps leaders and their teams strategically transform and successfully compete in today's digital economy. In her capacity, she guides organizations through a specific time of transition, upheaval or transformation as a C-suite advisor, digital strategist and partner of transformational change and growth.
In addition to teaching basics in business to undergraduate students, Cindy serves as an executive mentor of students at the University. She is also a business advisor to emerging entrepreneurs for the Horn School of Entrepreneurship, a volunteer position she has held for three years.
Education
Certificate in Business Analytics (with distinction), Harvard University
MBA in leadership, technology and globalization (with honors), Drexel University
BFA in advertising and design and art education certification K-12 (with honors), University of Wisconsin-Eau Claire
Curriculum Vitae