Eva Alfoldi
Photograph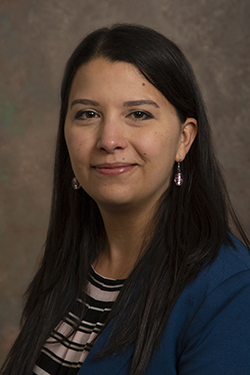 Title Assistant Professor of Global Studies
Email
ealfoldi@

nospam65135cd1c9a7e.

udel.edu
Office 311 Alfred Lerner Hall
Biography
Biography
Eva Alfoldi is an assistant professor of global studies at the Alfred Lerner College of Business and Economics at the University of Delaware. Before joining UD, she held assistant professor positions in the United Kingdom at the University of Manchester and the University of Bradford. She is a visiting professor at Aalto University in Helsinki, Finland. Dr. Alfoldi holds a doctorate in international business, an M.Sc. in international finance from the University of Leeds and a B.Sc. in economics from the University of Hull. Prior to becoming an academic, she worked as a financial analyst for JPMorgan Chase in London. She is a dual British-Hungarian citizen.
Dr. Alfoldi's teaching and research interests include the drivers and impacts of globalization and the internal workings of multinational corporations (MNCs). She is particularly interested in strategic decision-making and implementation in MNCs, the management of complex organizational structures, cross-cultural management, regional headquarters and foreign subsidiaries. Her specific areas of expertise include qualitative research methods, the fast-moving consumer goods industry, the European Union and emerging markets.
She has traveled widely and taught courses in several countries such as the United Arab Emirates, Finland, Malaysia, Singapore and Hong Kong. From 2013-2015, Dr. Alfoldi served as the director of the International Business and Management Masters Programme at Manchester Business School, and she completed the prestigious International Teachers Programme (Shanghai/Beijing) in 2015. She is a member of the Academy of International Business and a regular reviewer for top international business and management journals.
Education
Ph.D. in international business, University of Leeds, UK (2008)
M.Sc. in international finance, University of Leeds, UK (2003)
B.Sc in economics, University of Hull, UK (2001)
Select Publications
Alfoldi, Eva A., Sara L. McGaughey and L. Jeremy Clegg (2017) "Firm bosses or helpful neighbours? The ambiguity and co-construction of MNE regional management mandates", Journal of Management Studies, 54(8), 1170-1205.
Alfoldi, Eva A., L. Jeremy Clegg and Sara L. McGaughey (2012) "Coordination at the edge of the empire: The delegation of headquarters functions through regional management mandates", Journal of International Management, 18(3), 276-292.
Sinkovics, Rudolf R. and Eva A. Alfoldi (2012) "Progressive focusing and trustworthiness in qualitative research: The enabling role of computer-assisted qualitative data analysis software (CAQDAS)", Management International Review, 52(6), 817-845.
Pandza, Krsto, Terry A. Wilkins and Eva A. Alfoldi (2011) "Collaborative diversity in a nanotechnology innovation system: Evidence from the EU Framework Programme", Technovation, 31(9), 476-489.
Awards & Honors
International Teachers Programme (CEIBS, Shanghai/Beijing, China), participation sponsored by the University of Manchester (2015)
Programme Director of the M.Sc. in international business & management, University of Manchester (2013-15)
Winner of Critical Perspectives on International Business Most Innovative Paper award, AIB UK & Ireland Conference (2013)
Outstanding Academic Award, University of Manchester (2011)